Evans Seven: Which prospects are 'unicorns' of the HS hoops world?
Giannis Antetokoumpo, Kristpas Porzingis and Joel Embiid have come to define the new-age unicorn in the NBA: Each possesses unlimited potential and a unique skill set. Who from the high school ranks displays some of these unique assets and backstories that we have not seen in recent years? In this week's Evans Seven, we hit on Zion Williamson, Bol Bol and five others who are due to capture the public's attention in the not-so-distant future.
MORE EVANS SEVEN REPORTS: Predictions for 2018 | This season's breakout stars
1. THE FREAK ATHLETE 
Standing 6-foot-5, and with a 6-foot-10 wingspan - along with a thicker physique - Williamson's unicorn traits come from just how explosive and athletic he is. God-gifted with an insane vertical leap and a frame that should not be able to get off the ground like it does, the five-star senior has captured the nation's attention unlike anyone ever has in today's social media era. Sporting over one million followers on Instagram, questions remain as to how Williamson's game will translate to the next level at Duke. But when you can leap like Vince Carter in his prime and are as explosive as vintage Shawn Kemp, then you are worth the price of admission, and Williamson tracks as a 2018 college basketball unicorn.

2. THE RIM-PROTECTING SHOOTER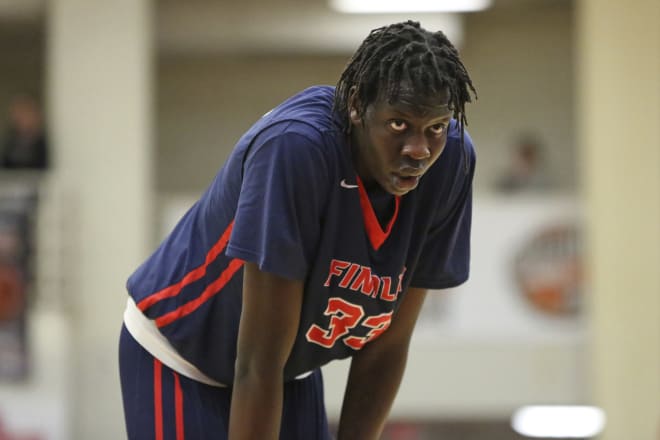 There have not been many like Bol Bol to grace a playing floor at any level. And while there remain lulls in his play and production, the five-star big man's potential is stupendous. The son of the late Manute Bol, Bol Bol is a 7-foot-2 center with a 7-foot-9 wingspan, and thanks to his higher hips and longer legs, he can maneuver the floor like someone 8 inches shorter. One of the top breakout stars from the summer of 2017, the talent has always been there with Bol, and while it took a bit longer for things to click, the future Oregon Duck has begun to put it all together. Where else are you going to find someone over 7-feet who shoots the ball at a 44 percent clip from 3-point range while blocking over three shots per game, as Bol did on the Nike circuit in the summer? It is like combining the talents of Dirk Nowitzki and Dikembe Mutombo. If Bol can remain on his current path, only a select few can touch his basketball ceiling.

3. THE POINT GUARD IN A FORWARD'S BODY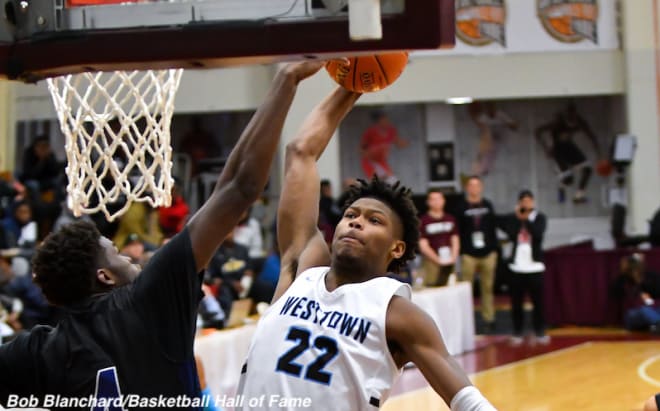 There aren't many players with as much of a polished, unique skill set as Cameron Reddish. Headed to Duke in the fall, the 6-foot-6 wing sports point guard abilities, but also boasts a 7-foot-1 wingspan and has all of the tools that will make NBA personnel salivate over what he can become. There are a few things that Reddish has to work on before and during his time at Duke, but from a physicality perspective, the Westtown product checks practically all the boxes. For the past two years, Reddish has run the lead guard position for his high school team, and was also relied upon for his facilitating abilities on the Nike EYBL circuit for Team Final. At Duke, where he can be given a point-forward role, Reddish should shine. He has unicorn-like abilities that come at the ideal time in today's era of position-less basketball.

4. THE AGILE 7-FOOTER 
Choi Marial has been sidelined all winter, thanks to an injured foot, but the talents and physical tangibles from the five-star junior are just too good to not mention. If Marial were in the NBA right now, the 7-foot-2 center with a 7-foot-9 wingspan would boast the best length out of anyone earning an NBA paycheck. What adds even more intrigue and value to Marial is the fact that he is just not a plodder down low that needs a half-court system to play to his strengths. Rather, just like Texas freshman phenom Mo Bamba, Marial is exquisite in running the floor, defending the high ball screen and protecting his basket as an elite shot-blocker. Marial can also step out and shoot the 3-point jumper with his feet set and sports excellent hands on the glass. Regaining a clean bill of health is of utmost importance, but the unicorn status of the IMG product remains firm.
5. THE DEFENSIVE, PASSING JUGGERNAUT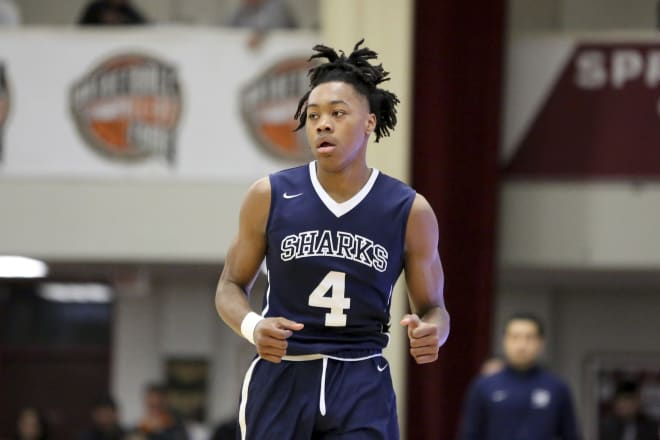 The most unique player in the 2020 class, Scottie Barnes jumped onto the scene last year as a gangly freshman with oodles of talent and upside. Since then, the West Palm Beach, Fla., native has transformed into arguably the most versatile defender in high school basketball. A 6-foot-6 forward with a 7-foot-1 wingspan, Barnes has already received comparisons to NBA standouts Andre Iguodala, Michael Kidd-Gilchrist and Ben Simmons. What makes the outgoing personality such a unique prospect is the fact that he is his team's best defender and his team's best playmaker. Sitting as the No.2-ranked prospect in his 2020 class, Barnes' jump shot needs work, but the fact that he can be so highly lauded without today's most valuable trait defines the unicorn abilities from the University School (Fla.) product.
6. THE UTILITY KNIFE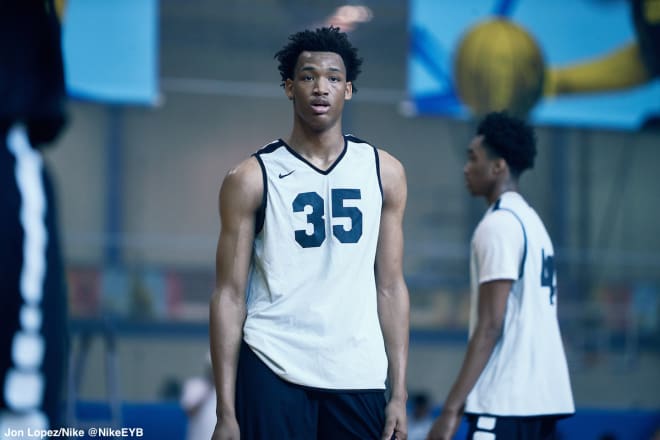 A 6-foot-4 wing with a 7-foot wingspan, Wendell Moore has never struggled to pass the look test. The Cox Mill (N.C.) High product entered the high school ranks lauded as one of the very best in the 2019 class nationally, and he has only backed up the claims as he sits under the five-star umbrella. A defender who can guard every spot on the floor outside of the center position, Moore can consistently knock down shots from 20-feet while posting above-average rebounding and assist numbers for a wing. Moore is the ultimate utility knife during an era where versatility reigns supreme. As Moore continues to produce and develop, he is certain to show some of the qualities that would make PJ Tucker - a fellow Raleigh, N.C., native - proud.
7. THE ELITE PASSING/SHOOTING BIG MAN
One of the better prospects from the 2019 class, Isaac Johnson sports the unicorn-like abilities in the frontcourt thanks to his size, skill set and shot-making prowess. Johnson, whose brother is a freshman on the Weber State basketball team, is a native Oregonian who possesses some of the traits that have drawn all of the rage within recent years from the college and professional ranks. The first step that Johnson has to make in his game is developing his balance and athleticism as he continues to grow into his frame. However, what makes the 6-foot-10 junior so unique is that he can really pass the basketball, consistently makes shots to the arc while remaining a presence around the basket. A strong four-star prospect from the 2019 class, Johnson has already become a priority for a number of quality West Coast programs this winter.