Evans Seven: This season's breakout stars
While Young has been a heavily recruited prospect since he was a high school freshman, he hasn't always had the spotlight to himself. Whether it was playing alongside top-ranked 2017 forward Michael Porter throughout his travel ball career, or growing up in the household of former Texas Tech star Rayford Young, it wasn't until Young joined the Sooners that he was the primary star. Now, just six weeks into his freshman season, Young is a contender for national player of the year honors while averaging 28.7 points and 8.7 assists.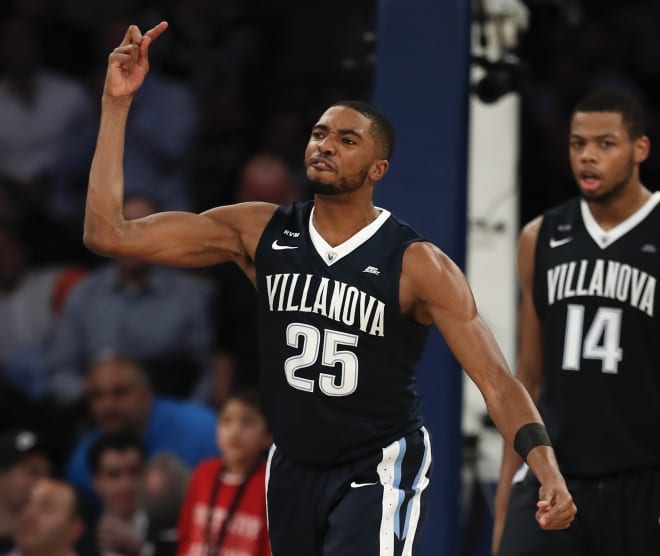 Bridges didn't start racking up high-major offers until the spring of his junior year of high school. During his travel basketball season, Bridges played second fiddle to Miami star JaQuan Newton. Once Bridges arrived at Villanova, he then had to wait behind several established veterans before emerging into his own. His patience has paid off as he is now the Wildcats' top producer and could become the program's highest draft pick since Randy Foye.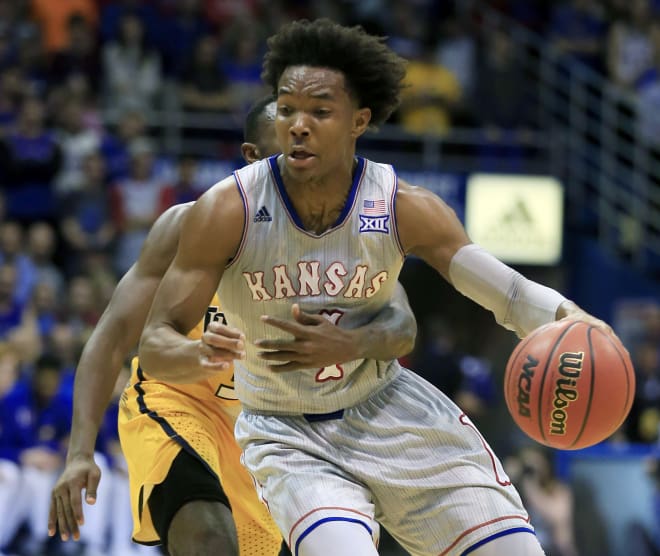 There has always been something holding Graham back until this season. During his high school days, Graham was a wispy guard that lacked for size and explosiveness. He initially signed with Appalachian State, but asked for his release and was eventually granted the chance to part ways with the program. Graham then became the least heralded prospect in Kansas' 2014 class. Despite his consistent progression, Graham was unable to play his best position on the floor, point guard, due to the presence of Frank Mason. The time has now come for Graham to forge his own path. Six weeks into the season, he has emerged as a potential national player of the year candidate, averaging 18 points, eight assists and four rebounds per game.

Maye, who began his career at North Carolina as a walk-on, has taken the nation by storm this season. He is no longer just the guy that made the shot against Kentucky last March, but now also a big reason why the Tar Heels remain a member of the various top-25 polls. Maye is averaging close to 20 points and 11 rebounds per game, while knocking down over 48 percent of his three-point attempts. The former three-star prospect patiently waited for his opportunity, and once it came he has taken it and run.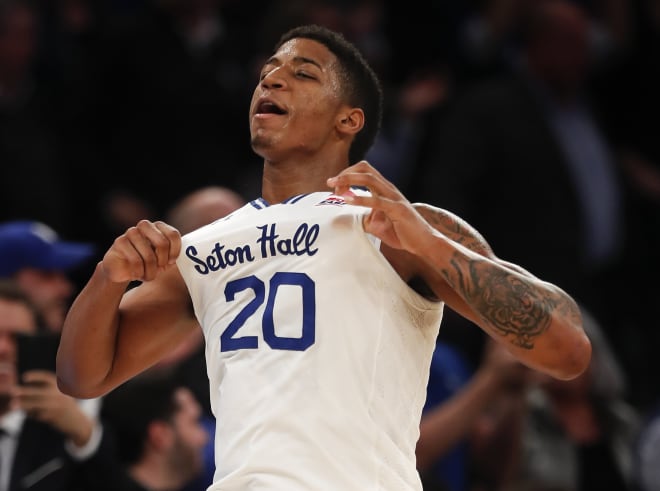 Practically a toss-in to Seton Hall's 2014 recruiting class, few expected much out of Rodriguez. The gem of the group was his travel and high school teammate, Isaiah Whitehead, and Rodriguez's role was more about winning the 50-50 plays and defending different positions. He has completed such tasks during his four years in West Orange, but also developed into the face of Kevin Willard's program. Rodriguez is no longer an undersized, tweener power forward but someone that can complete a variety of tasks and shine on the biggest of stages. Now he is an integral part to a potential Final Four dark horse.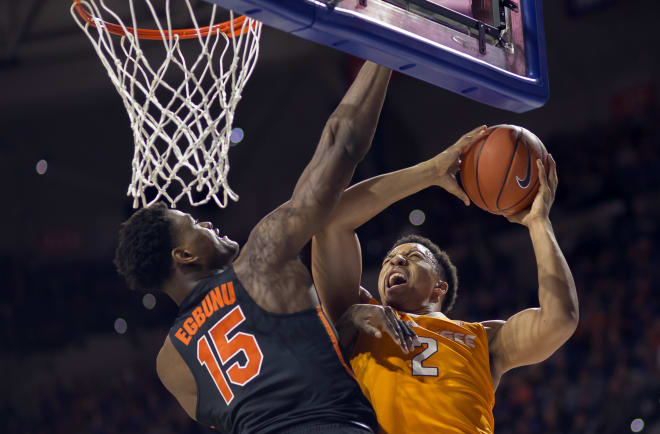 Williams played in the same travel ball frontcourt as former five-star big man Harry Giles and Georgia Tech small forward Josh Okogie and was thought of more of a hard-playing but undersized power forward. He was was primarily recruited by the better mid-major programs, but Rick Barnes had no qualms about taking a chance on the Carolina native. Since then, Williams has become arguably the most productive college player from that travel team. He does not have a particularly sexy or flashy game, nor is he a can't-miss NBA prospect, but Williams is the catalyst for Tennessee's surprising success this season. He is averaging over 17 points and eight rebounds per game and has emerged as the face of the Vols.
King signed with Memphis, but was overshadowed by Joe Jackson and Shaq Goodwin. He then transferred to Alabama and, after playing sidekick to Braxton Key and Dazon Ingram, finally decided to finish things out at Middle Tennessee this season. What he has done over the last six weeks is nothing short of remarkable. King did not average more than eight points, five rebounds and 19 minutes per game during any of his college seasons up to this point. Yet, under the tutelage of Kermit Davis, King might just be the best mid-major player in college basketball, averaging close to 24 points and eight rebounds per game while making over 60 percent of his field goal tries. This has been a breakout season for King.