Evans Seven: Sleepers who could rise to become NBA first-rounders
1. Jericho Sims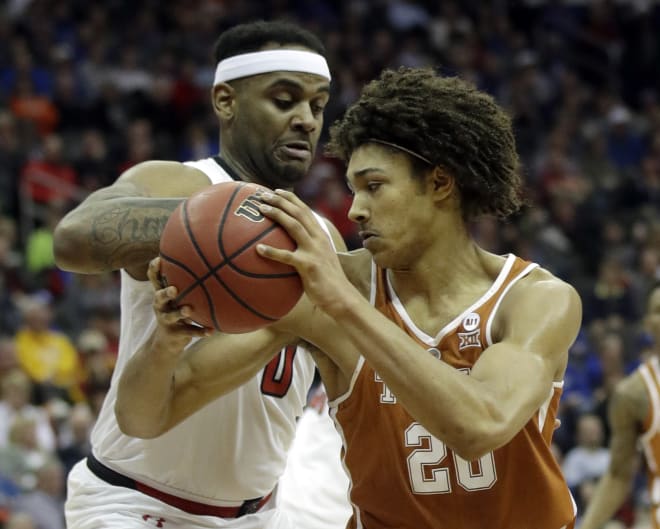 Jericho Sims was mostly off the radar and took a backseat this past year to classmate and five-star center Mo Bamba. But could Sims be the biggest beneficiary of the Harlem native's decision to leave for the NBA? We're guessing that will definitely be the case. Sims jumped onto the national scene during his senior travel ball summer, thanks to his high-energy playing capabilities and the potential that he possessed, and he could be on the cusp of a similar breakout as an NBA prospect during his sophomore year. A long and active-bodied big man that can protect his basket, finish and rebound, Sims is the ideal multi-positional frontcourt defender who can properly guard the high-ball screen as well as the basket. He remains a giant mystery man entering his sophomore season, as he averaged just over five points and three rebounds last season. However, with much bigger responsibilities on his shoulders (after finishing out his freshman year with seven or more rebounds in six of his last seven games), Sims could be the next Texas big man to earn NBA consideration.

2. Cameron Lard
Lindell Wigginton was the Iowa State name to know for most NBA personnel in recent times. But could Cam Lard actually be the best pro prospect in Ames? That could definitely be the case, as he was a sneaky-but-dominant force toward the latter part of his freshman season. Before all is said and done, Lard might be in line to finish as one of the top frontcourt producers in the sport next season. He does have to get things in line off the floor, as he recently enrolled at a wellness center, but big men built like Lard are hard to come by. While he is more of a throwback in the post and someone that needs the proper role to flourish at the next level, Lard is an interior force that finished with 19 points and 17 rebounds against a Trae Young-led Oklahoma unit. Just three days later, he produced a stat line of 19 points, 11 rebounds and two assists against Big 12 champ Kansas. His sophomore season could be his time to break out and emerge as a worthy first-round draft selection.
3. Daejon Davis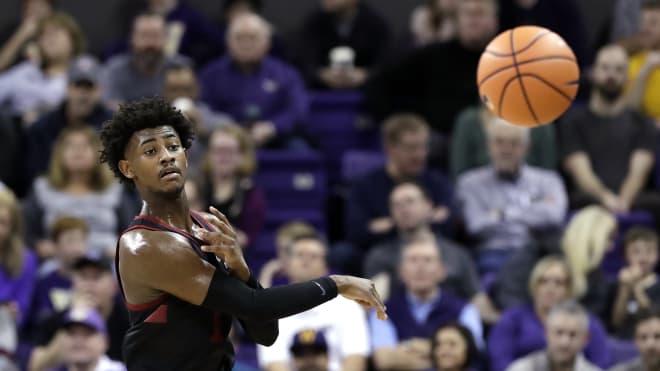 Stanford has been in the news lately due to the surprise departure of Reid Travis, an NBA Draft prospect who will complete his college career at Kentucky. But the cupboard is not bare in Palo Alto. Kezie Okpala and Oscar Da Silva will receive more than enough praise in the coming years as versatile and rangy forwards who fit the modern NBA like a glove. However, things begin and end with Daejon Davis, a rising sophomore guard that checks many of the boxes in the backcourt. The do-it-all guard can play each position on the perimeter and produce efficiently in a variety of roles. Standing at 6-foot-4 and with a tremendous pace for the game, Davis was the reason the Cardinal came on toward the latter part of last season. He averaged over 10 points, four rebounds and four assists per game last season and had double-double outings in both points and rebounds and in points and assists during his freshman year. With the ball now solely in the hands of Davis, he might prove to be a sneaky NBA first-rounder.

4. Jalen Hudson 
While his age may hurt him (Jalen Hudson will be 23 once next year's draft night rolls around), his value as a good-sized shot maker should garner attention from NBA personnel. Beginning his career at Virginia Tech, Hudson went through his highs and lows: He scored 27 points against nationally ranked Louisville, only to follow that performance without a field goal converted against Pitt just a few nights later. Making the move to Florida and sitting out a year, Hudson slid into a go-to scoring role for the Gators, and he led his team in scoring while showing the capacity to knock down shots with efficiency from each level and nearly doubling his rebounding numbers compared to his previous season of play. Bringing greater consistency to the floor and showing the ability to distribute as a secondary playmaker are needs for Hudson. But Chris Chiozza is out the door. And while incoming guard Andrew Nembhard will be the primary facilitator, there will be ample chances for Hudson to better his offensive output and emerge as a top draft prospect.

5. Herb Jones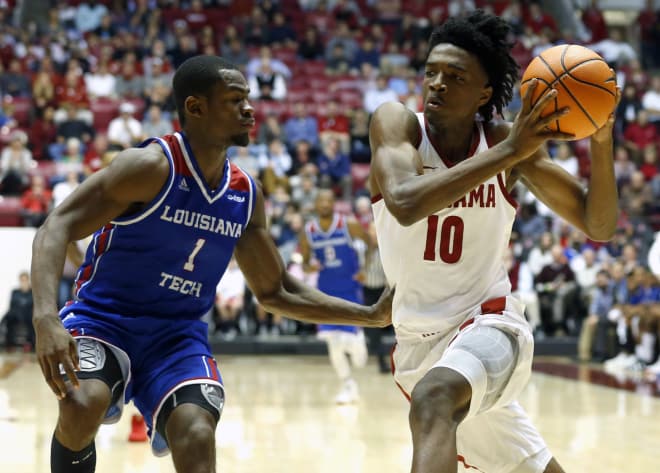 Herb Jones enrolled at Alabama as arguably the least-talked-about prospect in Avery Johnson's heralded 2017 recruiting class. With Collin Sexton about to cash his first NBA paycheck, Jones, a sophomore wing, has a chance to make a major name for himself next season. Placed next to a bevy of big bodies down low and shooters around him, things are lining up for Jones to be Alabama's next first-round draft selection. He does have to get stronger, handle the ball better and bring greater consistency to the floor. But in an age during which versatility is key, Jones could be the darling of many in the months ahead. He isn't Mikal Bridges, but he could follow a similar plot line as he quickly ascends to an NBA Draft prospect.

6. Barry Brown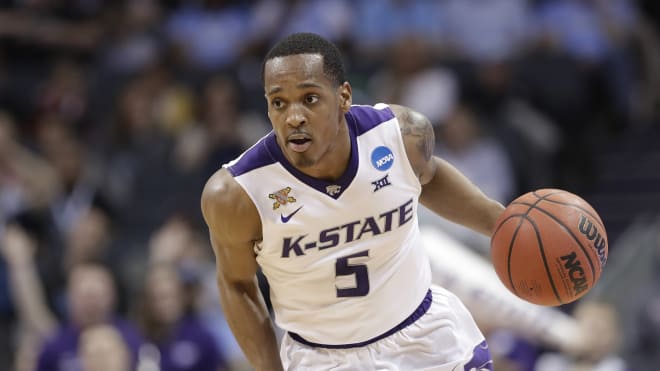 The 2019 NBA Draft is not looking too good. And while there will be some players that emerge on the scene in the coming months, you can expect a slew of franchises will trend towardd the more well-known players next June. One of those is Barry Brown, a 6-foot-3 guard who became the leader of Kansas State's run to the Elite Eight this past March. A super under-recruited prospect who played on the same travel team as Ben Simmons, Daniel Giddens and Antonio Blakeney, it's hard to imagine that Brown would go on to enjoy the most college success of the four. But he has done just that already - and more is still to come. A lockdown defender who can guard either spot in the backcourt while being a more-than-capable shot-maker, Brown isn't a super-high upside prospect, but he is someone that can solidify an NBA team's backcourt as a solid piece off of the bench. He has seen his shooting percentage rise by 10 percent from his freshman year to his junior campaign, and his continued progress should bolster his chances of hearing his name called by Adam Silver next June.

7. Dewan Huell 
Miami will lose its entire backcourt this spring, as Bruce Brown and Lonnie Walker each heard their names called during the NBA Draft - and they each should make an impact on their NBA homes next season. So while the Hurricanes may take a step back next year, Dewan Huell has an opportunity to shine during his junior season. Huell is a 6-foot-10 big man who is agile in guarding away from the basket, sports a 7-foot wingspan that he uses in protecting his basket and has the athleticism to score in traffic. He could become the Hurricanes' next first-round selection. He hasn't made a single perimeter jumper during his time at Miami, but he has doubled his points and rebound numbers from his freshman to sophomore years. Another season of similar progress could put Huell squarely on the bubble of the first round of the 2019 NBA Draft.