Evans Seven: Programs that could get a big boost from 2018 class
The latest class of 2018 Rivals150 rankings have brought a few changes, giving a new look to the 2018 team rankings. In this week's Evans Seven, we look at seven programs who are experiencing sub-par seasons that could see a giant turnaround next season, thanks to their 2018 recruiting classes.
MORE EVANS SEVEN: Predictions for 2018 | This season's breakout stars
1. CALIFORNIA 
California has fallen on hard times this winter, but a step-back season was expected after the recent departures of Jabari Bird, Sam Singer and Ivan Rabb. Toss in the fact that the Bears lost their top 2017 recruit, Jemarl Baker, late in the process following the coaching change in Berkeley, and it is not difficult to see why the Bears are experiencing a regression year.

But as bleak as things have looked at times throughout the 2017-2018 season, there are good times ahead, thanks to the 2018 class that first- year head coach Wyking Jones and his staff have put together. Jacobi Gordon is a Rivals150 small forward prospect who was heavily coveted out of the Houston area, and the staff believes that Andre Kelly can evolve into a major presence in the interior. But everything begins and ends with Matt Bradley. The 6-foot-5 alpha dog is a major coup for the Bears as he will bring instant leadership and a blue-collar mentality to Cal. This group isn't full of stars, but it is one that can help restore the culture that Jones wants.
2. INDIANA 
Indiana has had its share of ups and downs this season. The good: IU's impressive win over Notre Dame earlier and offensive fireworks against Duke. The bad: Indiana's unimpressive showings against IPFW and Indiana State. It is going to take a little more time for Archie Miller to instill the toughness that his teams at Dayton displayed, but his roster is not totally lacking talent.

More help is on the way, and Indiana's 2018 class could be the bunch to get the Hoosiers back where they want to be. The gem of the class is top 50 small forward Jerome Hunter, as he should be leaned upon immediately with his offensive abilities in the half-court setting. Shot-making wing Damezi Anderson, tough-nosed guard Robert Phinissee and Jake Forrester, a tremendous players with plenty of energy, will all contribute. And if the Hoosiers can find a way to lock down five-star scorer Romeo Langford this spring, then deep runs into March become much more possible.
3. IOWA STATE 
The Cyclones are not a bad ball club, but unfortunately someone has to finish toward the bottom of the Big 12, which is the best league in America. There is a lot to like about the future at Iowa State, including the current talent of former five-star guard Lindell Wigginton and Cameron Lard, who provides an interior presence.

However, what could really change the fortunes of the program is enrolling its signed 2018 class tomorrow. While it remains in a fierce battle for four-star guard Tyler Harris this winter, ISU has a group that will bring versatility, toughness and the potential to become one of the best groups in school history. Talen Horton-Tucker is one of the top movers in the recently updated Rivals150, and the multidimensional wing is on the fringe of earning five-star status. Zion Griffin, Tyrese Haliburton and George Conditt will join the top 35 senior at ISU, creating a group that should bolster the Cyclones' chances for a return to the NCAA Tournament.

4. OREGON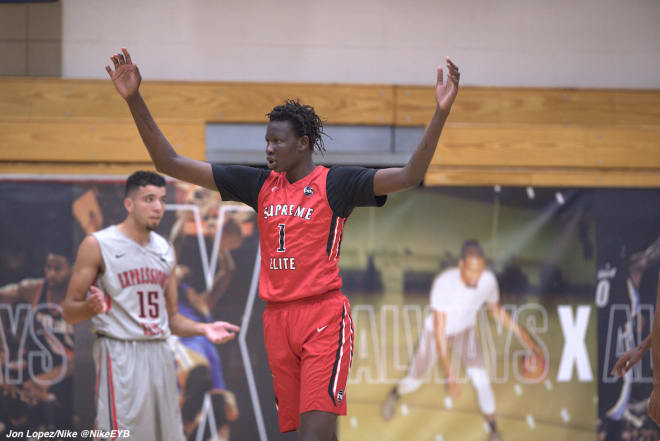 The Pac-12 is having a down year this winter and one of the reasons is due to the changing of the guard at Oregon. The work that Dana Altman has done in Eugene is nothing short of superb, but even the best have to go through a few mediocre campaigns in order to reach elite success. After ushering out Dillon Brooks, Jordan Bell and Tyler Dorsey last spring at least one year earlier than expected, the Ducks currently have their backs against the wall in hopes of reaching the NCAA Tournament again.

If they fail to string together a slew of wins, Ducks fans should find solace in what is heading their way in the fall. One of most unique prospects that has graced a high school playing floor this century, Bol Bol is the ideal center for Altman's up-and-down system: Someone who can run the floor, extend the defense with the perimeter jumper and block shots in the lane. Louis King is a tremendously talented and skilled small forward, and Will Richardson should slide in and take over some of the shots that will be available after the graduation of Elijah Brown. Toss in the athleticism and energy of Miles Norris, and it looks as if Oregon won't be down for too much longer.

5. ST. JOHN'S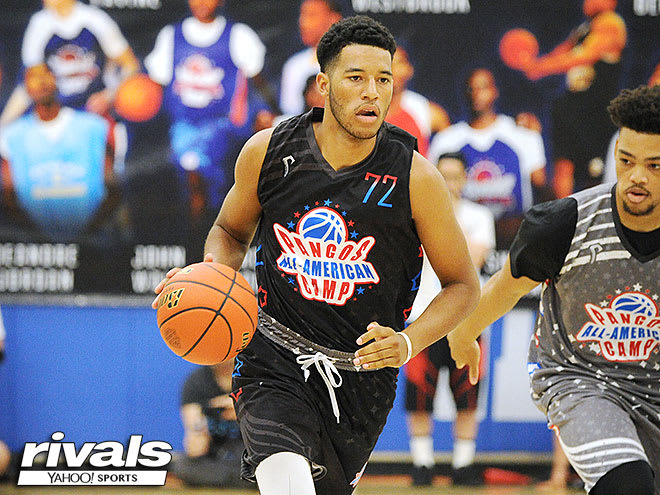 The Red Storm currently sit in the basement of the Big East Conference. And while they boast one of the most talented backcourts, with Shamorie Ponds, Justin Simon, and Marcus LoVett, the injury bug and the depth of the league has hit the program in one fell swoop.

There is plenty of talent in the program, however, and with virtually everyone expected to return to the program (outside of Bashir Ahmed) and the enrollment of their three 2018 commits, the Red Storm might not be down for much longer. Josh Roberts is another high-energy big man who should spell Tariq Owens and Kassoum Yakwe along their frontline. Greg Williams is a tough and explosive guard who can develop into an all-league defender. However, the biggest coup to date for Chris Mullin and his staff was securing the December commitment of J'Raan Brooks, a one-time USC pledge. A throwback at the power forward spot, Brooks should be the most productive St. John's freshman, but all three players will bring a competitive edge to a program that is destined for better days next season.
FOR MORE ON ST. JOHN'S BASKETBALL VISIT REDSTORMREPORT.COM
6. VANDERBILT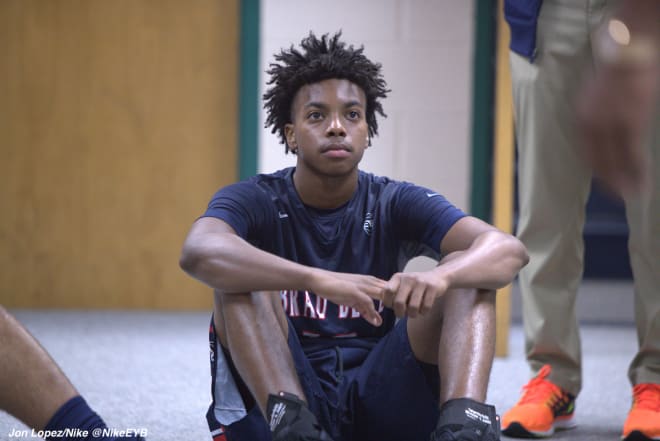 Are there any great teams in the SEC this year? That remains up for debate. But there are not a lot of bad teams, either, though Vanderbilt currently sits at the bottom of the league, thanks to the Commodores' inconsistency in making shots and inability to close out games.

While Bryce Drew showed growth in his first year in Nashville, the Commodores have taken a minor step back this year, but that is all due to change with what could be the top-rated recruiting class in school history. Currently holding the commitments of two five-star prospects and involved for another this winter, Vanderbilt is about to enroll some immediate offensive weapons that can take over a game at a moment's notice. Simisola Shittu and the hometown hero, Darius Garland, have already excited the masses in Nashville with their signings, but don't forget about Aaron Nesmith, an underrated swingman who competes and makes shots. Vanderbilt will be much better next season, and if the Commodores can sign Romeo Langford, their goals and aspirations would hit another level.

7. WAKE FOREST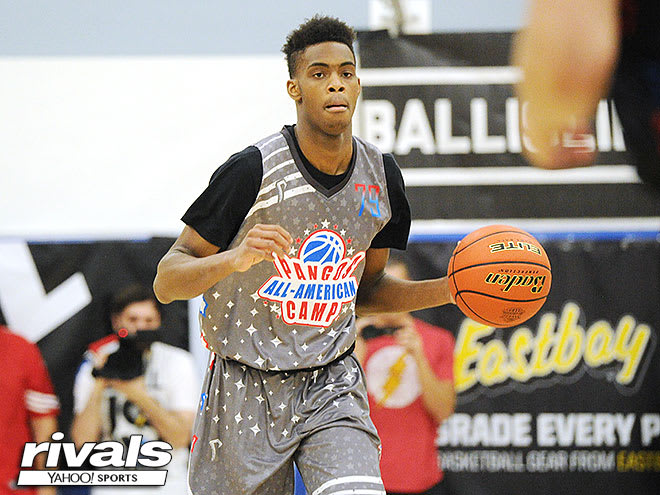 Wake Forest does not lack for talent, but it has seen limited production in its frontcourt this season to go along with inconsistent play from its backcourt. Sitting at .500 and toward the bottom of the ACC, the Deacons were expected to contend for an NCAA Tournament berth this winter, but things have not worked out as they hoped, beginning with their season-opening loss to Georgia Southern.

Doral Moore has begun to see the light turn on, but the 7-footer needs some help in the interior, a need that should be filled by French native Jaylen Hoard. An excellent small-ball power forward, Hoard should be a tremendous asset, allowing Moore to have greater room to operate in the interior. Toss in the playmaking skills of 6-foot-4 combo guard Sharone Wright Jr., a quality perimeter piece in Jamie Lewis and a versatile and talented, four-star wing in Isaiah Mucius and Danny Manning should be well on his way to getting his program back on proper footing.