Evans Seven: Players who were tough to slot in the new rankings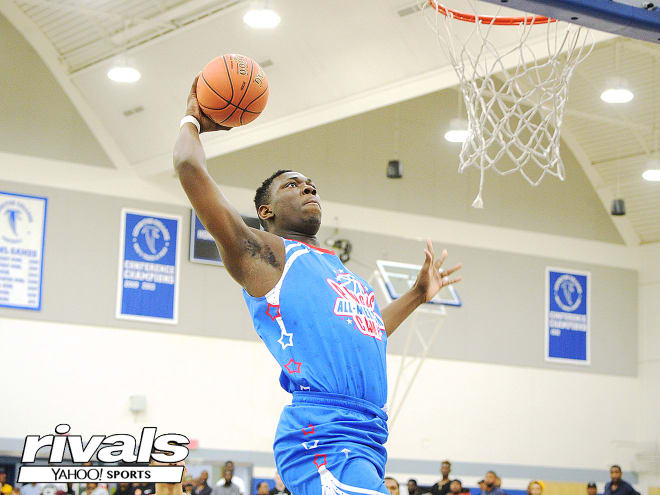 1. KOFI COCKBURN 
Fifteen years ago, Kofi Cockburn would be slated to be a top five or top six pick in the NBA Draft. A mammoth of a big man who measured in last summer at 6-foot-10 with a 7-foot-3 wingspan, they just don't make them the size of this five-star center anymore. A true low-post asset who can score over his left shoulder, Cockburn has developed a Dirk Nowitzki-like mid-range jumper and is a willing passer out of the double team, and his numbers on the Nike circuit this spring reflect just how dominant of an offensive threat he is.

Unfortunately, players in his mold are a dying breed, which makes deciding on his ranking that much more difficult. Seeing that the low block post-up is the worst shot that can be taken (through the lenses of advance stat gurus), and because questions remain as to how Cockburn can guard the heavily used high-ball screen, polarizing would be an understatement when it comes to evaluating his various outcomes. He might have found greater success in 2003, but Cockburn still is a valuable interior weapon that will shine in college.
2. CHOL MARIAL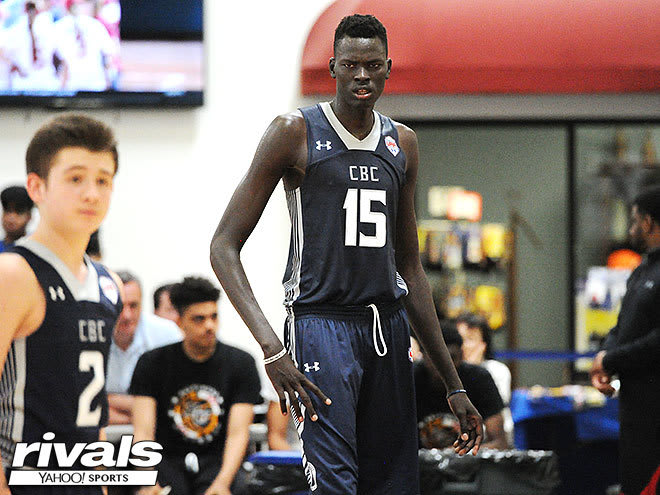 The best way to describe Chol Marial? A unicorn. He earned that adjective years ago with his unique combination of size, length, ball skills and agility. A 7-foot-1 center with a 7-foot-9 wingspan, Marial fits the modern-day, big-man mold because he can step out to the perimeter and knock down the open jumper, but has the instincts, coordination and timing to protect his basket and rebound his area.

So, what gives? Marial has been difficult to track down on the hardwood for the past two years, primarily due to foot and shin injuries. That is scary when it comes to a growing, young big man. Do we stick to our guns and believe that Marial will eventually play like his former self, which places him among the elite? Or do we lower our projections and wait until we see the Sudanese center back on the floor? The word "polarizing" does not do the Marial debate justice.
3. JALEN LECQUE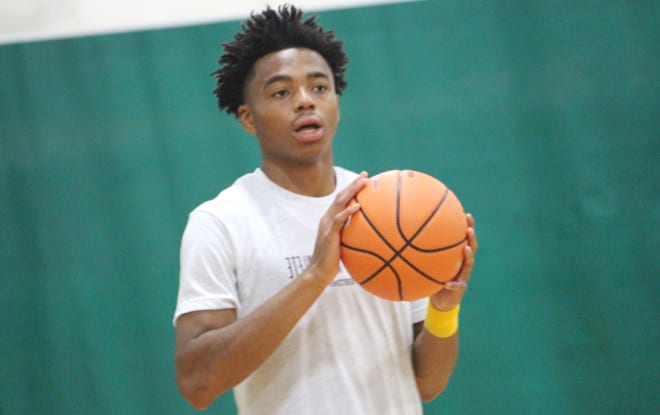 The story of Jalen Lecque's rise over the past two years doesn't get much better. Deemed a mid-major guard with MAAC and NEC offers, Lecque decided to reclassify into the 2019 class before the spring of 2017 began. From there, he set the travel circuit on fire, throwing down eye-popping dunks, wowing others with his competitive fire and growing another two inches.

However, in a day and age in which shot-making is crucial, Lecque has raised some eyebrows. He has made just four of his 38 perimeter shots on the Nike circuit this spring. So, unless you're a 6-foot-10, ambidextrous point guard named Ben Simmons, ranking such a player among the best is difficult. Another such player, Trevon Duval, was thought to be a can't-miss prospect, but he wasn't selected in the most recent NBA Draft. Can Lecque lean on his unique makeup to overcome such a deficiency, unlike the Duval, the former Duke guard? The debate surrounding Lecque continues, which only adds to the difficulty of ranking him.
4. SCOTTIE LEWIS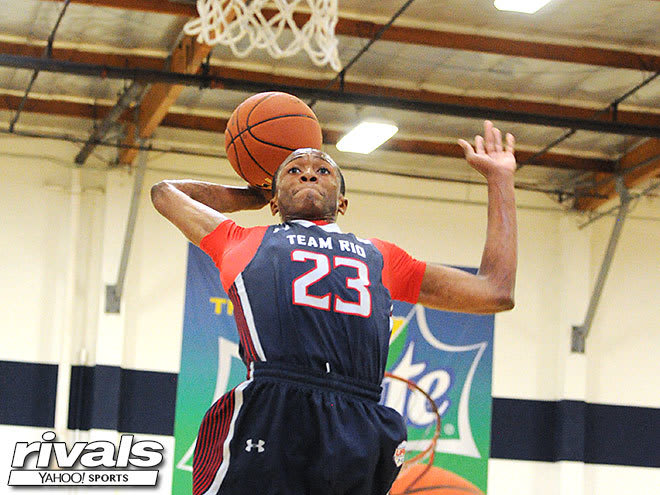 There isn't a whole lot not to like about Scottie Lewis, a well-followed prospect since stepping foot onto a high school playing floor. He is in the running to be known as the best perimeter defender in his class and he has one of the most infectious personalities in America. And he has plenty of competitive drive.

However, questions have arisen surrounding his shot-making, or lack thereof, his ability to get stronger and how his game might translate to the half-court. Things didn't get off to a good start in April, but his time at the prestigious NBPA Top 100 Camp earlier this month was just what the doctor ordered for restoring faith in what Lewis can really do. Can we forget the rather lethargic beginning of the spring for a superb conclusion? We will find out next week, but his ranking didn't come without plenty of debate.
5. HUNTER DICKINSON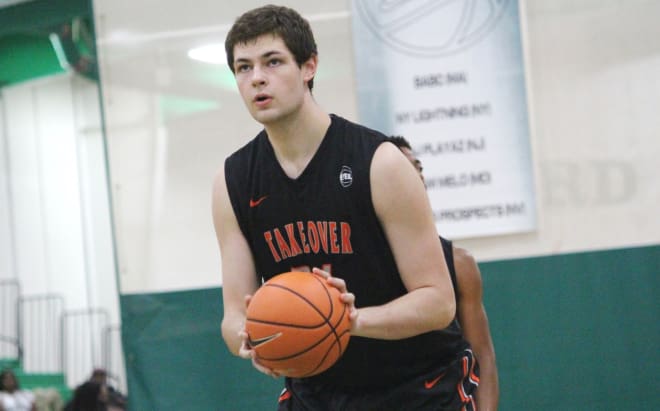 No one is going to refute just how proficient of an offensive weapon Hunter Dickinson is. He is arguably the most polished back-to-the-basket big since Jahlil Okafor. The 7-foot Dickinson has the chance to complete his time on the Nike EYBL circuit next summer as one of the most prolific performers on the Swoosh platform's history, thanks to his time spent with the Team Takeover 17-under squad since he was a freshman. Whether it is scoring on sweeping hooks over either shoulder, knocking down his nifty 12-foot jumper or having his team's offense run through him in the low post, Dickinson gets it done.

However, just like with Cockburn, Dickinson is a complete throwback. We don't want to call him a plodder, but he is also not a high-flying athlete. There may be limitations at the highest level, which could force him into more than a two-year stay in college (although his numbers will be better than many others from the get-go). There is hope for Dickinson, however, as he has begun to implement a three-point jumper into his arsenal. In a best-case scenario, he patterns his game after Denver Nuggets' Nikola Jokic..
6. ISAIAH JACKSON 
Just where do we place Isaiah Jackson? One of the best frontcourt defenders that I have ever had the chance to evaluate, Jackson is the definition of a multi-positional defender. I tend to roll my eyes whenever I hear someone say that a specific prospect has the athleticism to defend point guards but also the size and length to defend the post. But Jackson can do just that: He is the best shot-blocker in high school basketball, but also has the feet to switch on to guards six inches shorter than him on the perimeter. His instincts, timing, quickness, motor and use of either hand in changing or blocking shots is as good as it gets.

The dilemma surrounding Jackson is his offensive play. He has begun to develop his face-up jumper and is an underrated passer, especially in the early offense. But how much weight can we give to someone who is just so dominant on the defensive end, but is more of an energy guy on offense at this point in time? Is he worthy of top-five consideration? Top-10? How does he compare to others that might not be as dominant on defense but are more well-rounded? It certainly creates an interesting discussion.
7. ISAIAH TODD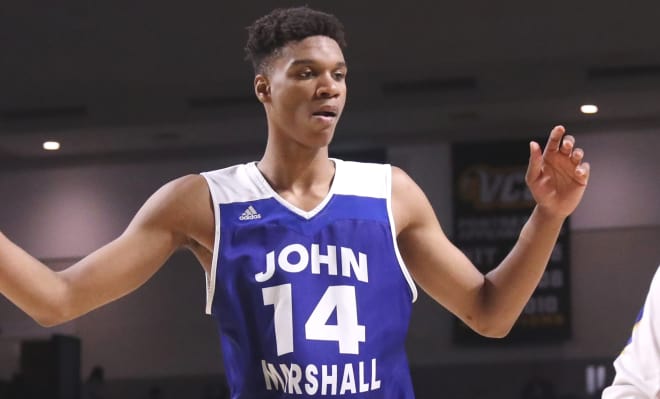 Talent, talent, and more talent. That's Isaiah Todd. When the now-6-foot-9 power forward entered the high school world, many thought he was the most talented player in the 2020 class. During his freshman season, Todd showed that he could be the cream of the crop. He could score in the low post, convert on impressive, one-legged turnaround jumpers out of the short corner, facilitate a half-court offense out of the high post and also extend the defense with a perimeter jumper. Entering the summer of his sophomore year, there were giant expectations placed upon Todd.

The pressure was a little bit too much, however, and critics started targeting him. Todd has gone through his fair share of ebbs and flows, but the talent remains. Can he get back to producing on a consistent basis and prove that he is among the best in his class? Or does he remain on his current course, where he will remain among the elite but ranked below several others? That is the argument we had at Rivals as Todd's junior summer begins.