Evans Seven: How seven schools might try to fill their stars' shoes
How do you go about replacing a transcendent talent like Trae Young? Can you duplicate the abilities of Marvin Bagley III in the post? How about filling the shoes that Jalen Brunson might leave at the point guard spot? Oklahoma, Duke and Villanova will do their best and so will four other programs where, in this weeks' the Evans Seven, we discuss how the top seven candidates for the National Player of the Year could be replaced next season without a major drop-off occurring.
MORE EVANS SEVEN: The 'unicorns' of the high school hoops world
1. TRAE YOUNG 
For a program like Oklahoma, there is no such thing as replacing someone like Trae Young, a magnificent talent who has overtaken the sport of college basketball. While the fall of the Oklahoma basketball program was pretty steep after the graduation of former All-American Buddy Heild, the drop-off shouldn't be as severe with the likely departure of Young after this season. There is much more talent on the Sooners' roster that should be returning next year, and with a bevy of shooters and hard-playing interior pieces in tow, all that OU needs is a floor-setter, and it hopes that Christian James, Brady Manek and Kameron McGusty can take the next step. Jordan Shepherd has shown in spurts that he can be up for the task, but incoming guard Jamal Bieniemy also has facilitating abilities. The Sooners also remain involved for underrated top-50 playmaker Khavon Moore and have also gained some traction with five-star guard Jahvon Quinerly. Adding one of those two would definitely help.

2. MARVIN BAGLEY III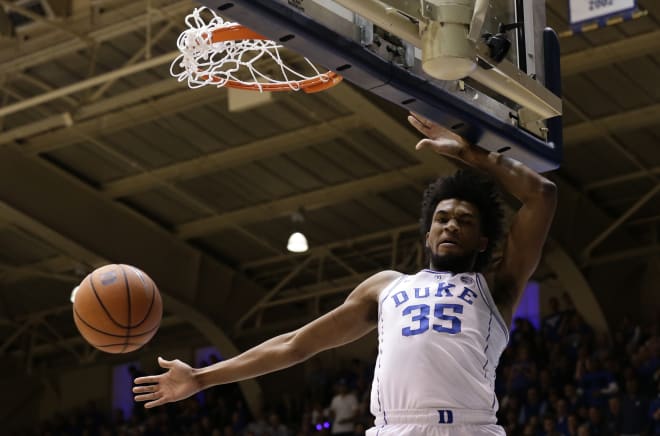 Coach K has already gone on record as saying that Marvin Bagley III is one of the most unique players he has ever coached. Replacing the dynamic producer will not be an easy proposition, especially since Duke could lose its entire starting five to the NBA. However, Bagley III is the alpha male in the Blue Devils' lineup, the reason they boast a top offensive unit. How do you replace someone shooting 60 percent from the field who is capable of going for 30 points and 20 rebounds in the blink of an eye? The Blue Devils have relied on their frontcourt to do their damage this year, but next season it would seem the backcourt contingent of R.J. Barrett, Cameron Reddish and Tre Jones will be the most-used weapons. That could change if E.J. Montgomery were to pledge to the Blue Devils, but interior depth could be lacking with Zion Williamson being used as a small-ball power forward next to Marques Bolden at the five. Expect Coach K to rely more on his perimeter core and personnel that fits his typical man-to-man defense than what is currently being showcased in Durham with Bagley III as the center of attention.

3. JALEN BRUNSON  
While most of the talk this winter has surrounded Trae Young's potential player of the year honors, Jalen Brunson should not be discounted. The former McDonald's All-American is the most efficient player in college basketball, thanks to his ridiculous 61 percent shooting inside the arc, a number that is outrageous for a guard. Having already won a national title and headed to his third consecutive Big East title, replacing Brunson after this year - that is if he decides to forgo his senior year of play - will be difficult.

Relying heavily upon its guard system, Villanova still lacks for the clear-cut replacement for Brunson, though Collin Gillespie, despite some injuries, could be the best in-house candidate. The Wildcats do remain active on the recruiting front but their options are limited. Top 50 guard Courtney Ramey was coming campus next week for an official visit but has now canceled. That leaves five-star guard Jahvon Quinerly as pretty much their last remaining option. Quinerly would be a great addition, but the task of replacing Brunson is as daunting as they come.
FOR MORE ON VILLANOVA SPORTS, GO TO NOVAILLUSTRATED.COM
4. DEANDRE AYTON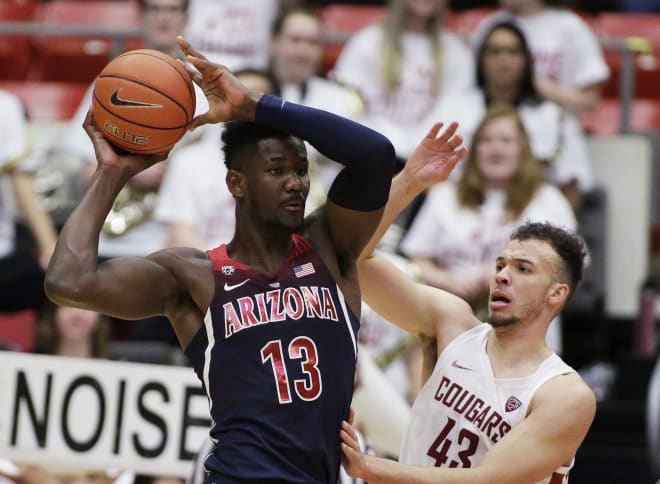 The drop-off could be severe for Arizona once DeAndre Ayton leaves for the NBA after this season. Arizona's roster will never lack for talent, but this offseason may be the most difficult one for Sean Miller since he took over the Pac-12 program. Losing Ayton - and likely Alonzo Trier - to the draft, combined with the graduations of Parker Jackson-Cartwright and Dusan Ristic, will leave some questions to be answered.

The pending FBI and NCAA investigations furthered the dilemma that the Wildcats are facing. And while the Wildcats bring in top-50 prospects Shareef O'Neal and Brandon Williams in the fall, neither are ready to fill Ayton's shoes. The Wildcats will likely play a brand of basketball that relies more on continuity than on one or two elite stars, as they currently do. If Rawle Alkins returns, Miller will have a safety valve on the perimeter.

Luckily, Arizona's 2017 class was loaded with depth, and Brandon Randolph, Alex Barcello, Ira Lee and Emmanuel Akot should each improve. Alkins could be the go-to piece for Arizona next season, and with a slew of versatile, multi-positional players on his roster, Miller may revert back to a pressing, man-to-man style to cover the giant hole that Ayton will leave, enabling the Wildcats to remain in contention for another Pac-12 title.

5. KEITA BATES-DIOP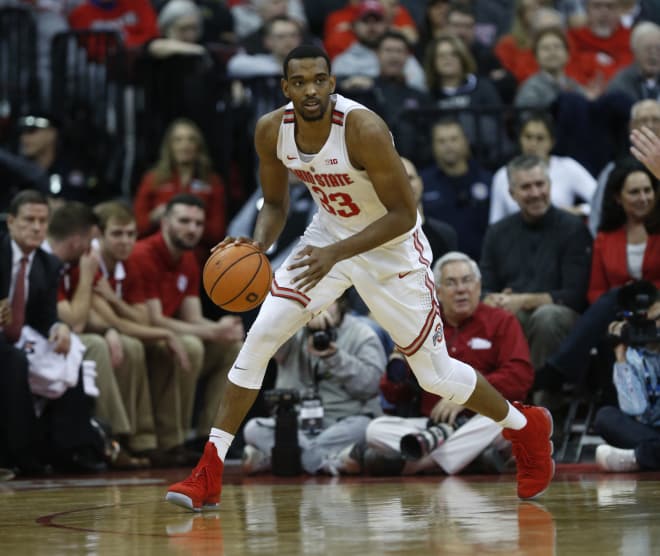 The work that Chris Holtmann has done this season at Ohio State is nothing short of impressive. Selected to finish near the basement of the Big Ten at the beginning of the season, the Buckeyes are on the precipice of a top 5 bid in the NCAA Tournament, and are potentially a week away from jumping into the pole position in the league.

The first-year Buckeyes head coach could not be here without the unbelievable rise of Keita Bates-Diop. A former top 50 prospect, Bates-Diop played only nine games last season before shutting things down due to injury. He is now leading the Big Ten in points and third in rebounds, thus announcing his legitimacy for the National Player of the Year award. There is a slim, slim chance that he could return to Columbus next season for his senior year, but he is likely off to the NBA and OSU will be reaching for replacements.

C.J. Jackson will be expected to do a little more than just score, and the use of Kaleb Wesson in the post will also ramp up. Opportunities will arise for the Buckeyes' 2018 class, as four-star guard Luther Muhammad will be given the reins as their top defensive stopper, and Justin Ahrens and Duane Washington Jr. will be asked to play to their strengths in scoring the ball. The wildcard will if be Jaedon LeDee can fill in the gaps where needed. If so, Ohio State's returning core and 2018 recruits might make replacing Bates-Diop a little less painful than one might assume.

6. DEVONTE GRAHAM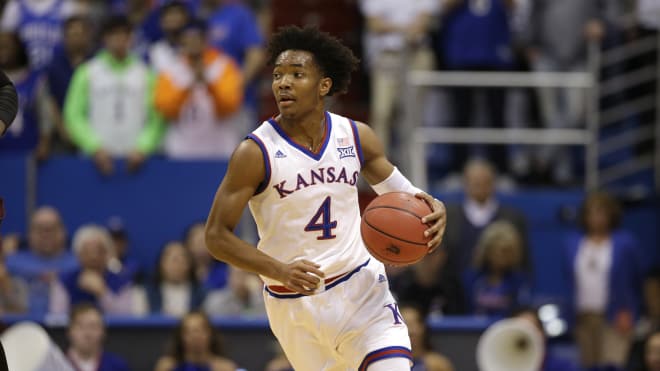 Bill Self has relied upon a veteran backcourt over the past few years as he has been able to mask some of the inexperience along the frontline. Next year may be a bit different, especially with the upcoming graduation of Devonte Graham. A lightly recruited prospect until his senior high school campaign, Graham, who had originally committed to Appalachian State, has been one of the top producers in college basketball this season. Averaging over 17 points, seven assists and three rebounds, and the catalyst for KU's fight for a 14th consecutive Big 12 title, the replacement for Graham remains in question.

Malik Newman may join him to the NBA in the spring, leaving even more holes to fill. Charlie Moore, a Cal transfer sitting out this season, will get first dibs at the position. More of a scoring lead guard, Moore will be aided by the enrollment of Devon Dotson, a five-star guard out of North Carolina, and Quentin Grimes, who can play both guard positions. Those three may have some early issues running Self's offense - and replacing Graham could create some headaches - but the Jayhawks have more than enough ammo to remain competitive in the Big 12 and beyond.

7. JEVON CARTER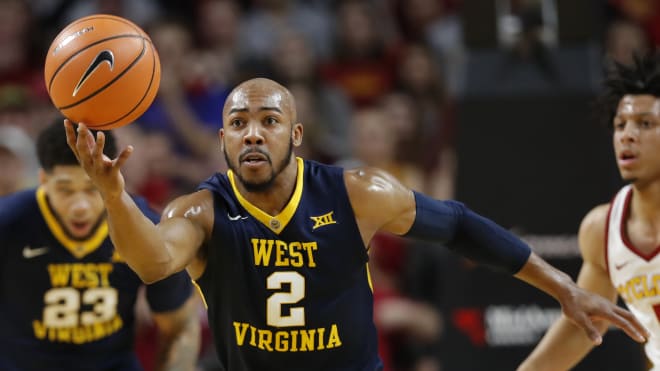 West Virginia has struggled of late, but it has not been for a lack of effort from Jevon Carter. A lightly recruited prospect out of Illinois, there could not have been a better marriage between guard and head coach than that of Carter and Bob Huggins. The face of Press Virginia, Carter is once again demolishing opposing offenses with his pesky defensive abilities. He leads the Big 12 in steals per game, and is also third in points, reflecting just how well-rounded the senior standout has become.

While there have been little issues in replacing its top producers at WVU of late, filling the shoes of Carter will be no easy task. James Bolden will have the opportunity to prove that he belongs as the head of the snake of WVU's offense. Another name to keep tabs on is Brandon Knapper, a very talented guard who may miss his entire freshman season, thanks to a torn meniscus. A tough and gritty backcourt of Trey Doomes and Jordan McCabe will enroll in the fall, and both are hard-playing guards who should earn early minutes in Morgantown. Although replacing Carter will not be easy on the offensive end, Esa Ahmad and Teddy Allen may become the biggest beneficiaries of the opportunities that Carter's departure will create.