Evans Seven: Weekend features big visits from local prospects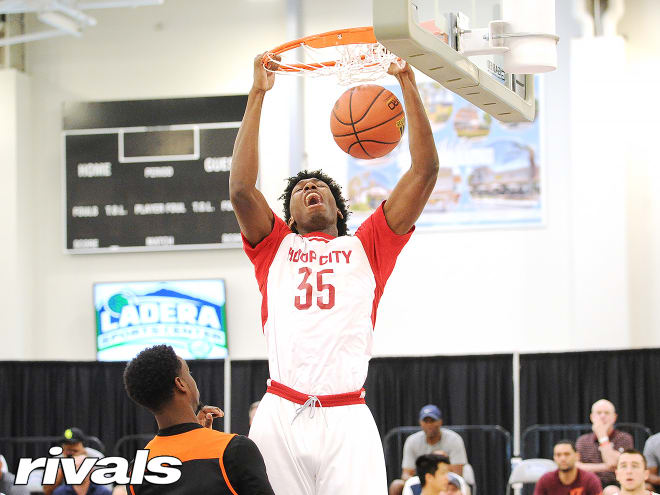 A rather limited visit list this weekend, but there remains a fair amount of five-star talent hitting the road. In this week's The Evans Seven, we explore the most important visits over the next few days as the emphasis will be in keeping the best local talent home at Memphis, Miami, UCLA and Washington.
1. MEMPHIS 
This is the weekend that Penny Hardaway and his staff have been diligently working toward since his hiring in March. His prime objective has been to land James Wiseman. The second-ranked prospect in the 2019 class, Wiseman has been to the Memphis campus enough times that he might know his way around as well as Hardaway and his staff.

However, this will be his official visit weekend, a trip that will happen while the Tigers' football team is elsewhere, so this visit will be all about the round ball and how Hardaway can properly use the sensational talent. Hardaway's connections to Wiseman can't be topped, as he coached him on the travel and high school circuits. But if that rapport can be added to the complete blueprint for how he might be properly used, Hardaway will get to celebrate one of the program's biggest wins on the recruiting front. And, in doing so, he will have topped the don of the recruiting world: Kentucky's John Calipari.
2. MIAMI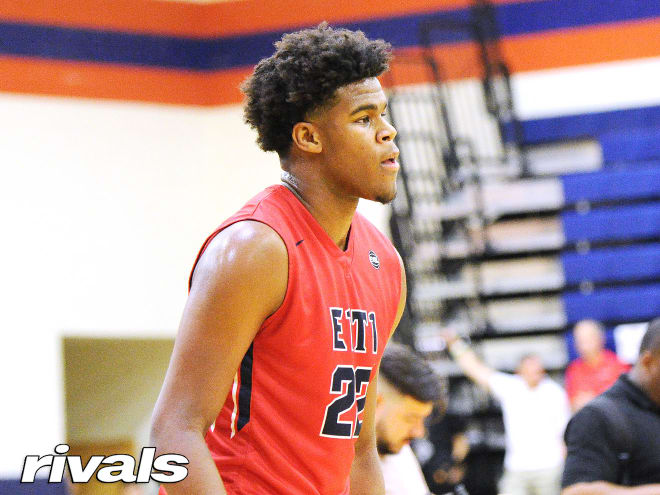 The top-ranked player in America will make one of the most crucial visits ever for the Miami basketball program, as the Hurricanes will host Vernon Carey Jr. this weekend. The drive will be a short one, as Carey lives less than 30 minutes away from the Coral Gables campus, and Jim Larranaga and his staff will be throwing the entire kitchen sink at Carey in showing him just why the U is the place for him to be.

Carey has been to the campus numerous times, as his father, Vernon Carey Sr., was a standout lineman for the football team in the early 2000s, and his mother also attended Miami. The Hurricanes have done great work on the recruiting trail in recent years, but they never have become seriously involved with someone like Carey.

It remains an uphill battle for Miami, as Kentucky, Duke, Michigan State and UNC remain in its way, but no one has recruited him harder and for a longer period. So, does the home program win out? We are not too far away from finding out, as a commitment is expected before the new year.

3. WASHINGTON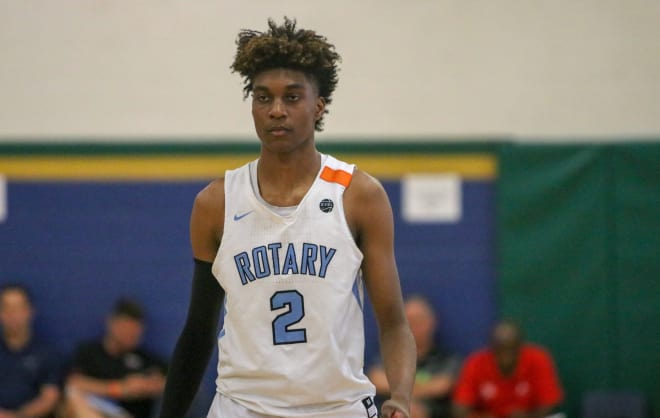 In another crucial visit for a hometown program, Washington will welcome Jaden McDaniels to their campus this weekend. The top prospect from the West Coast, McDaniels broke out this spring on the travel circuit, displaying tremendous upside and the ideal skill set for today's positionless basketball.

While a number of blueblood programs entered the picture this summer, it was the Huskies that were one of the very first to prioritize the five-star, and their less-than-20-minute proximity to the local prospect doesn't hurt, either. Mike Hopkins has already celebrated the commitments of two of McDaniels' travel teammates, RaeQuan Battle and Marcus Tsohonis, and he kept on staff Will Conroy, a former Huskies great who has established a great rapport with McDaniels and his family.

UW wasn't able to snag his brother, Jalen McDaniels, coming out of high school, but Hopkins is going to do all that he can to make sure that doesn't happen on his watch. But he will have to defeat Texas, San Diego State, UCLA and Kentucky for McDaniels' commitment.

4. UCLA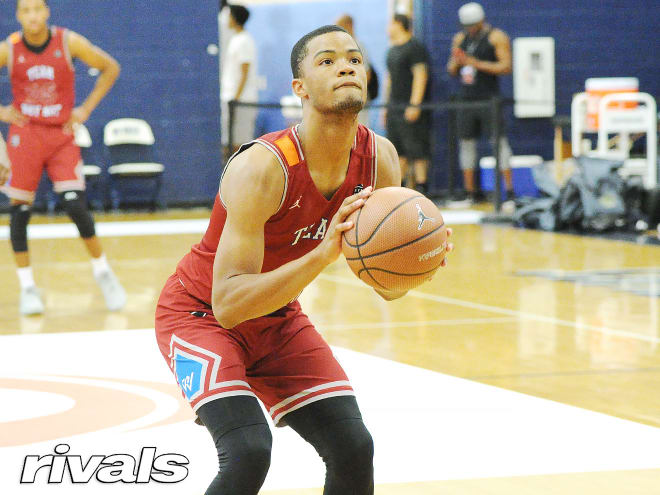 The Bruins have not had an open weekend lately, and that will not change this weekend as Cassius Stanley descends upon Westwood. Stanley has grown up within a short drive of the Pac-12 program, and UCLA has remained a heavy presence in his recruitment.

Stanley is currently down to a final three that includes Kansas, Oregon and UCLA. The Jayhawks have already hosted him for an official visit during their Late Night in the Phog festivities last month, and the Ducks are expected to bring him to their campus next weekend. A commitment is not too far off after that.

UCLA's strong pursuit of the standout guard and its ability to keep some of the best talent home could definitely help. After all, the Bruins enrolled Cody Riley, a top 50 forward who attended the same high school that Stanley does (Sierra Canyon) last year. Steve Alford has a major scoring guard need this fall, and he is hoping that Stanley is just the guy for the job.

5. DUKE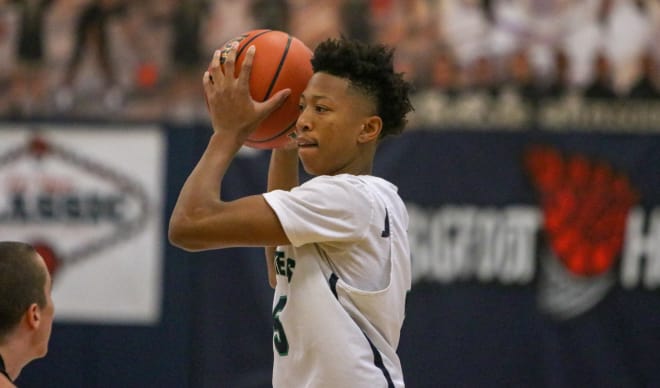 Four-star Boogie Ellis heads to Durham for an official visit. This will be his final trip before coming to a college decision, and a variety of programs have been involved in his recruitment: Georgia Tech, Oregon, San Diego State, UCLA, UNC and Arizona. However, the talk lately has centered around the Blue Devils and Memphis, the latter a program that he visited for the Tigers' midnight madness two weeks ago. Duke has the momentum with Ellis and a strong weekend on the East Coast for the premier shooter could give the Blue Devils two top 50 commitments. They could then give even greater attention to top-five big men: Isaiah Stewart and Vernon Carey Jr.

6. OKLAHOMA STATE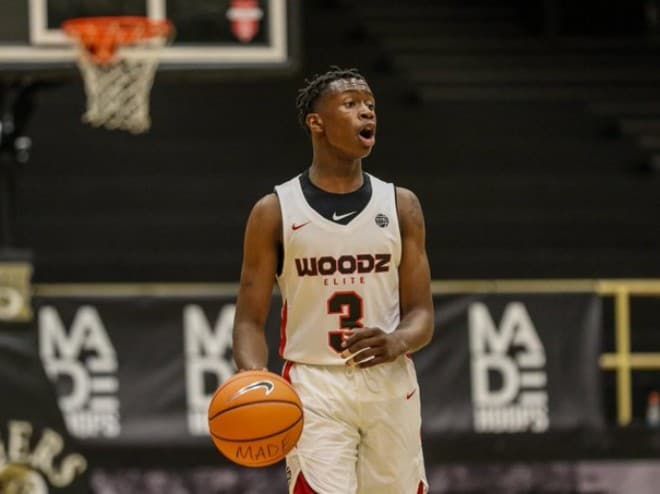 Mike Boynton will utilize the football team's marquee game vs. Texas as he tries to solidify the future of his program. He will bring in some of the very best talent from the 2020 and 2021 classes, as Rivals150 juniors Mike Miles, Bryce Thompson, Davonte Davis and Henry Coleman will be on campus, as will three-star guard Rondel Walker.

The visit list doesn't stop there, as sophomores Bijan Cortes, Matt Stone, Brayon Freeman and Wade Taylor will join the talented crop, as will top 35 guard Trey Alexander. Committed seniors Keylan Boone and Kalib Boone are expected in Stillwater, too, and each will be giving a helping hand to Boynton and his staff in filling out their roster in the coming years.

7. STANFORD 
Stanford has done tremendous work on the recruiting trail in recent years, and things have even gotten better since the hiring of Jerod Haase two years ago. While the Cardinal are almost done with their 2019 class after getting commitments from Tyrell Terry and Neal Begovich, who will be on campus this weekend, these next few days will be about getting ahead with the younger classes.

Sophomores Duncan Reid, Dallin Grant and Cole Anderson will each be on hand, but the focus will primarily be on two four-star junior targets. Ethan Morton, who visited Purdue, Indiana, Marquette, Northwestern, Pitt and Michigan in recent weeks, will be on campus. Joining him will be Caleb Lohner, a tough and versatile shot-making forward from Texas. Neither is near a college decision, but the Cardinal offer something a bit different compared to the others in pursuit, and a good few days on the West Coast could push the program into a better spot with either Rivals150 prospect.