Creighton lands Rivals150 forward Christian Bishop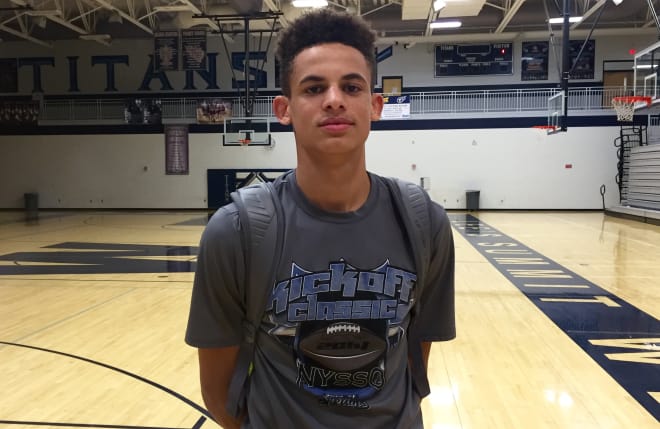 The rise for Rivals150 forward Christian Bishop is one that is still in progress. As it turns out, fans of Creighton and the Big East will be the ones to see it continue.
After a weekend visit to Omaha, the 6-foot-8 combo forward didn't see any reason to hold off on a commitment.
"You know, I found the perfect fit for me," said Bishop. "(Creighton) is everything that I felt was right about a program for me. I knew I didn't have to look anywhere else."
When Creighton came in to see Bishop last fall, head coach Greg McDermott and assistant coach Darian DeVries turned up the heat and never let up. That personal level of attention allowed them to build a strong bond.
"It means a lot," said Bishop. "The longer you know a coaching staff the more interested they are going to be in you and it creates that tight bond you need to have between coaches and a player."
A smooth athlete who can shoot with range, play above the rim and be utilized as either a big wing or a stretch four man, Bishop feels that he's a good fit. And as a prospect on the rise, his best days are ahead of him in Omaha.
"I think my skill set can help a lot," said Bishop. "Being as tall as I am I can play the perimeter and I can do a lot of things. I also think I'm a good passer and I can defend multiple positions.
"I think I need to get stronger. The consistency on my jump shot when it comes and my ball handling when I get that where I want to be, I think I can be deadly."