Rival Views: Who should be taken No. 1 in the 2017 NBA Draft?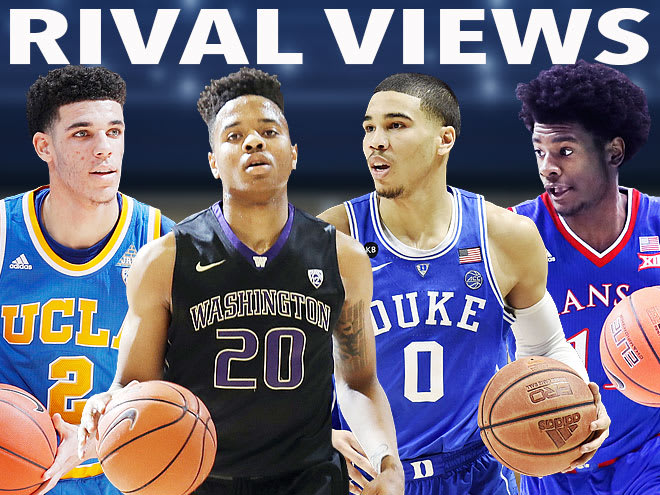 By now, there isn't much mystery about what will happen at the top of tomorrow night's NBA Draft. The Philadelphia 76ers are likely going to pick Washington's Markelle Fultz. But should they? Not surprisingly, national analysts Eric Bossi and Corey Evans have Rival views on the matter.
BOSSI'S BEST: Top lead guards in the draft | Top wings in the draft
BOSSI'S VIEW: KANSAS' JOSH JACKSON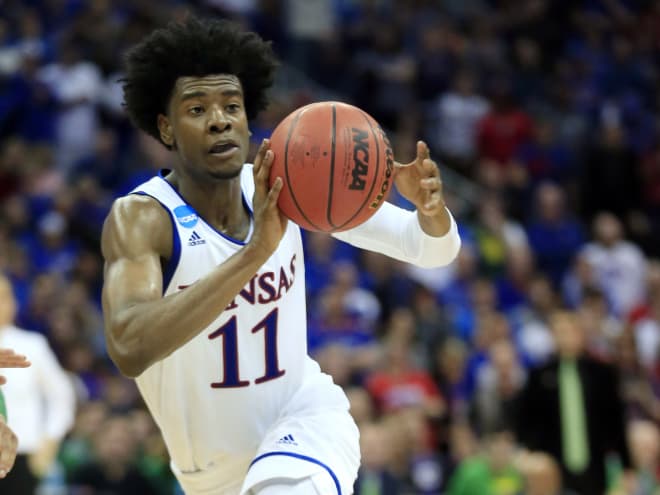 I might as well get this in one last time: Josh Jackson is the most talented player in the draft and I would have a really hard time passing up on him. Don't get me wrong, I think Fultz is a big-time talent too and I can easily see why Philadelphia made a move to trade with Boston so they could get the top pick. He shoots, he handles, he creates and he just turned 19. That all makes sense.
But, as good as Fultz is, I just wouldn't be able to pass on Jackson. I remember during his junior year we briefly moved Harry Giles ahead of him in the rankings and I regretted it from the second we made the switch and basically counted down the days until we could correct the move. I'm a firm believer that the best NBA teams win with elite level wings and big men and that they are much harder to come by than good to great point guards.
Jackson can defend multiple positions, he can serve as a bit of a point forward if needed because of his passing skill and he's an alpha competitor who many of his peers have backed away from over the years. I'm more worried about his free throw shooting than I am his jumper, but he's a potential all-star and potential all-defensive player in the league. To me, he's a new age Scottie Pippen and I just don't think I could pass on that.

EVANS' VIEW: WASHINGTON'S MARKELLE FULTZ
The Boston Celtics made major news on Saturday evening by completing a deal that will send the first overall pick to the Philadelphia 76ers. After selecting Ben Simmons as their top pick last year, Philly is more than prepared to use Simmons as a unique piece during his rookie year and beyond.
A 6-foot-8 forward, Simmons is an elite distributor and playmaker. The primary downfall with him is the fact that he cannot make shots outside of 15-feet, proof being that that he attempted just three perimeter jumpers during his lone season at LSU. By placing Simmons at the point guard position on the offensive end, it is of the utmost importance that the 76ers select a quality shooter that can also defend his position and playmaker when asked to.
With all that being said, Markelle Fultz is the ideal remedy for the 76ers in the backcourt. T.J. McConnell has done an excellent job of holding down the point guard spot over the last two years, but seeing that Simmons will now be relegated to point guard duties and that the former Arizona standout is a career 29-percent perimeter shooter, starting him next to Simmons isn't ideal. Fultz getting the nod and being placed into their core group is.
Averaging two made 3s per game and shooting over 40-percent from the perimeter at Washington, Fultz is the perfect complement to Simmons. Toss in Fultz's unbelievable progression rate, his 6-foot-4 standing stature as he can guard either the 1 or the 2, and his intangible set, and it is practically a no-brainer for the former UW star to be selected first.