Conference report: Potential sleepers by league
We all know about some of the stars of the 2017 recruiting class, players like Michael Porter, DeAndre Ayton and Wendell Carter. We also know that they will likely immediately produce on a college playing floor and earn the proper amount of votes to be name as all-conference standouts.
Projecting all-conference players from the group of prospects who weren't as highly ranked is more challenging. That said, here's a look at a players outside of the top-100 who could flourish at the college level.
MORE: Making the case: Brian Bowen | Four-star Quentin Grimes update
ACC
Leonard Hamilton loves jumbo-sized players at every position on the floor. The head coach in Tallahassee has relied on switching practically every ball screen presented to him. Trent Forrest, PJ Savoy and Terance Mann have all stepped up in the backcourt, but with the potential early departures of Xavier Rathan-Mayes, Jon Isaac and Dwayne Bacon there needs to be some immediate fire out of the 2017 class.
Enter Anthony Polite.
Polite is a 6-foot-5 guard who seems to lack any glaring holes within his game. He already sports a college-ready body, deceptive athleticism at the basket, great vision as a jumbo playmaker, and an improved jumper. Rathan-Mayes and Bacon may be out, but Polite's versatility and broad-ranging capabilities might just make the Swedish native a quickly rising ballplayer down in Tallahassee next season.

BIG EAST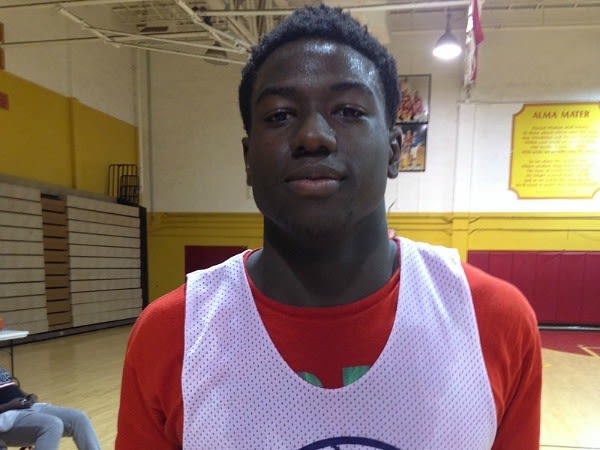 The Bulldogs have come to love incorporating that small ball forward who might not look the part but causes major match-up issues thanks to ball skills and size. Roosevelt Jones and Kelan Martin have played their part within the past few seasons, and Butler may have struck again with Jerald Butler.
The Florida native does need to cut some his weight, an issue that scared off some, but his ball skills, intellect and versatility are tremendous. Known for putting up triple-doubles on the final stat sheet, Butler is someone who could walk into Chris Holtmann's program next fall, hit the freshman learning curve, handle the adversity properly, and in two years break out as an all-Big East member. I am sure Bulldog fans would love to see that, and I am sure that Butler will exhaust every ounce of his unique abilities.
BIG TEN
Victor Oladipo, O.G. Anunoby and Dwyane Wade are among the unheralded prospects who have transformed under the tutelage of Tom Crean. Clifton Moore, a senior big man out of eastern Pennsylvania, could be the next in line.
Having grown nearly a half of a foot within the past two years, Moore has all of the physical tangibles and the skillset to develop even further that could one day allow for his name to be added to the trio above. He needs to get stronger, but he does not lack for toughness, has a smooth jumper that he can nail out to 20-feet and is even capable of leading the break off of the defensive rebound.
Crean has had the opportunity to coach Cody Zeller, Thomas Bryant and a number of other quality big men, but Moore might have the highest upside of them all.
BIG 12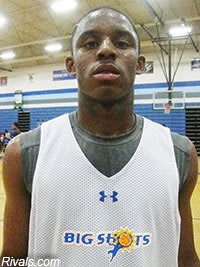 West Virginia is going through a basketball renaissance of sorts, as it has forced the most turnovers in recent memory due to Bob Huggins' reliance on a variety of press defenses. This has only been enabled by way of its two-way guards that can not only defend the basketball but also score it on the other end of the floor.
In the 2017 class, while he has been underrated for some time, Brandon Knapper might just be the next standout guard in Morgantown. Capable of knocking down jumpers with efficiency, an attribute that has escaped the grasps of former Mountaineer guards, while also creating for others and defending both guard positions, Knapper should be expected to contribute early on next year. The upcoming graduations of Tarik Phillip and Teyvon Myers might sting some, but the abilities of Knapper in the backcourt should quickly aid Huggins' crew from slipping down the totem pole that is the juggernaut of a league labeled as the Big 12 Conference.

PAC-12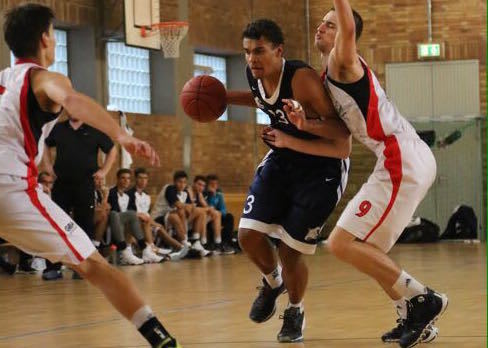 In the day and age where everyone has come to love and covet a ballplayer that can play multiple positions and boasts even better upside than their current standing, Oscar Da Silva is someone who could turn into a star out on the West Coast.
After taking over in Palo Alto this past spring, head coach Jerod Haase and his staff have had to think outside of the box in luring top-shelf talent to the elite academic institution. Da Silva is the perfect starting point, as he has never played on American soil, though his talent base and potential is intriguing. Boasting a 7-foot-2 wingspan, the 6-foot-9 forward does need to get stronger and solidify his handles if he wants to play primarily out on the perimeter. However, he can shoot the ball out to 20 feet, can lead the break and facilitate within the early half-court offense and has sneaky athleticism at the basket. Add it all up and Stanford may have found a gem in the German, as Da Silva could be one of the catalysts for future success with the Cardinal.
SEC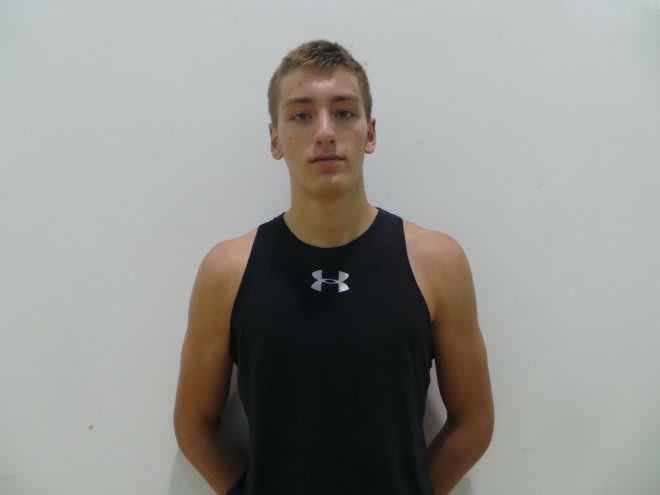 It has become a high mark year of sorts for the SEC as a whole on the recruiting trail. Florida, despite sitting in the middle half of the SEC's class rankings, has accumulated a variety of talent. Though none can be found within our top 100, there are a few that could surprise and make giant statements throughout their college playing careers.
Isaiah Stokes is a mammoth of a big man with a feathery touch out to the three-point line, while Michael Okauru could become a better rounded Kasey Hill in Gainesville. Both should contribute early on, but it is Chase Johnson, a 6-foot-9 power forward from West Virginia, who could really thrive under Mike White's watch.
Johnson is a good athlete who has range out to 20 feet on his jumper. He may receive his fair share of Chandler Parsons comparisons before his days end at Florida. Clearly, potential is not an issue. He didn't get the vote to be ranked within our top 150, but Johnson might be one of the more underrated pickups this past fall and someone who could turn into an all-league member.