Bossi's Best: Stars who made July evaluation period statements
The month of July is one of the most important that there is in high school basketball, as prospects spend most of the month playing in front of coaches from all across the country. Over the years, scintillating July performances have propelled some of the game's most recognizable names from regionally known recruits to nationally elite prospects.
In this week's Bossi's Best, we look back at some of the most significant July rises we've seen in nearly 20 years on the road.
MORE: Rivals Roundtable on July evaluation period | College hoops mailbag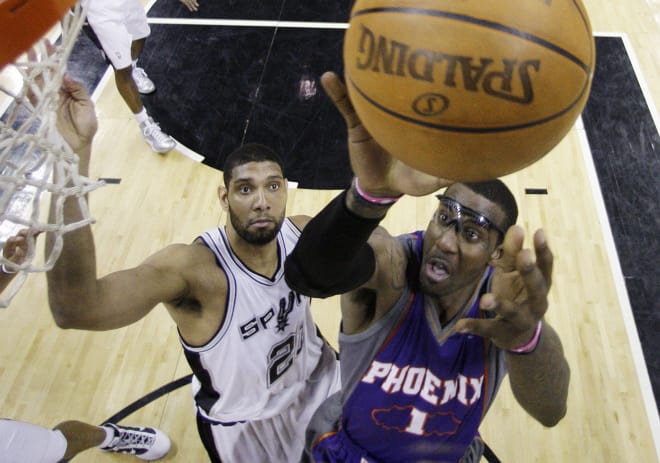 When: July, 2000
Bossi's memory: The top player in the class of 2002, Stoudemire wasn't very well known outside of the state of Florida until after his sophomore year. He first got some buzz at the Nike Hoop Jamboree (now the Elite 100) in June, but he really burst onto the scene during July at the Nike All-America Camp in Indianapolis and AAU Nationals in Orlando.
This was during the height of the preps-to-pros era, and even as a rising junior there wasn't much doubt Stoudemire would look to head to the NBA. But he did commit to John Calipari at Memphis before eventually entering the draft. That was one of my first summers on the road and the memory of coaches scrambling to his court -- just because they wanted to watch him play -- and leaving others unattended has always been burned into my brain.
When: July, 2001
Bossi's memory: A few things to clarify here. First, I wasn't actually at ABCD Camp when the LeBron James stock truly took off. Second, it's unfathomable to think of a player of LeBron's caliber not becoming a household recruiting name until the summer after his sophomore year.
Anyway, LeBron wasn't an unknown. But his destruction of an older Lenny Cooke at the 2001 ABCD Camp has become almost mythical in stature and can easily be identified as the launching point of everything that he's become since then.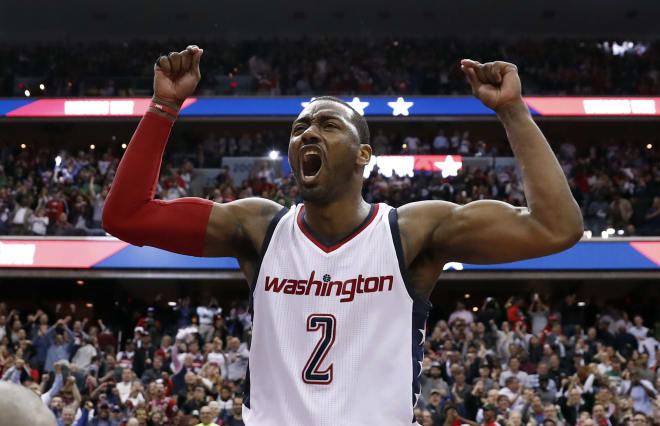 When: July, 2007
Bossi's memory: A speedy, athletic and big point guard, Wall had begun to build some buzz in his home state of North Carolina. However, it was the inaugural Reebok U in Philadelphia and then the Big Time in Las Vegas during July of his rising junior summer that Wall became a star.
The way he got to the rim with ease, played in-your-face basketball and seemed to come from pretty much out of nowhere isn't something that we see all that often these days.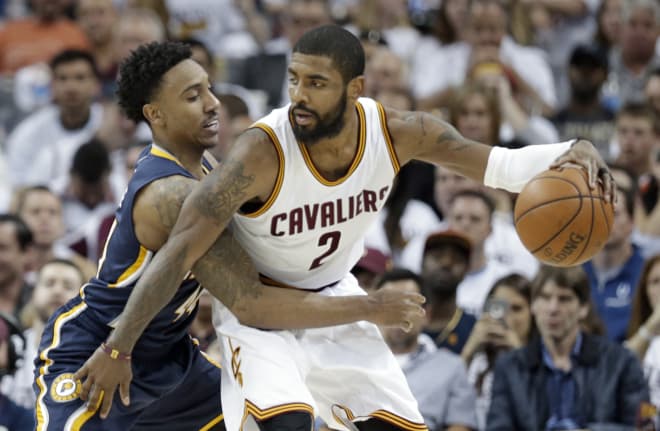 When: July, 2008
Bossi's memory: Longtime readers have probably read this story from me before, but before Irving was the Kyrie Irving we all know about today, he was a regionally known scorer from tiny Montclair Kimberly Academy. Between his sophomore and junior year, he hit Las Vegas with the New Jersey Roadrunners and things totally changed.
I'll never forget watching him in a back gym where the only coach on hand was Florida's Billy Donovan. Irving had a monster game, word got out and now he's one of the NBA's premier scorers and perhaps the best ball-handler in the game.

When: July, 2013
Bossi's memory: I had actually first seen Josh Jackson in the spring of his eighth grade year playing with Detroit-based The Family. However, it wasn't until the summer between his freshman and sophomore year that he really hit the big time nationally.
Like so many kids, the scene of him breaking out was Las Vegas. He played in the 17U division of the Adidas Super 64 with Dorian's Pride and was dominant on both ends of the floor. I specifically remember watching and discussing with fellow observers about how there couldn't be a better player in the class of 2016 because of the way he challenged older players on both ends of the floor.