Three official visit sets for Rivals150 guard David Duke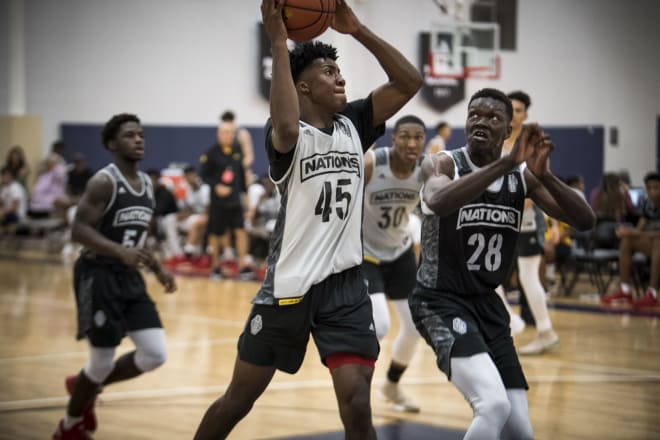 Things are coming to an end with the recruitment of David Duke as the Rivals150 guard has set his first three official visit dates. Originally down to a group of five, Duke is now focused on Virginia Tech, Florida, Villanova and Providence.
One of the biggest revelations from the adidas circuit this summer, Duke is a 6-foot-4 point guard blessed with an explosive first step, an excellent feel and pace for the game, and has evolved into one of the top on-ball defenders in the country.
A native of Providence, R.I., the Friars have made Duke a priority for the longest. Since he lives just a short drive from campus, the idea of taking an official visit to the Big East program remains up in the air. In the meantime, three other visit dates have been tentatively set.
This weekend, Florida will host Duke for his first official visit. The Gators are in need of two backcourt commitments this recruiting cycle as Mike White and his program will have the chance to sell immediate playing time and an up-tempo system to the Mass Rivals product.
The following weekend, Duke will take an official visit to Virginia Tech. The Hokies will enroll Wabissa Bede this fall, a Rivals150 guard from the 2017 class that played alongside Duke on both the travel circuit and on the prep circuit last winter.
Finally, Duke will head to Villanova on Oct. 5 for his final official visit. The Wildcats have already secured the commitments from four-star seniors Cole Swider and Brandon Slater this year and would love to add Duke to its backcourt, especially with the chance that Jalen Brunson could opt for the NBA a year early this spring.
A commitment is likely for the fall before a signing in November.