All-Rivals Team: Top players from the final live period
Wabissa Bede earns MVP honors among a host of impressive prospects during July's third live evaluation period. Here are the top 13 players according to our team of analysts who were on site across the country evaluating prospects.

Recruiting wrap: Butler, Oklahoma, Texas A&M, Virginia Tech, Seton Hall, Minnesota, Providence, Boston College, Rhode Island, Nebraska and many others have offered.

Performance: For leading the Mass Rivals to their second major tournament win of July at the Adidas Summer Championships, Bede earns our MVP of the third live session. He scored from deep, he scored at the rim and more importantly he was a vocal leader and the heart and soul of his team. He's almost added too many offers to keep track of in past week and is a lock to enter the next edition of the 2017 Rivals150 as a four-star prospect.

Recruiting: Committed to California.

Performance: A sharp-shooting guard, Baker's consistent jump shooting propelled Earl Watson Elite to a title in the Fab 48. He has the tools to slide over and play some point down the road but at this point his bread and butter is wing scoring thanks to that buttery jumper of his.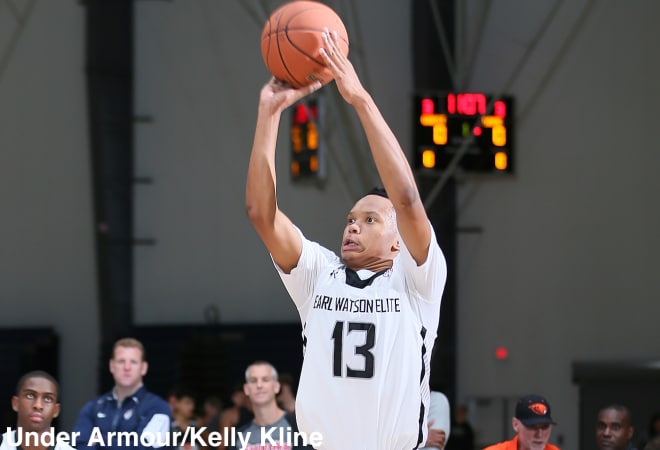 Recruiting: Oregon, Louisville and Oklahoma have offered.

Performance: A physically impressive two guard capable of playing some lead guard on the next level, Dort was among the most impressive underclassmen at the Adidas Summer Championships. He is a tough driver with a jumper that commands a defender's attention.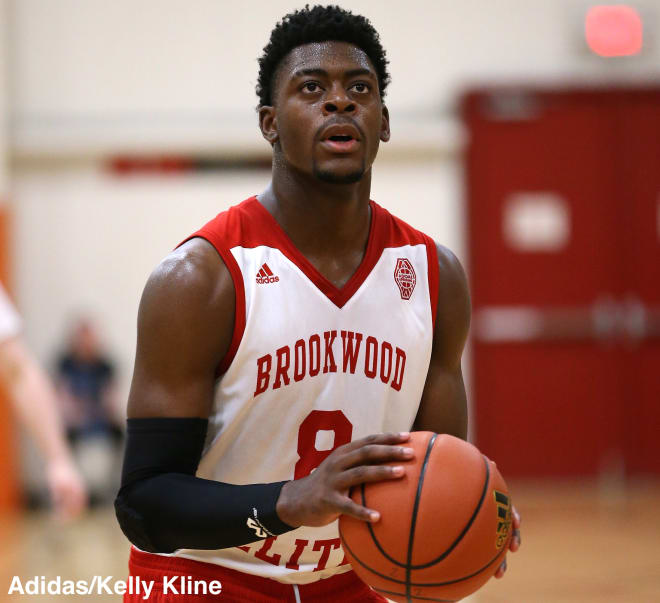 Recruiting: Indiana, Virginia, Butler, Purdue and Vanderbilt have offered.

Performance: Playing in the 16U division of the Las Vegas Classic, Jallow impressed with his physical toughness and basketball IQ. He's an off-the-dribble playmaker who finishes through contact at the rim or finds open shooters. There will most certainly be a spot for him in the post-summer 2018 rankings.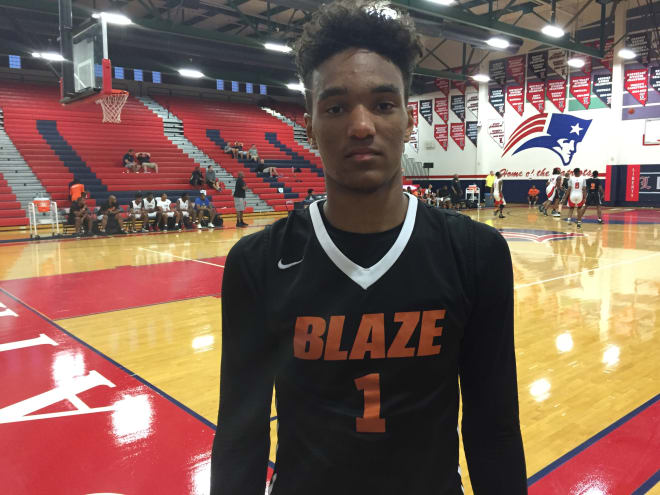 Recruiting: Miami, Baylor, Florida and Louisville have offered.

Performance: A smooth seven-footer with graceful athleticism, Koprivica showed the skill and savvy of a much older and more experienced player in the Las Vegas Classic's 16U bracket. He helped lead Nike Team Florida's 15U team to a championship playing up an age group and looks to hold just as much defensive potential as he does offense. He's looking like a potential top five prospect at this point in a strong 2019 class.

Recruiting: Committed to Western Kentucky.

Performance: The highlights below are from his run on Nike's EYBL Circuit. However, Robinson showed up to play on the Adidas Circuit and was easily the most dominant big man at the Adidas Summer Championships. Not only was he blocking shots at an astounding pace, he was hitting mid-range jumpers and making it look easy on the offensive end. He will push for the national top five in 2017.

Recruiting: Northwestern, Boston College, Rice, St. John's, Tulane and others have offered.

Performance: The skilled and athletic two guard was one of the biggest stories of the AAU Super Showcase in Orlando. After narrowly missing the 2018 rankings update at the beginning of July, he's a lock to make the post summer rankings. Look for more high major offers headed his way in the near future.

Recruiting: Maryland, Miami, Villanova, Syracuse, Stanford, Virginia, Florida, Penn State and Arizona among others have offered.

Performance: Thanks to Smith's high-volume rebounding, shot blocking and timely offense, Team Takeover won the 16U title at the Fab 48 and Smith earned MVP honors. He's still skinny enough that his "Sticks" nickname is fitting, but he's started to fill out and become a physical presence.

Recruiting: Wake Forest, Tennessee, St. Louis and George Washington have already offered.

Performance: In Orlando at the AAU Super Showcase, the 2019 big man was one of the breakout performers. He impressed with his size, strength, touch and overall skill level. He's a potential big-timer in the strong rising sophomore class.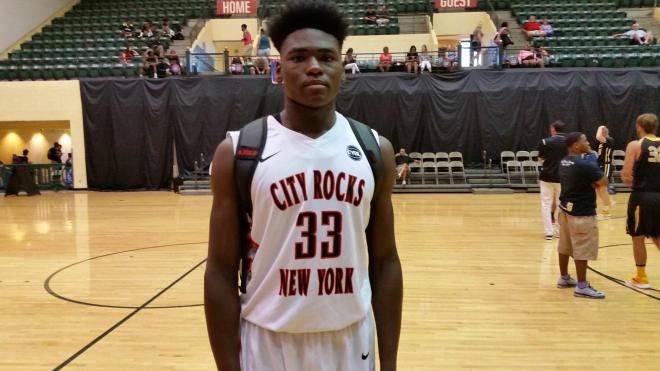 Recruiting: Villanova, Syracuse, Kentucky, Arizona and others have offered.

Performance: A newly minted five-star prospect in the month of July, Walker won't be losing that title anytime soon. A physical two guard who has grown to 6-foot-5 and 195 pounds, Walker stripped the nets from deep and scored on acrobatic drives to the cup for Team Final.

Recruiting: Mississippi State, North Carolina, Alabama, Ole Miss, Louisville, North Carolina and Kansas are among those who have offered.

Performance: The tough and aggressive combo guard was easily one of the best pure scorers at the Adidas Summer Championships. At times he settles a little too easily for his jumper when his first step would allow him to beat almost any defender off the dribble, but he's a big-time scorer and pushing hard for five-star status.

Recruiting: Iowa, Purdue, Michigan State, Louisville, Indiana and many others have offered.

Performance: A skilled big man who loves to burn defenses with jump shots, Williams did that and much more during a command performance at the AAU Super Showcase. He swatted shots, gobbled up rebounds and played with a motor and level of competitive juice that he's not always been known for.