All-Rivals Team: Best players from second live period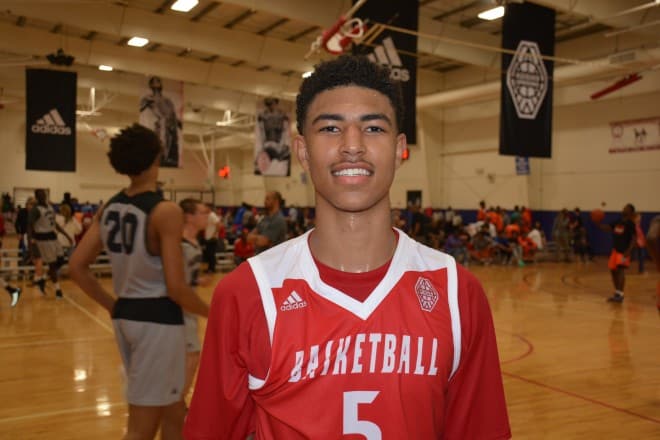 Rivals.com's Eric Bossi is once again spending his July inside basketball gyms from coast to coast. Today he unveils Rivals.com's top performers from the second live period.
MVP: Matt Bradley
Recruiting: Interest from Nebraska, Hawaii, UC Santa Barbara, UT-Arlington and UC Irvine.
Performance: After watching Bradley lead Team Eleate to a title at the Best of Summer event in Anaheim, it's unfathomable that he hasn't received his first scholarship offer. He played with toughness, showed a very nice all-around game and led his team on both ends of the floor. It would be a surprise if offers don't start pouring in soon.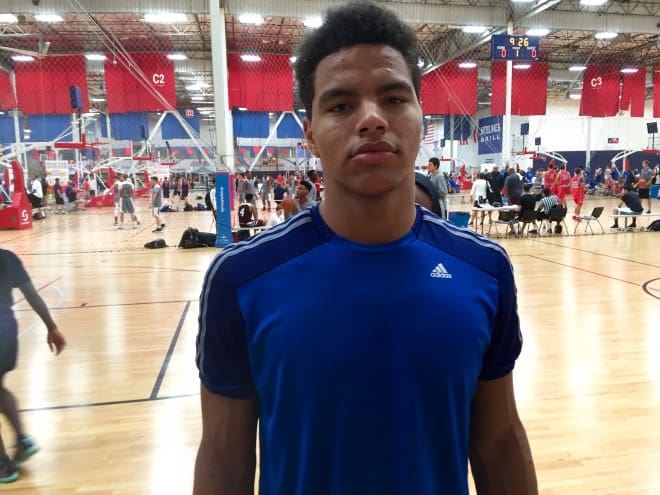 Brad Davison
Recruiting: Committed to Wisconsin

Performance: At the Summer Jam in Milwaukee, the newest Badger stood out with his all-around game. He stuck deep threes, pulled up off the dribble for mid-range jumpers and scored in traffic. Ranked No. 119 overall in the class of 2017, Davison also impressed with his toughness.
Quentin Grimes
Recruiting: Kansas, Texas, Tennessee, Kansas State, Tulsa, Texas A&M, DePaul, SMU and Oklahoma State have offered.

Performance: Ranked No. 38 overall in the class of 2018, the Texan backed up his lofty status by burying one jumper after another. A smooth ball handler, Grimes has shown that he can play some at the point but he's so good as an off-the-ball scorer that it's hard to move him out of a scoring role.
De'Vion Harmon
Recruiting: LSU and Oklahoma have offered in the past few weeks.
Performance: Harmon plays for a D1 Premier 16U team that is loaded with talent and could have had a few prospects make the All-Bossi second live period team. However, Harmon gets the nod for the ferocity with which he competed, the way he ignited fast breaks and the way he led his team as a point guard at the Great American Shootout.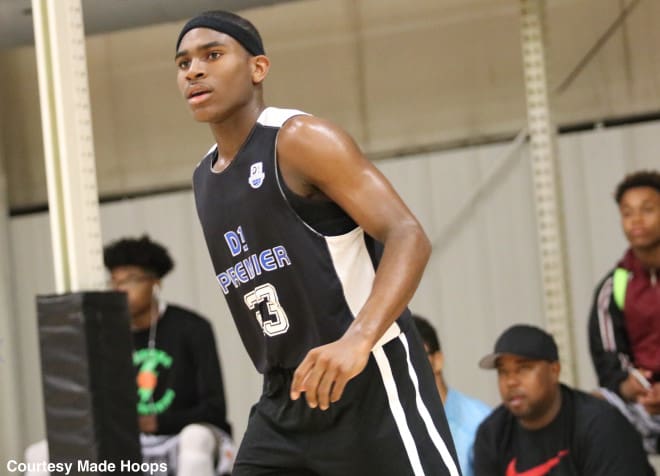 D.J. Harvey
Recruiting: Top 10 of Oklahoma, Texas, Connecticut, Villanova, UCLA, Arizona, Notre Dame, Duke, Louisville and Maryland.

Performance: A former five-star prospect in the class of 2017, Harvey slid to No. 42 after a junior season and spring that didn't quite meet five-star standards. At the Victor Oladipo Skills Academy, Harvey played with a level of activity as a scorer, defender and rebounder that hasn't always been there over the last year. That should be a good sign moving forward.
Jordan Nwora
Recruiting: Utah, SMU, Boston College, Northwestern, Georgia Tech, Florida, Florida State, Memphis, VCU, Connecticut, Xavier and many others have offered.

Performance: A four-star prospect who moved to No. 92 in the 2017 rankings after a terrific spring, Nwora kept it up in front of college coaches at the Victor Oladipo Skills Academy. A dangerous shooter, the three point sniper is also a sneaky rebounder and has the size to play as a stretch four.
Alex O'Connell
Recruiting: Arizona State, Georgia Tech, Syracuse, Connecticut, Texas A&M, Butler, N.C. State, Xavier, Iowa State, Georgia and many others have offered.

Performance: Currently ranked No. 69 overall in the 2017 Rivals150 after a big jump when rankings got updated earlier in July, O'Connell is angling for another promotion. He showed off next level athleticism, shooting ability, skill and swagger while making noise at the Victor Oladipo Skills Academy.
Onyeka Okongwu
Recruiting: UCLA, Alabama, UNLV, Arizona State, USC and others have made early offers.

Performance: During my weekend swing out to Southern California, the rising sophomore was clearly the best prospect that I watched. Looked at as more of a center during his freshman season because of his shot blocking and rebounding, Okongwu showed that he has the offensive skill and feel necessary to play power forward at both the Cream of the Crop and Pangos Stars of Tomorrow events. He's likely to start off as a five-star prospect in the initial 2019 rankings.
Courtney Ramey
Recruiting: Cincinnati, Texas A&M, Arkansas, Ohio State, Texas and Florida have all offered within the last month.

Performance: Ramey has always been known for his ability to push the tempo and defend on the ball. At the Summer Jam, Ramey showed off much improved jump shooting, was more vocal with his teammates and easily played up to his No. 60 overall ranking in the class of 2018.
Grant Sherfield
Recruiting: Kansas, Texas, Oklahoma State and TCU have offered.

Performance: Sherfield was one of many impressive 2019 guards at the Great American Shootout in Texas. He showed a very mature style of play and a skill level that is pretty advanced for a rising sophomore. He could be either a point or a shooting guard at the next level but for now his bread and butter is creating scoring opportunities for himself off the dribble.
Justin Smith
Recruiting: Indiana, N.C. State, Purdue, Michigan, Xavier, Northwestern, DePaul, Wisconsin and others have offered.

Performance: Ranked No. 104 nationally in the class of 2017, Smith is primarily known for his flying dunks and transition finishing. At the Summer Jam, Smith did what he usually does but he also looked more comfortable as a jump shooter making some deep catch-and-shoot three-pointers.
T.J. Starks
Recruiting: Committed to Texas A&M

Performance: There were some eye rolls when the Aggies landed Starks right before the start of July's live periods. Looks like they are the ones who should be rolling their eyes at everybody else because Starks can really play. A tough and aggressive floor general, Starks finished at all angles in the lane and kept defenders honest with his shooting. He's made a pretty strong case for inclusion in the next 2017 Rivals150 and he could enter as a four-star prospect.