Williams pounces on SEC offer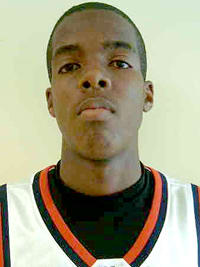 Patience paid off for Homestead (Fla.) South Dade point guard
Vincent Williams
. Prepared to take a prep year if he didn't get the right offer, Williams did get the SEC offer he was looking for on his official visit this weekend.
Chalk up Williams, 6-foot-1, 160-pounds, as the first recruit of the Mark Fox era at Georgia.
"I like the academics and the coaching staff," said Williams. "I feel comfortable going there. I think they can make me a better player and a better person."
A quick point guard who can also play the role of a scorer, Williams will likely see time at both guard positions at Georgia.
"They want to use him at point and then also move him off the ball because he can score," Herron said. "They want to play up tempo, so that is a good situation for Vincent.
"He is really excited about being Coach Fox's first recruit and wants to help build a tradition at Georgia."
Williams also officially visited UAB and was potentially going to visit VCU, TCU, Winthrop and Wichita State.
Williams, who averaged 26 points and five assists per game, joins
DeMario Mayfield
and two sport athlete
Marlon Brown
in the 2009 Georgia recruiting class.