Wichita State adds key interior piece to 2018 class in Udeze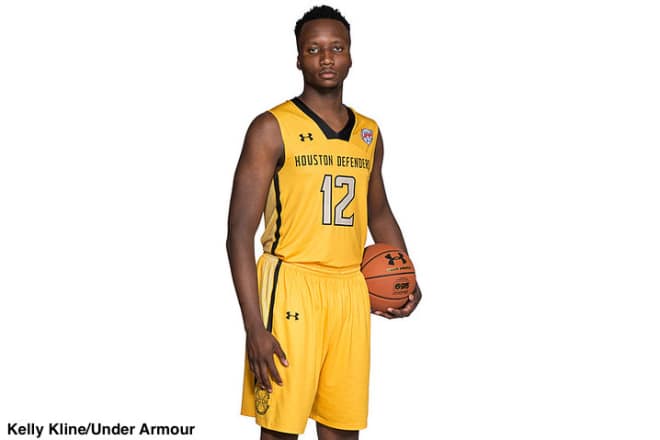 Wichita State added to its strong 2018 recruiting class with the commitment of Morris Udeze. A 6-foot-8 center with the Montverde CBD program, Udeze is a hard-playing and productive interior piece in the mold of current Shocker senior bigs Shaq Morris and Rashard Kelly.
Udeze selected Greg Marshall's program over Butler on Wednesday. He's the interior enforcer that Wichita State had been looking for this summer and fall. A member of the Houston Defenders unit on the Under Armour circuit this summer, Udeze emerged as a strong producer in the paint thanks to his strength and motor. Knocking in close to 60 percent of his field goal tries, Udeze, who boasts a near 7-foot-1 wingspan, averaged 9.1 points, 5.9 rebounds and 1.3 blocks per game.
Udeze gave insight on what stood out about the Shockers.
"Great people, a great coaching staff and a lot of opportunity down there," he said. "I have a great relationship with the staff and players and that is why I committed to play for them.
"They want me to play the power forward position or the five. They are losing four of their bigs, which brings in a crazy opportunity."
Udeze is the third commitment in Wichita State's 2018 class, which is shaping up to be the best recruiting class on paper during Greg Marshall's tenure at Wichita State. They remain heavily involved for Rivals150 center Bryan Penn-Johnson and are hoping to add a commitment from Alex Lomax, Neftali Alvarez or Tyler Harris in the coming weeks.
Udeze will be joined by fellow big man Isaiah Chandler and scoring wing Erik Stevenson at WSU next year.