Who's next at Pittsburgh? Looking at some potential candidates
Before Kevin Stallings was named the head coach of the Panthers two years ago, a handful of coaches declined the chance to take over the program. Pitt was coming off of an NCAA Tournament appearance, was returning what would become two all-league performers, and had the appropriate finances to throw at a candidate. This time around, Pitt is coming off of an eight-win season, lacks an ACC contending roster, and had to dole out close to $10 million to buy out Stallings's contract.
Still, an ACC gig is an ACC gig, especially one that is the show in a major city. Where might the Panthers look, are any of the candidates attainable and who might be the ultimate candidate that takes the job?

THE GAME-CHANGER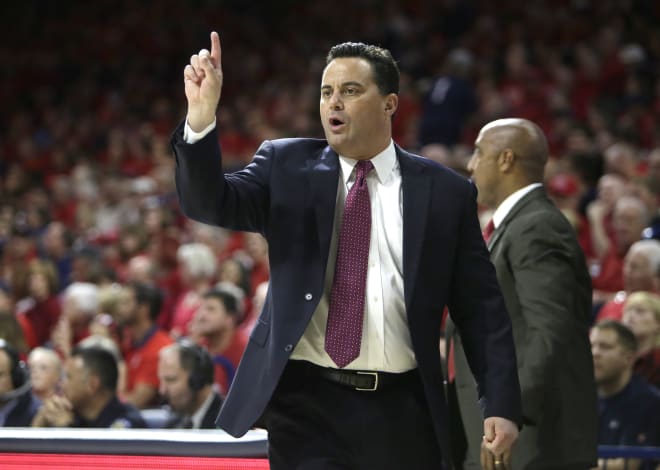 Two years ago, Pitt asked Sean Miller if he wanted to return home. The Arizona head coach was coming off of his fourth consecutive NCAA Tournament appearance and had his program among the nation's elite, which made him politely decline. Things have changed since then in light of the recent ESPN report that stated Miller was in the know with paying for DeAndre Ayton to enroll at the school and while Miller remains with full support from the administration in Tucson, might a fresh start be what is needed for both the Wildcats and Miller?
One of the best point guards in school history, Miller returning to his alma matter would be an absolute boom for the school as a whole. Peterson Events Center was known for his hostile environment, one that has dwindled rapidly where attendance hit all-time lows this year. Miller's hiring would change this quickly. The Miller name has remained has strong as ever throughout the city and his wife, who also calls the area home, might not mind returning back to the east coast.
Miller would immediately win over the masses and has the type of name that rings from coast to coast, enabling for Pitt to get into many homes that it has failed to do so of late.
THE UP-AND-COMER
Two years ago, Brandin Knight was a name that many of the boosters and alums wanted to see take over the program. Spending 11 years on staff under Jamie Dixon in a variety of capacities, Knight never received the chance to interview for the job that he would have loved to attain. Could this year be different?
Just like Miller, Knight is one of the best to play for the program as his number hangs in the rafters. Since then, Knight has paid his dues as an assistant coach and after aiding in the culture restoration at Rutgers over the past two seasons, he seems primed to lead his own program. Could his first head coaching job at an ACC program be a giant jump? It could, but the same was being said of Mike Boynton this time last year, and he led Oklahoma State to a 19-13 (8-10) season and potentially the NCAA tournament.
Knight brings the name that will instantly be recognized by the city, the youth and energy that is going to be needed to get the program back on track, and contacts throughout the east coast and in the southeast that could resupply the lacking cupboard.
COMING FULL CIRCLE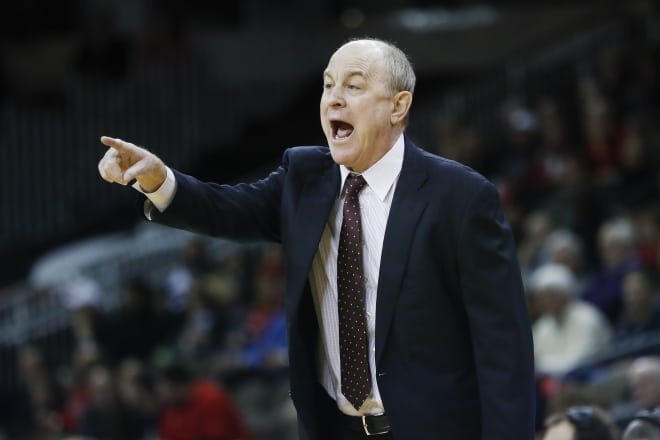 Before Dixon, there was Ben Howland. The head coach at Mississippi State has done a good job of getting the SEC program back onto the proper footing, but with a recent slide within league play that has Bulldogs on the outside looking in for the NCAA Tournament, might he be ready to find another home?
The head coach of Pitt from 1999 to 2003, Howland pushed the program to great heights, taking over a program that won 14 games, and within three years' time, had his team in the Sweet 16. While his tenure was short-lived in Pittsburgh, Howland was catalyst for laying down the appropriate foundation for the Dixon era.
The questions with a Howland and Pittsburgh marriage remain in the finance department. Making over $2.1 million per year at MSU, will Pitt's pockets be big enough to eat Stallings' contract and also pay its new coach more than what Howland is making at MSU? There is just one year remaining on Howland's contract, so maybe he will bite the bullet some, but this could be an issue.
Howland is another candidate that would be a familiar face, one that would excite the fan base and also connect well on the recruiting trail as he has accumulated a top-25 recruiting class this winter and didn't struggle to do the same during his prior stints at Pitt and UCLA.
THE REJUVENATOR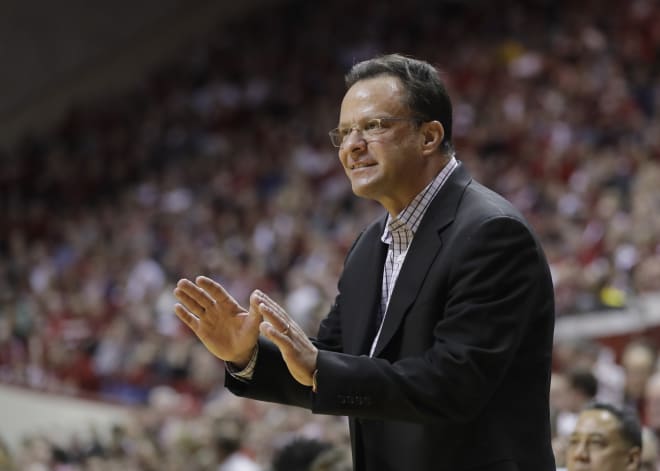 While Crean has been inappropriately dinged for his inability to get Indiana to a Final Four, what should not be understated is the work put in with planting the once proud program back onto the basketball map. Taking over a program that was knocked several scholarships and a number of other benefits due to the prior staff's NCAA penalties, Crean pushed the program through the doldrums and within four years, led it to the Sweet 16.
Despite not winning the more recent in-state recruiting battles, which led to his ultimate ouster, Crean is one of the top program rejuvenators available. A current college basketball analyst at ESPN, Crean has been itching to get back onto the sidelines for a spot that might be comparable to what is available at Pitt.
He is a Midwesterner through and through, someone who has become known for his maniacal work ethic and ability to get the best out of his respective roster.
THE SAFE BET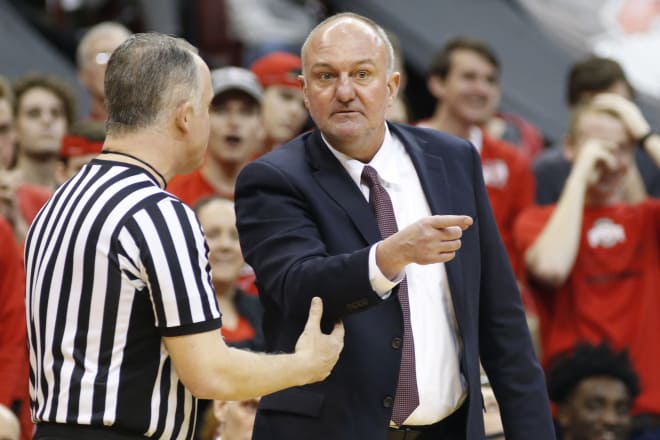 Due to ongoing health issues, a downturn in recruiting and a beefed-up version of the Big Ten, Ohio State went through a downturn towards the final years of Thad Matta's time in Columbus.
Recent talk has centered around a healthier Matta and, if the proper opportunity presented itself, his willingness to take over another power conference program. He never finished lower than sixth in his respective league's standing dating back to his Butler employment until 2016 and had a string of success at Ohio State that was unmatched prior to it.
His name still resonates throughout the area where, just nine months ago, was leading a name brand Big Ten program. He also has the proper inroads at Pitt with athletic director Heather Lyke who, four years ago, was the associate athletic director at Ohio State, a position that she occupied before and during Matta's time at OSU.
Matta doesn't have the youth of Knight, the rejuvenating magic of Crean, or the direct connections to the program that both Howland and Miller possess, but he does have a winning pedigree at Butler, Xavier and Ohio State, programs located within five hours of Pittsburgh, which would equate to a smooth acclimation process.
OTHERS IN THE MIX
While Miller, Howland, Knight, Crean, and Matta could check many of the boxes that the Pitt administration is looking for in its next head coach, others including Rhode Island head coach Dan Hurley, College of Charleston head coach Earl Grant and former Ohio State assistant and current Atlanta Hawks' assistant Chris Jent, could each receive a deep look, just as well.