What is Missouri getting in Tray Jackson?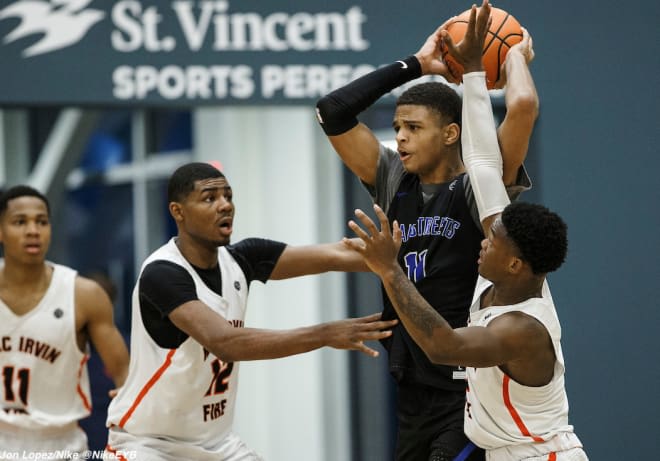 Minnesota's Friday night loss was Missouri's Friday night gain in one of the more sudden 180's on the hoops recruiting trail in the last few years.
Friday night, four-star combo forward Tray Jackson of Bel Aire (Kans.) Sunrise Christian decommitted from Minnesota before completing a true recruiting flip and committing to Missouri just hours later.
Both moves were confirmed by Jackson via his Twitter account on Friday night and now Mizzou fans will want to know what Cuonzo Martin and the Tigers can expect out of the Michigan native.

After a relatively light recruitment in high school, Jackson decided last spring that he would do a prep year rather than enroll as a 2018 prospect. He then hit Nike's EYBL with Chicago based Meanstreets and really jump started his recruitment.
What stands out about Jackson are his athleticism, body to build on, versatility and fit for the "positionless" style of play that many teams are looking to make the move two.
Jackson is a very mobile four man who can face the rim from 15 to 20 feet and attack defenders on quick and decisive drives to the rim. He looks pretty comfortable as a mid range shooter, plays above the rim and is very active as a rebounder. Defensively, he can switch multiple positions and guards well in space or tightly congested areas. He's not totally polished, but the raw skill and rapid improvement all suggest that he can be a high level SEC player.
Certainly, Jackson has the type of toughness that Martin covets and he fits the Tigers need for a versatile frontcourt player.
Jackson joins four-star combo guard Mario McKinney in Missouri's 2019 class and this should be considered a big deal by the program's fans. Missing out on E.J. Liddell was a tough break and left a major area of need -- versatile four man -- unfilled with a shallow remaining pool of talent to try and find a plan B guy to recruit. Getting Jackson to reconsider and switch to the Tigers is as good a result as Martin or any fans could have hoped for.