Wednesday Leftovers: Karim Mane, Hunter Dickinson, USC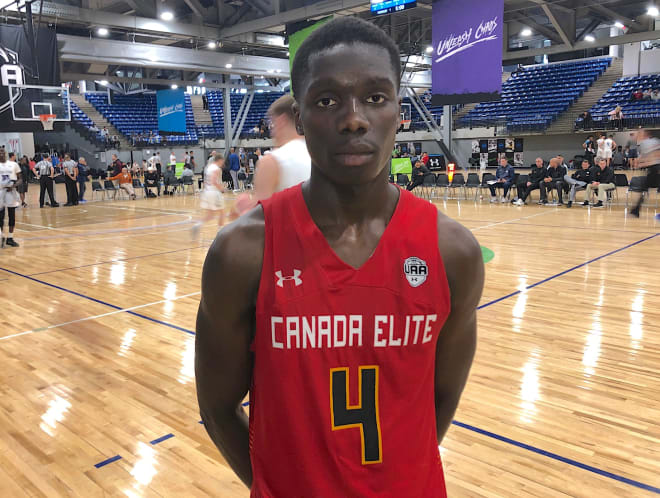 The recruiting world remains abuzz as the early signing period is less than two months away. In this week's Wednesday's Leftovers, we address such topics as Karim Mane's recruitment, the latest with Hunter Dickinson and Dawson Garcia, Henry Coleman's upcoming decision and if USC can finish with another nationally recognized class this year.
There have been rumors that Karim Mane could potentially skip college and jump directly to the NBA next spring due to his age and year of graduation. I asked Mane that directly and he stated that his intentions are to enroll in college next fall.
Mane has spoken little on his recruitment, but has also not devoted much attention towards it. That is about to change. A final list of schools or visits of any type have not been scheduled, but Mane did tell Rivals.com that Alabama, Georgetown, Illinois, Kansas, Marquette, Maryland, Memphis, Seton Hall, and Wake Forest were among those most frequently in contact with him.
Expect for Mane to schedule his official visits and for a few others to jump into the mix, but a late signing in April is the likeliest conclusion to sorting out where he will end up next year.
Hunter Dickinson remains set on a final group including Florida State, Louisville, Michigan, North Carolina, Notre Dame, Providence and Purdue. He just took an official visit to FSU over the weekend and could potentially take a few others in the coming weeks, but for now, Dickinson is in no rush to make a college decision and will first cut his school list one last time. It should be noted, there is word that Duke could be showing interest which might change some things.
Pin-pointing exact favorites has been difficult, though Michigan, Notre Dame and Purdue continually have come up as potential landing spots. The timing of a decision is not known but my best guess is that he signs in November and while predicting a landing spot remains difficult, Florida State is worth deeming as the dark horse with the talented center.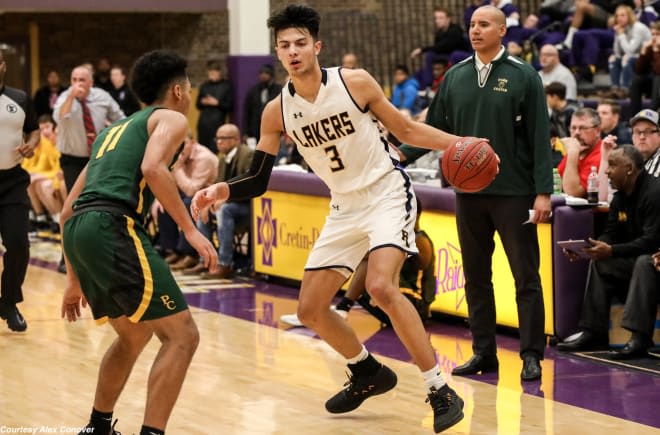 No, but the allegations levied against Kansas could definitely deter Dawson Garcia from looking further into KU as a potential college landing spot. Isaiah Todd has spent a lot of time at North Carolina but where the two stand is up in the air while Michigan is a sneaky dark horse. Garcia is in no rush to make a college decision. He just finalized his school list last week to a group consisting of Arizona, Indiana, Kansas, Marquette, Missouri, Minnesota and North Carolina.
Garcia has not planned to sign early, but recently there have been rumblings that he could be setting visits and moving up his timetable for a decision which would limit the time to make up ground with the top-35 forward. Much of the talk has surrounded Marquette of late, but if they have a lead it doesn't sound insurmountable. Getting Garcia onto its campus is a priority for Archie Miller if Indiana wants any chance of landing the talented power forward.

Henry Coleman is down to a final five publicly that includes Duke, Michigan, NC State, Ohio State and Virginia Tech but, really, this is a battle between the Blue Devils and the Hokies. He visited Durham to begin the month and after visiting Blacksburg last weekend, Coleman immediately tweeted out his intentions of committing on Friday, Sept. 27.
As of now, my money is on Duke. No one has recruited Coleman harder or longer than Virginia Tech, despite the coaching change this past spring, but turning down Coach K rarely ever happens, especially if it is for a program that is not perceived as a blue blood. Virginia Tech does offer the family ties that Duke does not as Coleman's father graduated from the school. However, he might be intrigued by the cache of the blue blood compared to the in-state program, which would give Duke four top-50 commitments this fall.
USC finished with a top-five recruiting class last year and believe it or not, the Trojans have just as good of a chance to finish with a comparable class again. Yes, a lot would have to fall in line for the Trojans, but they do currently possess the commitment of the nation's best senior, Evan Mobley, which might be an enticing dimension for other elite prospects to join him.
If things ended right now, I believe Ziaire Williams would commit to USC. Now, much will change over the next few months with Duke and North Carolina among the east coast elite also involved. However, I fail to see him leaving the west coast, which might only strengthen the Trojans' chances with him.
The Pac-12 power also hosted Jalen Green earlier this month and are a legitimate suitor for him. Jaylen Clark is not far from his decision while Tari Eason, Mwani Wilkinson and Bradley Ezewiro are three others to watch, especially Eason.
At worst, USC enrolls Mobley and a few complementary pieces; at best, Green and Williams join Mobley and give the Trojans one of the best classes in America.