Wednesday Leftovers: Dishing up the latest on four prospects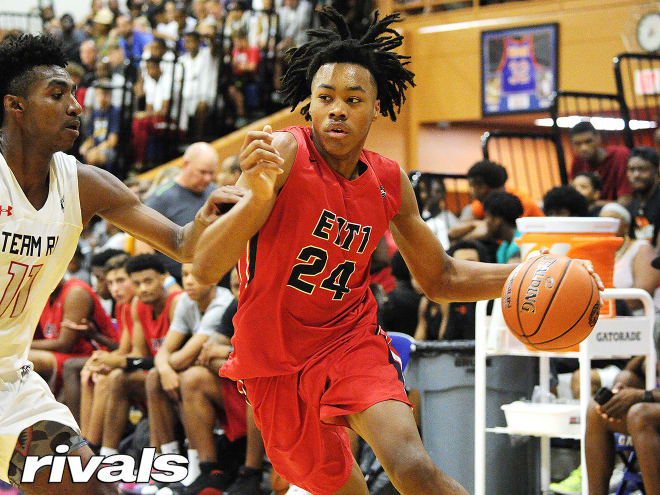 Nothing new with Dereon Seabron. The three-star guard emerged at the National Prep Showcase last month, but he had already accrued some meaningful scholarship offers, which now include East Carolina, Georgia, Minnesota, Oklahoma State, Providence and VCU. ECU, Minnesota and VCU already hosted the Virginia native for an official visit earlier this fall, and Seabron's latest trip took him to Providence.

From here, I would not be surprised to see his stock really take off. There are not many available in the mold of Seabron, 6-foot-5 playmakers who can defend three positions and make others better. The 2019 class is pretty bare following the Early Signing Period, and his recruitment is due to expand before it diminishes.
Ethan Morton had one busy fall, as he visited close to 10 colleges from East to West. Morton is one of the more talented, skilled and recruited guard prospects along the East Coast out of the junior ranks. When you throw in his high-level grades it is easy to see why so many have placed a heavy value upon him.

Morton has put things on the back-burner, as his junior season just kicked off. Ohio State's Chris Holtmann was in attendance, as were assistants from Pitt and Purdue. Those three are among the small group that should be seen as top contenders for his commitment. Throw in Indiana, too, and Michigan could always remain a threat despite the Wolverines taking the early commitment of four-star junior Zeb Jackson.

A commitment is not expected any time soon but, I would expect him to take a few more visits once his season wraps up. There is definitely a heavy Big Ten flavor to his recruitment, along with the local Pittsburgh program.
They do. While I cannot say that Florida is the team to beat for five-star Scottie Barnes, I do believe that it is among the few that sit at the top of his list. He has already taken official visits to Florida State and Oregon this fall, and the Ducks may be the dark horse in his recruitment. Oregon was his favorite school growing up, and while prospects often outgrow the dream school scenario, I do believe Oregon will be in it until the very end.

However, Barnes has really not given much thought regarding his recruitment. He is more of a throwback type of kid that just wants to ball. Expect things to pick up steam once his junior season completes, as Kentucky has already offered, and more blueblood programs are likely to show interest. Regardless, Florida has done magnificent work with top in-state prospects, and Barnes could be the next in line.
Nothing really earth-shattering with Terrence Shannon Jr. The top-50 wing is one of the top available seniors this winter, but he has not given his recruitment much thought lately.
"I haven't really been paying much attention to it," he said. "I have just been trying to get back healthy."
That can and will change in the months ahead as there is a major need for a wing who can defend different spots, is a highly active defender and is getting better by the passing week. He made a one-week commitment to DePaul this fall before backing off of his verbal pledge as he sits on a final six of DePaul, Florida State, Georgetown, Illinois, Texas Tech and UNC. All have offered except the Tar Heels, but Shannon could be a part of the minority that actually commits to the same program twice, as the Blue Demons remain a heavy, heavy factor.