Walker creating some high-major buzz as travel season approaches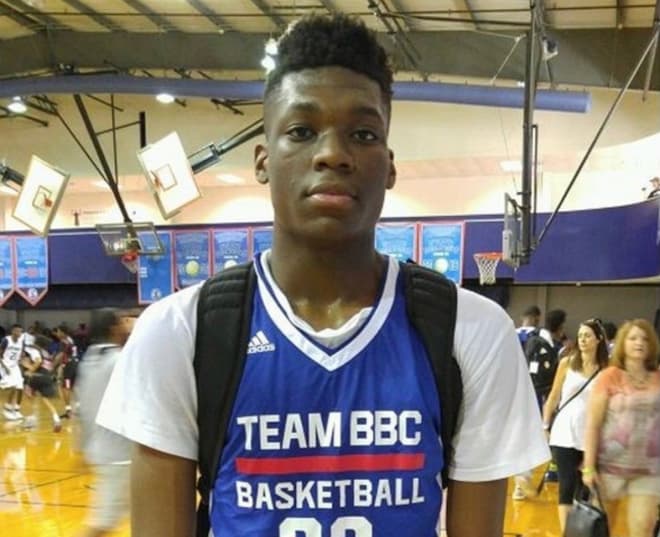 Anthony Walker is a prospect in the 2019 class out of Maryland who is starting to generate some high-major buzz this season. The 6-foot-8, 220-pound power forward has helped lead Perry Hall (Md.) to the state semifinals this weekend and has averaged 12.6 points, 6 rebounds and 2 blocks along the way.
Kansas is the most recent school to reach out to Walker. He's also been in contact with Oklahoma State, Arizona State, UMass, UConn, Illinois, Butler and Seton Hall in the past couple months. Four scholarship offers are in and they come from Buffalo, VCU, St. Bonaventure and Drexel.
IN HIS OWN WORDS
Walker spoke on his interest in some of the schools recruiting him.
Kansas: "They called me and said they were interested. I'm just a huge fan of Kansas actually. I like their offense. I feel like I fit well in their offense and their coach is hard-nosed."
VCU: "They are good with bigs, so they can probably help me with skill work and help me play my position a little better."
Oklahoma State: "They have a fast offense. They play really good defense and that's something I need to get better at, so it could be a good fit for me."
Arizona State: "I don't know much about them, but I know they play really good competition, and that's what I want to do. I want to play the best. Distance doesn't matter. It's wherever I fit best."
UConn: "Hopefully UConn becomes more than interest. I'd really like an offer from them. They are really good at sending players to the NBA and that's where I want to go."
RIVALS REACTION
Much of how Walker's recruitment will play out depends on how well he plays in the upcoming travel season with Team BBC on the Adidas circuit. His play during high school season has generated interest from top programs all over the country, but how he fares over the next few months will determine if that interest turns into offers from the high-majors involved. Kansas definitely appears to be a school he likes a lot and UConn would be another. Those are the two schools to watch if they decide to offer.