USA BBALL: Isaiah Todd may be the best prospect in 2020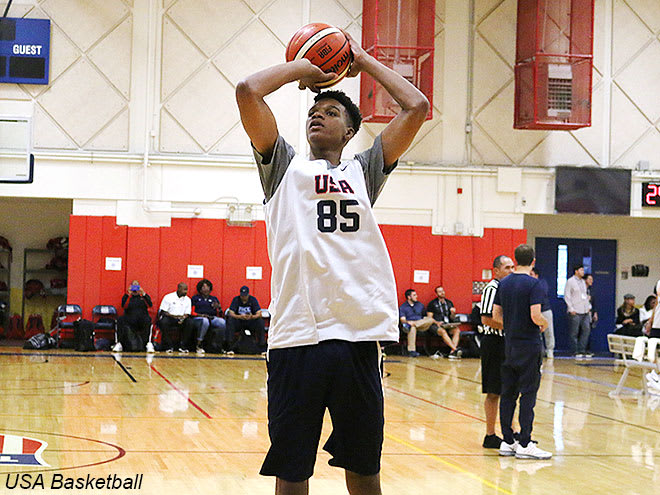 COLORADO SPRINGS – Forward Isaiah Todd only cares what one person thinks about whether or not he is the best player in the 2020 class.
"I don't really care what anybody else thinks about who No. 1 is," Todd told Rivals.com during his time at the USA Basketball 16U tryouts. "It matters that I think it and that I use it to play hard. I have the skillset and size."
A capable shooter with range, a fluid athlete and skilled ball-handler, Todd believes that to be the best you have to carry yourself with confidence.
And he's not lacking in that department.
Todd's first offer came from Hampton, then James Madison followed shortly and later Wake Forest, Virginia Tech, Virginia, Penn State, UCF, Maryland, Kansas and Miami, among others, have offered.
Given that coaches can't even contact him directly yet, Todd hasn't been able to form many relationships with the programs that are recruiting him.
"I actually have a pretty good relationship with James Madison; their coaches are cool," Todd said. "I'm cool with Tony Bennett at Virginia, too. I don't really have any favorite schools or anything like that. I'm just barely getting to know anybody."
Duke and Kentucky have also expressed recent interest and visits could be coming.
"Duke and Kentucky have called my coaches and I think I'm going to visit them," he said. "I don't have the exact dates yet, but sometime this summer."
For now, Todd is focused on making the USA Basketball 16U team.
"I think it's important to try and make this team," he said. "The best players play for USA Basketball."