USA Basketball: What we learned
COLORADO SPRINGS, Colo. -- Like it does every year, the USA Basketball fall minicamp ushered in the winter travel season with an event filled with high school's current stars and stars-to-be. Here's what we learned during our trip to the United States Olympic Training Center.
RELATED: Five-star Carter discusses Duke, Harvard | Five-stars dominate Sunday play
PACKAGE DEAL LOOKS LIKELY FOR DUKE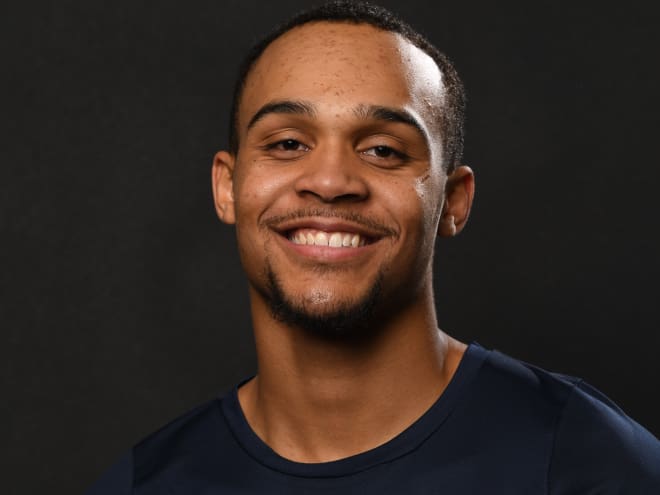 Entering the weekend, one of the questions that we wanted answered was whether or not Duke could pull off the package deal of five-star big man Wendell Carter and five-star shooting guard Gary Trent, who rank No. 5 and No. 13 in the class of 2017.

After spending time visiting with each of Carter and Trent and talking to different sources in the building, the Blue Devils look like they are going to get things done.
Both Carter and Trent acknowledged that playing with the other in college would be desirable and they'll both be on campus for official visits in a week and a half.

Of course, there is always the chance that another school could upset the apple cart. Harvard does appear to be a legitimate contender for Carter and he still plans to take visits to Georgia and Georgia Tech after seeing Durham. As for Trent, he's already been to UCLA and the plan is for him to visit Michigan State a week after he sees Duke.

COLLEGE STILL THE PREFERRED ROUTE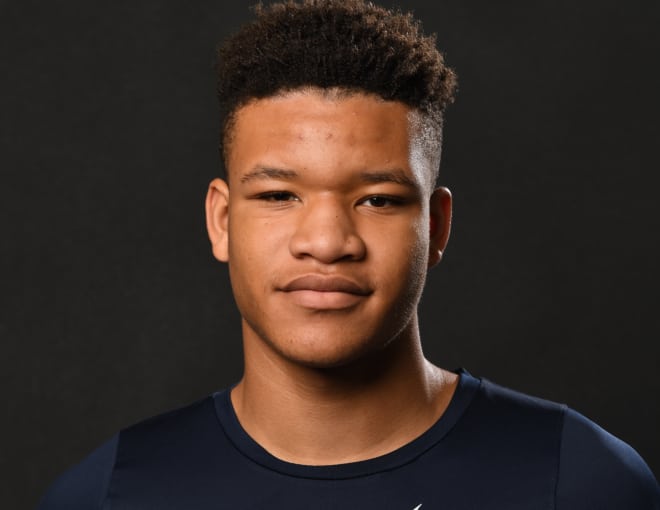 With class of 2016 five-star Terrance Ferguson now a few games into his rookie season in Australia and 2016 five-star big man Thon Maker playing his rookie season for the Milwaukee Bucks after being taken in the NBA draft lottery, we wondered how closely the current senior class was watching.
We asked nine of the 15 seniors in attendance if they would consider either playing overseas or taking a prep season to prepare for the NBA Draft over attending college. All nine said that college is preferable.
Of those nine, seven said that they would be approaching college with the expectation that they can be a one-and-done type player. Those in that mindset all said that discussing the idea of college as a one year layover between high school and the NBA has been a big part of conversations with potential college coaches.

After watching these players over the weekend and the past few years, the players in attendance who we consider to be the most likely to be able to pull off being one-and-done are Michael Porter, Trevon Duval and Wendell Carter. In fact, those three look to be locks.
Maybe big seasons from Ferguson and Maker could start changing some minds when it comes to college alternatives, but college -- even if only for a year -- still looks to be the preferred route to the NBA for today's best players.
The No. 8 ranked player in the class and somebody with a legitimate chance to end up in that one-and-done category, forward Kevin Knox was very honest about his goal to be a one-and-done player.

"That's my goal and that's what I set my goal as when I got into high school," said Knox. "I want to be a one-and-done. I've been working every year and I won't stop working. I'm going to keep getting better because that's what I want to do, be one-and-done. That's my goal and I hope I can get there."

PORTER WILL CONTEND FOR TOP SPOT, DUVAL STILL TOPS AT THE POINT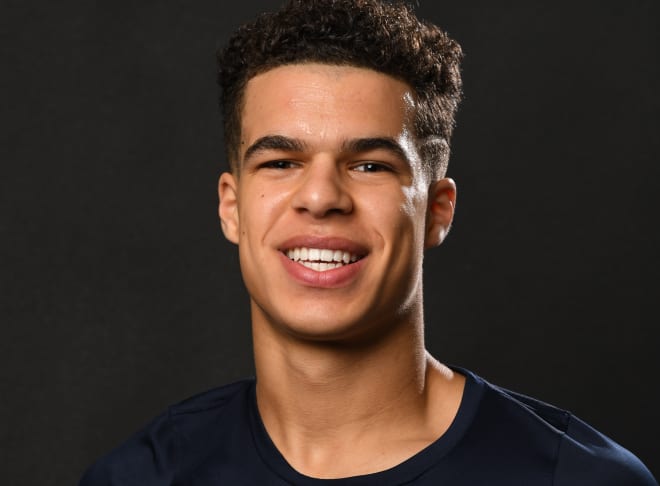 Before the weekend started we wondered if 2017's No. 2 player Michael Porter could give No. 1 DeAndre Ayton a true fight for the top spot in the class and how the battle of the top five uncommitted point guards would shake out.

Based on play in Colorado Springs, the answer to the first question is a resounding yes and the answer to the second one is that Trevon Duval defended his title as the best point guard in the senior class.

Porter looks to have grown since the summer and is now in the 6-foot-9 territory and he's added strength. That's all good, but what was most noticeable is that for a guy whose calling card is his overall skill level, Porter looks to have taken big steps forward with his skill.
He looked more confident than ever stripping the nets from the three-point line, he's improved his ball handling and he was looking to attack the rim more than ever. His stay at Washington is looking like it will be a short one and as far as we are concerned Porter and Ayton are now in a dead heat for the No. 1 spot in 2017.
Playing his senior season at Bradenton (Fla.) IMG, Duval is another who looks like he will have a pretty short stay in college. Playing against the other top undecided point guards in the class of 2017 like Collin Sexton, Trae Young, Quade Green and Matt Coleman, Duval once again established that he is ahead of the pack.
Duval proved to be the toughest to keep out of the lane, he played inspired defense and he was more vocal than we've ever seen him. Duval has always been more of a quiet assassin type, but in Colorado Springs he was really speaking up to his teammates while doing plenty of jawing with opponents during a fantastic weekend.

POTENTIAL HOOPS SUMMIT ROSTER DILEMMA
It's not a hard and fast rule that seniors must attend the fall minicamp in order to make the Hoop Summit team in the spring, however the minicamp has always played a big role in picking the 12-man USA squad.
With that in mind, there were two very notable scratches from the camp as 2017's No. 4 player Mohamed Bamba and No. 10 player Hamidou Diallo both withdrew days before the start of camp. Sources told Rivals.com that Bamba elected to stay home to focus on prepping for the ACT later this month while Diallo -- who ended up visiting Arizona State unofficially over the weekend -- told Rivals.com that he decided to skip due to a minor injury.
Will the selection committee for USA Basketball move forward without these two? Or, will their past service with a championship-winning 18U squad during the summer be enough for them to remain in contention?
It's very easy to argue that they are both top 10 players and that Bamba's shot-blocking and Diallo's explosive wing athleticism are needed next spring. However, if push comes to shove, nobody would blame USA Basketball for choosing to pick from the players that did attend minicamp.

TODD LEADS WAY FOR POTENTIAL 16U TEAM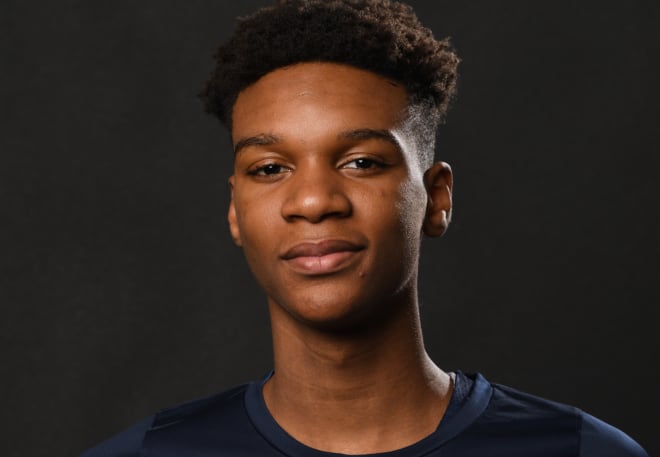 The fall session of USA Basketball isn't all about the seniors and the Hoop Summit game. In fact, it's probably more important for developing the 16U and 17U national teams, depending on the year. The summer of 2017 is a 16U cycle, meaning that players cannot turn 16 before January 1, 2017 in order to have eligibility.
What makes the camp so important, then, is that it is the introduction to USA Basketball for 14- and 15-year-old high school freshmen and sophomores who have likely never competed at such an intense level.
On Wednesday, we will reveal the 12 players we would choose if the team were to be picked right now. Before that, though, we wanted to point out 2020's Isaiah Todd as the player that we walked away most impressed with as a prospect.
The freshman from Richmond, Va., has a very impressive combination of 6-foot-9 size, athleticism and upside that gives him a chance to be an elite recruit at the highest of levels. Then again, he's only 14 years old, so we don't want to go overboard with expectations or proclamations about how good he could be.
Just know this -- there can't be many better overall prospects in the freshman class and we're not surprised that he's already earned 10 scholarship offers.