USA Basketball: Medal Round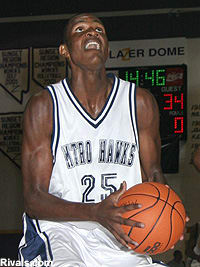 Hopson, who improved his stock more than any prospect at the event, scored 35 points in the game to match Ebanks. Scoring on three-pointers and a plethora of floaters, Hopson went 15-24 from the field and grabbed seven rebounds.
Holiday, who led the event in assists per game, dished out seven assists to just one turnover. A player who is strong in every aspect of the game, Holiday also blocked three shots, grabbed six rebounds and scored 19 points on 9-18 shooting.
In a rematch of the exciting preliminary game, the White squad, led by Monroe and Evans couldn't duplicate a come from behind win like the did in the preliminary game.
[rl]