UK moves to No. 1 in team rankings
Kentucky isn't the only SEC school that recruited well this year. Five SEC schools are in the national rankings, placing the conference in a tie with the ACC with the most schools represented in the rankings. The ACC, however, has three of its schools ranked in the top 10; Kentucky and Tennessee are the SEC programs in the top 10.
The Big 12 and Big East have four schools apiece in the rankings. The Big Ten and the Pac-10 have three representatives each. Memphis represents Conference USA with the No. 2 recruiting class in the country.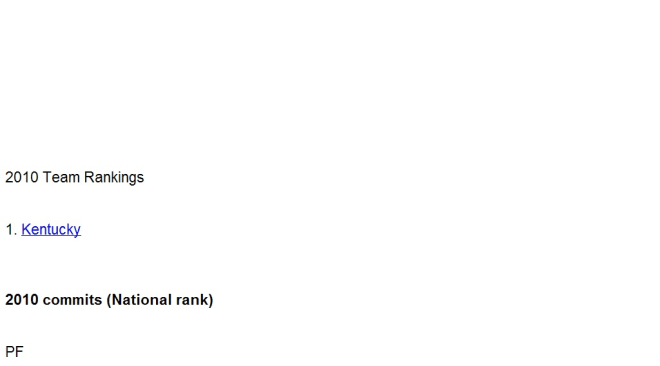 [rl]