Two stand out for unsigned senior Jordan Goldwire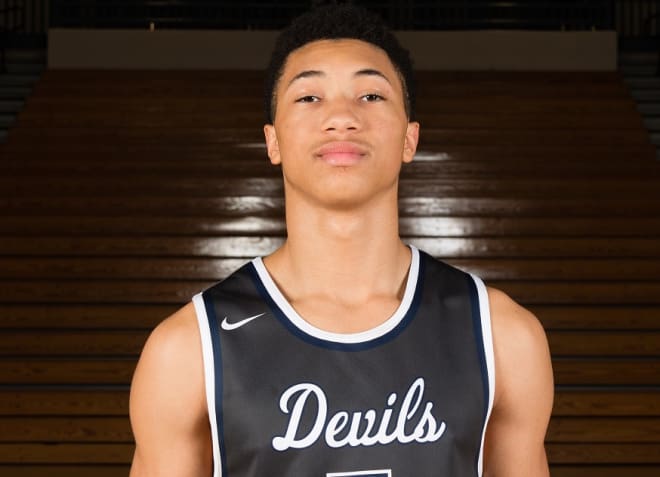 Jordan Goldwire has been an important piece to the success of Norcross (Ga.) this season. Playing alongside Georgia signee Rayshaun Hammonds, Louisville signee Lance Thomas and a few other Division I-caliber prospects, Goldwire often gets overlooked but he's done a terrific job of keeping everybody involved while he also does his own scoring.
The unsigned senior guard, who is averaging 12 points and five assists per game this season, played a nearly flawless game on Wednesday night to help Norcross knock off fellow Georgia powerhouse Pebblebrook, led by five-star Alabama signee Collin Sexton, in a rout. Goldwire's play this season has helped his recruitment take off as programs like Providence, Tulane, UNLV, Hofstra and Mercer are now coming at him hard.
IN HIS OWN WORDS
Goldwire discusses what he likes about the schools involved with him right now.
Providence: "I haven't really seen them much this year, but I watched them a lot last year when they had Kris Dunn. I like their head coach a lot."
Tulane: "Coach (Mike) Dunleavy, I like him a lot. They were at the game the other night. They've done a good job recruiting me. I like where I'm at with them."
UNLV: "They are obviously a little bit down right now, but I like the coaching staff a lot. I like Coach (Andre) Lafleur and Coach (Marvin) Menzies too. They are trying to bring in a really good class."
Hofstra: "Coach Speedy Claxton, he's been recruiting me really hard. We have a really good relationship. The head coach has come down here too and I like him. They give me a lot of attention and make me feel really wanted."
Mercer: "I like how much attention they give me. They come to my practices and Coach (Bob) Hoffman has come to a couple games. I like him a lot too."
WHAT'S NEXT?
Goldwire is most concerned with helping Norcross win another state championship in Georgia's highest classification right now. The team plays in the Final 4 on Saturday and would play for the championship the following Saturday at McCamish Pavilion on Georgia Tech's campus. After that, he'll start looking more at the recruiting process. He definitely wants to visit Hofstra and UNLV.
RIVALS' REACTION
Goldwire admitted UNLV and Hofstra have the edge right now in his recruitment as his final season comes to an end. He wants to visit both schools and could make a decision shortly after that. His relationships with each coaching staff is the driving force behind his interest in those two schools.