Twitter Tuesday: North Carolina, Auburn, Oklahoma State, Illinois
Is it possible Roy Williams has five five star commitments in 2020?

— Beer Can in Turn 4 (@BeerCanInTurn4) June 30, 2019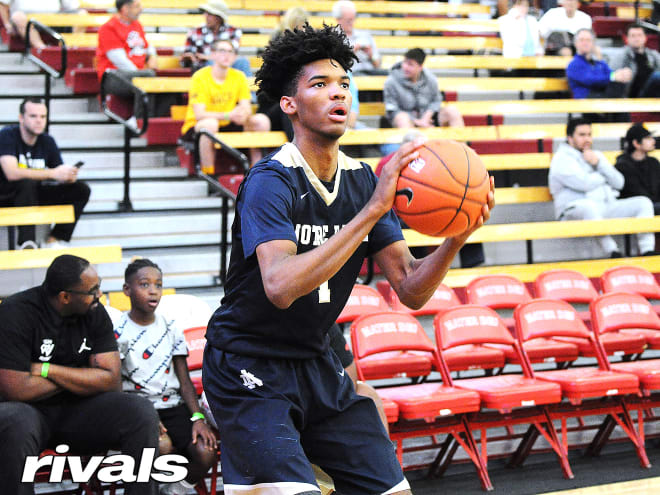 I don't think that North Carolina cashes in to that extent in 2020 class, but the Tar Heels sure are on the verge of a tremendous recruiting run and could realistically secure three five-star commitments during this recruiting cycle.
They already hold the commitment of five-star center Day'Ron Sharpe and have also just offered Hunter Dickinson, who is on the cusp of a five-star rating himself. While most programs would have trouble pairing the duo together in the same class, North Carolina's dual big men lineups make the program a legit threat for Dickinson. The same could also be said for Walker Kessler, who could visit the program in the coming months.
The Tar Heels are going to strike on the wings. Ziaire Williams is the likeliest, but they are not too far off with Greg Brown, either. Isaiah Todd, Dawson Garcia and Earl Timberlake are three other North Carolina targets, as is Puff Johnson, the younger brother of Cam Johnson.
Caleb Love, Bryce Thompson and Jaden Springer hold North Carolina offers and likely, one of the three will end up in Chapel Hill.
The most realistic best-case scenario that I can see would be Williams and Thompson joining Sharpe at Carolina next year, along with a group of others including Johnson and/or Timberlake. If things do pan out that way, the Tar Heels would more than likely own the best class in 2020.
Will Auburn have room for BJ Boston if Jayden Stone commits soon like expected?

— Gene Loblaw (@GeneLoblaw) June 30, 2019
First and foremost, you find room for a prospect such as B.J. Boston, even if the scholarship math is fuzzy or the backcourt is already crowded.
Jayden Stone, a four-star guard in the 2020 class, has been a busy man of late as Baylor, Michigan State and many others have kept close tabs on his recruitment. However, Auburn is in the best spot for him right now and, while he would check a number of backcourt boxes for the Tigers, Boston brings a different level of star-power to the floor.
A five-star, top-10 prospect in the 2020 class, Boston's recruitment is focused on Auburn, Duke, Florida and Kentucky. While the Tigers would love to have him, they are playing catch up. Kentucky has gained most of the pub of late and for good reason. John Calipari has taken it upon himself to personally recruit ad also prioritize Boston. Boston is not near to making a commitment, which helps the others in contention.
Who is the next commit to Oklahoma State for the 2020 class?

— Johnny Ray Jr. (@jray_jr0128) June 30, 2019
Oklahoma State fans probably want the answer to be Cade Cunningham, and it sure could be, but I don't see the five-star ending his recruitment anytime soon. If you missed it, last week, Cowboys head coach Mike Boynton named Cannen Cunningham, Cade's older brother, an assistant on his staff. While many assume that a commitment will follow, I believe Cade when he told Rivals.com last week that he is in no rush to come to a decision and that he is still relatively open with his recruitment.
If not Cunningham, my best guess would be Jaylin Williams. The four-star center has already taken an official visit to Stillwater earlier this month and was expected to unofficially visit Oklahoma State again last week until it was nixed at the last moment due to family commitments. While I do not see Williams committing before the July evaluation periods begin, the Pokes are in a great spot.
Does Illinois land Adam Miller or DJ Steward? Or both? Illinois is always in the hunt but does it translate to a good 2020 class?

— Eat My Shorts Sports (@EatMyShrtsSprts) July 1, 2019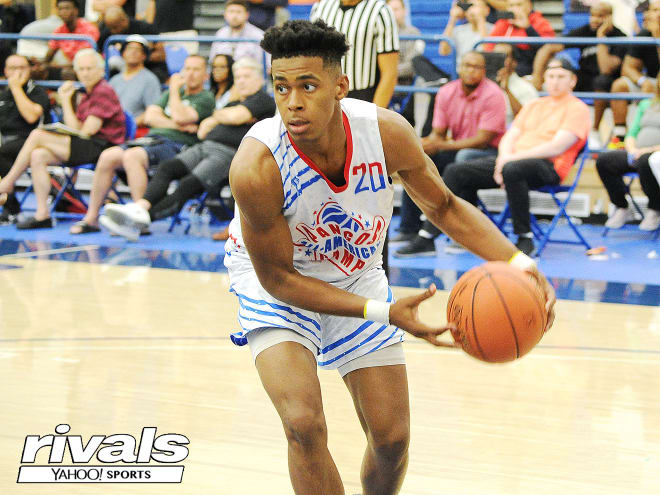 The Illini are in a great spot with Adam Miller and D.J. Steward, but I would be surprised if they land both. Of the two, Miller is probably be their best bet. Steward is not a pipe dream, though, and his visit to campus went well last week. Neither of their commitments will be earned easily, which is the norm for any top-50 prospect, but I do see the Illini landing one of the two this fall.
Speaking more on Illinois' 2020 class as a whole, questions remain as to where else the program might strike this fall. While I do think the Illini will land either Steward or Miller, they aren't out in front for many of their other targets outside of maybe Ryan Kalkbrenner. They could fall on their faces or really hit it off as they have placed a good amount of attention with Marcus Watson, Andre Curbelo and Cliff Omoruyi. A Miller and Kalkbrenner grouping along with a Watson or Curbelo class would suffice, but the Illini could also land a big one in Miller and miss on everyone else, similar to what happened last year.