Twitter Tuesday: Kentucky, Louisville, Vols, Hoosiers, more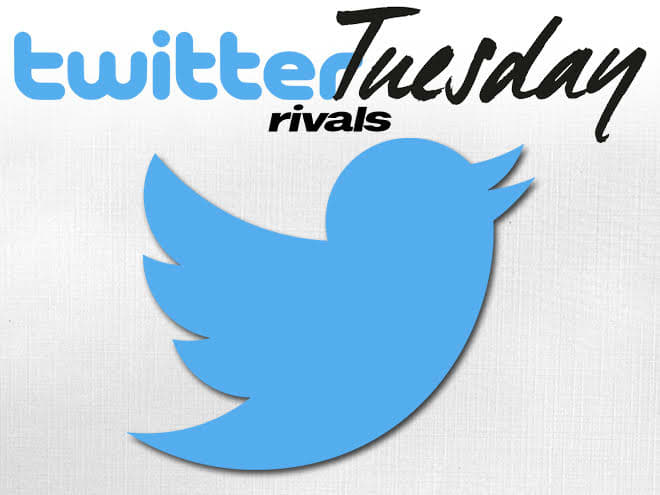 Another round of #TwitterTuesday is on the docket with a plethora of questions related to some of the top high school talent and their eventual landing spot. This week, we examine Kentucky's needs this fall, Tennessee's elite recruiting class, when Louisville might strike, the latest with Cam Hayes, and how Indiana can squelch its lead guard need.
STARTING FIVE: Big-timers near decisions

*****
Kentucky desperately needs a lead guard in the mold of an Ashton Hagans-type that can run John Calipari's offense next year. Hagans will likely be gone and if Terrence Clarke does commit to UK on Saturday, to go along with the services of BJ Boston on the perimeter, I just don't see how Josh Christopher or Jalen Green could work with the two five-star prospects, that is if Clarke does reclassify. The primary issue is, outside of Sharife Cooper, who is an Auburn lean, and Cade Cunningham, which might be difficult, there is really no one else available in the 2020 class that would fill such a role at a high level.
Therefore, Calipari could look to the grad-transfer realm this spring, or he could attempt to reclassify Devin Askew. The top-10 junior just visited Louisville last weekend and I would expect for him to see Kentucky later on this year. Whether he does reclassify into the 2020 class remains to be seen, but the Wildcats have placed a priority on Askew for all of the reasons that I just laid out. Defeating Arizona, Gonzaga, Louisville, Oregon and Villanova will not be easy.
In the frontcourt, Kentucky just hosted Isaiah Jackson for an official visit and left Lexington with a UK offer, while Lance Ware will take a visit there later this fall. Cliff Omoruyi is one to watch, just as Dawson Garcia, Greg Brown and Isaiah Todd are.
*****
I can't speak on the all-time history of Tennessee recruiting, but it does look to be one of the best the program has ever accomplished during the Rivals.com.
The Vols already sit with the commitments from five-star wing Keon Johnson and four-star forward Corey Walker, but more could be on the way. I don't see them landing PJ Hall, though they do remain in contention. it is with Jaden Springer where they could strike next. We broke the news over the weekend that he cancelled his visits to Florida and North Carolina, and while Memphis and Michigan remain in contention, the Vols sit in a great spot.

Three top-35 prospects committed before October is definitely attainable. With the Vols continuing to track big men Bradley Ezewiro and Dylan Cardwell, coach Rick Barnes is showing that not only can he develop talent and work the X's and O's portion of things, but also win on the recruiting front.
*****
I would expect Louisville to get on the board sometime soon with Deivon Smith being the likeliest. The top-50 guard just visited over the weekend and since he has no others scheduled, chances look good for Louisville's sake.
Where they go from there is the question. They need another guard, which is why they will host DJ Steward and Caleb Love on the final weekend of September. Either would do in erasing the Cardinals' backcourt needs. That is also why they continue to prioritize Askew, a top-10 junior that could reclassify into the 2020 class.
Josh Hall visited Louisville two weeks ago but will not sign until the spring. Hunter Dickinson visited earlier in the year but it seems like he could be looking at other suitors. The Cardinals do have a chance with Jaemyn Brakefield, but he won't decide until later in the year, while Isaiah Jackson is more of a battle among Alabama, Kentucky and Syracuse. However, junior college standout Jayden Scrubb is a potential wing commitment and if he does pass on the NBA next fall, Louisville is a potential destination.
*****
NC State. Cam Hayes and his family were wowed by his visit over the weekend and it would seem the Wolfpack are the team to beat. Whether they land the premier playmaker remains to be seen, but they are in a fantastic spot for him.
North Carolina has shown heavy interest in Hayes up until this point but has yet to offer him. Who has offered are Louisville, Maryland and Tennessee, three programs that are expected to host Hayes in the coming weeks.
*****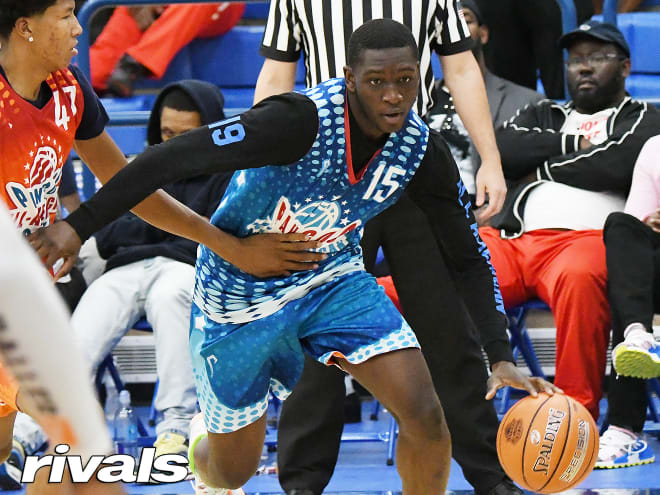 Unfortunately, for Indiana fans, I don't see Caleb Love or RJ Davis selecting the Hoosiers. Love will visit this weekend, but they are in catch-up mode. He would find a great spot alongside the talented wings they have accrued in the 2020 class, but defeating his four other finalists may prove to be too difficult.

The same could be said for Davis. The shot-making guard has some Yogi Ferrell to his game and IU would love to strike with such a prospect, but Georgetown, Marquette, North Carolina and Pitt are the four to beat.
One name to watch is Hassan Diarra. The four-star guard has become a heavily coveted prospect in recent months, and would be the exact playmaker that Archie Miller wants. Of the three, Diallo is the likeliest.