Twitter Tuesday: Kentucky, Indiana, Guy Fieri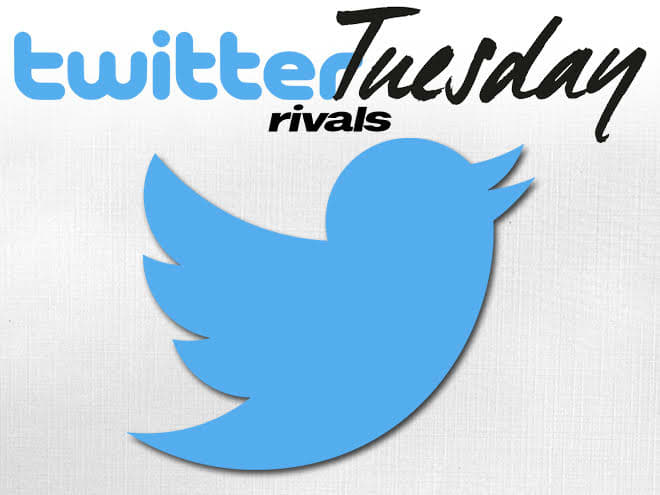 This week in Twitter Tuesday, Rivals national analyst Rob Cassidy dives into Indiana's pursuit of frontcourt players, Kentucky's chances of landing two hyper-elite 2024 prospects and the generational transcendence of Guy Fieri.
As of now, Somto Cyril seems pretty interested in the idea of staying pro, but there's still a long way to go and the talented big man intentionally kept his college options open by accepting a scholarship deal in lieu of a professional contract with Overtime Elite. He's already taken an official to Cincinnati, and the Bearcats are worth keeping an eye on in the coming months. Programs such as Georgetown, Indiana, Kansas, Tennessee and Michigan are also involved to differing extents. Kentucky has also been kicking the tires but it's too early to tell how serious things between Cyril and the Wildcats will get.
As for the other part of the question, I'll try to keep it short. I, along with most other people, love Kentucky's chances with Ian Jackson as things stand. I think Tre Johnson will be a little trickier for the Wildcats, as landing two off-ball guards that thrive on scoring in the same class is a tall order even for John Calipari. Plus, extracting Johnson from the state of Texas won't be easy with both Texas and Baylor making the five-star a priority.
Landing both players certainly is possible, but I'd put the odds on it slightly below 50 percent based on nothing but my gut and how things seem to be shaping up.
*****
I had to click this person's profile to figure out who "we" is, and after wading through some … uhh … other tweets … I'm left with the assumption that "we" means "Kentucky" in this case. Look, it's difficult to rule John Calipari out of any recruitment he decides he wants to be a part of. That said, Ronald Holland choosing Kentucky would be a shock. Texas and Arkansas seem to be the main players, with UCLA running in third.
I'm not going to say "no chance" because it's recruiting and I know better, but I wouldn't get your hopes up, Herbert. Sorry I don't have better news for you.
*****
I can't speak for Travis, but I'm doing really well. Thanks for asking. I saw a lot of Guy Fieri costumes over Halloween weekend and even encountered a "Girl Fieri." I'm absolutely thrilled that America's youth is engaging with Fieri content to this extent. What a positive sign for the futures of both Flavortown and the United States as a whole.
Hope you are well, too
*****
This is a tricky one because nobody seems to be on the brink of a commitment to Indiana at the moment. One thing about me, however, is that I'll always take the easy way out. So allow me to basically ignore your questions and name some guys I like IU's chances with as things stand without suggesting they may be on the verge of picking IU.
Indiana is without a frontcourt commitment for 2023 and may work the transfer market in that regard, but could also try to add a big late in the cycle or even attempt to get a reclassification from a 2024 target such as Somoto Cyril, with whom IU is involved. Montverde Academy forward Derik Queen (2024) is also worth monitoring, as his high school teammates Malik Reneau and Jalen Hood-Schifino signed with the Hoosiers last cycle. Maryland may look like the leader for now, but Queen has visited Indiana already and has been the subject of some muted reclassification rumors from time to time.
Class of 2024 power forward William Jobe is probably not a reclassification possibility, but is worth watching down the road, as the 6-foot-9 junior grew up a Hoosiers fan and has already been on campus in Bloomington..