Twitter Tuesday: Josh Green, Florida, under-the-radar classes
The spring travel ball season is now behind us and by the time the July evaluation periods begin, a slew of highly rated prospects will be off the board. In this week's #TwitterTuesday, we answer your questions pertaining to the recruitment of Joseph Girard and Josh Green, whose 2018 classes may have flown under the radar, and what Florida might do for its wing needs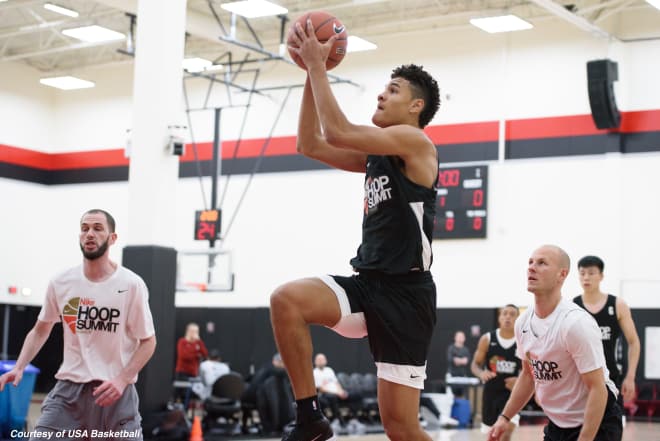 Josh Green's recruitment has not been discussed as much as others, but that doesn't mean that interest in the Aussie guard is lacking. Kansas, Arizona, USC, UCLA, UNLV, Virginia, and Villanova have all offered, but Green is not close to a college commitment.
When it does come time to decide, Arizona should have a say as his family lives in Phoenix and the Wildcats have placed a heavy value on him. The same can be said for USC and UCLA, and Kansas could make a push in the weeks ahead. UNLV, where his brother Jay plays, could be a factor. Tony Bennett and his UVA staff have kept a closeful watch but after offering in April, Villanova has gained some traction with Green. Thanks to the Wildcats' recent success, especially with its guard play, Jay Wright's program could be the dark horse.
Others could definitely jump into the mix, but Kansas, Arizona, USC, UCLA, UNLV, Virginia and Villanova should be seen as the primary contenders for Green.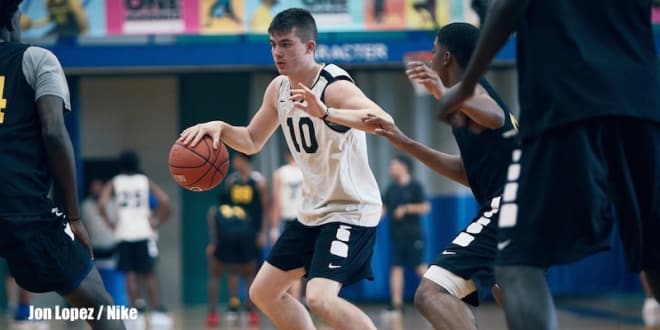 Joseph Girard already sits as the leading scorer in New York state history and has yet to begin his senior year. The prolific shooter has made great strides within his game of late, showing the ability to defend his position and also create for others. Girard holds offers from Duke, Syracuse, Michigan and Ohio State, with many other programs tracking his progress.
Many believed that Girard could make an early commitment but things seemed to have slowed down some with his recruitment. At this point, I expect him to cut his list by mid-June. The four programs already mentioned should have a good shot of making his final list.
Duke was thought to be a favorite for Girard after offering in the winter, but Michigan sits in a prime spot, too. Girard's father played for John Beilein at Le Moyne and the family is high on Michigan. The Buckeyes are doing their part to remain in the mix but the local Syracuse program should not be discounted as they could be the dark horse for the Rivals150 junior.
Other programs, including Notre Dame, Rutgers and Boston College, remain in contention as well. While pinpointing the single favorite is a bit difficult, I would be shocked if he does not end up at either Syracuse, Duke or Michigan.
Florida wants a point guard badly in the 2019 class, hence its continued pursuit of Tre Mann, the local top-40 junior guard. However, with KeVaughn Allen and Jalen Hudson set to graduate next spring, the wing position is important, too. Three names to keep tabs on there include Patrick Williams, Scottie Lewis and Christian Brown.
Williams, a 6-foot-7 wing that can play multiple positions, has not been all that open with his recruitment, but the Gators have done a phenomenal job of sneaking their way into the mix. NC State, Wake Forest, Virginia and Virginia Tech are the others to watch with Williams.
Lewis, a five-star wing out of New Jersey, would be the prized recruit for the Gators out of the 2019 class. Duke, Villanova, St. John's and Kentucky must be beat for his ultimate commitment, but Mike White's program is among the tops under consideration for the lethal athlete.
Brown, who recently cut his list to a final group of six, remains high on Florida. Clemson is the program to beat, but Florida has kept in touch with Brown, and if he decides to head out of state, Gainesville could be his final destination.
Outside of the trio of talented juniors, C.J. Walker, Seth Lundy and Marcus Watson are three others that the Gators could pursue further.

Stanford has continued to enroll high level prospects during Jerod Haase's tenure and its 2018 haul is more of the same. Cormac Ryan is the stud of the bunch, though Bryce Wills has the chance to develop into a multi-positional standout in Palo Alto. More of a long-term piece, Keenan Fitzmorris should be a solid piece once he adds the requisite size to bang down low and will be helped by blue-collared center Lukas Kisunas. Together, the four-man group should just add more to the Cardinal's chances of continual NCAA Tournament berths.

Georgia Tech adds top-50 guard Mike DeVoe, a type of talent that should immediately leave an imprint on the ACC program. Khalid Moore has major upside on the wing, as does Kristian Sjolund, an athletic forward from Norway that can shoot and defend different positions. Not a highly touted group, but a very sneaky three-man crop that should bolster Josh Pastner's unit from the outset.
Patrick Ewing has a four-man class that could be the reason behind the Hoyas' ascent back into the top half of the Big East. He found a good one in Josh LeBlanc, a do-it-all type that can really rebound the ball. Mac McClung comes to Georgetown with plenty of acclaim and playing alongside four-star playmaker James Akinjo should only help his cause. Face-up forward Grayson Carter adds versatility to the frontcourt thanks to the jumper that he wields out to the perimeter.