Twitter Thursday: Dylan Harper, Macaleab Rich, Mackenzie Mgbako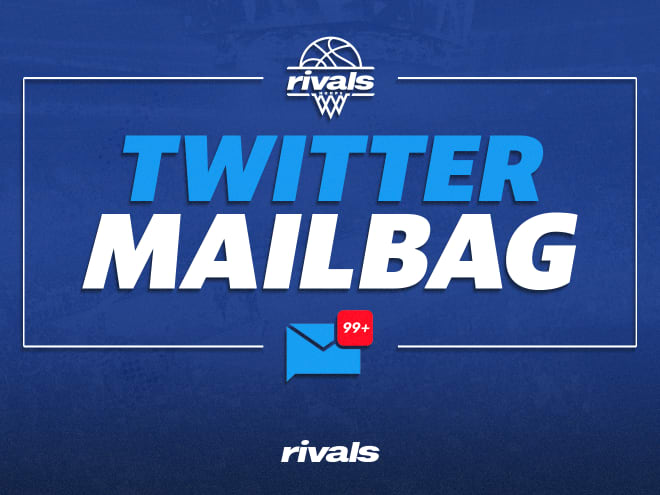 The Twitter mailbag returns this week, as national analyst Rob Cassidy dives into questions pertaining to a number of prospects and a number of college programs. Today, he offers predictions for a pair of five-stars and defends his ranking of a Kansas State-bound forward.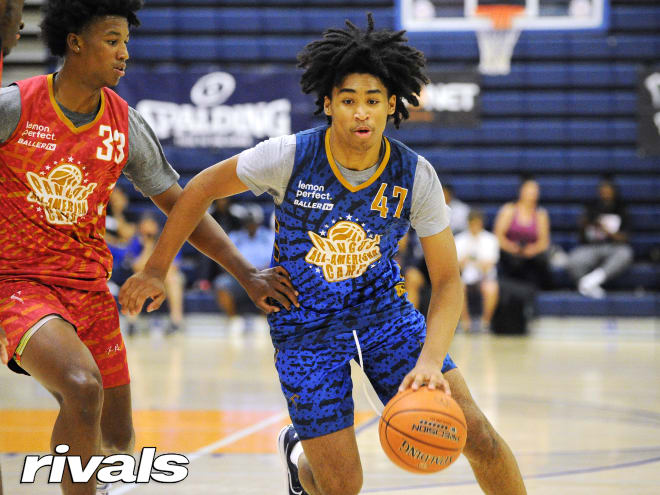 Saying this is a Duke-Rutgers battle isn't exactly new news. I think Indiana and Kansas could be real players as well, but each feels a bit less likely than the Blue Devils or Scarlet Knights. There's a lot of reason for me to think Rutgers is the current (ever so slight) leader, however. I've been told by people close to the situation that the Scarlet Knights are the team to beat if all things are equal.
In 2023 "if all things being equal" means, "can they figure out the NIL situation?"
It's disingenuous and insulting to fans to pretend money doesn't matter in modern recruiting, so I'm going to do that. Being honest makes the answer simple. I think Rutgers will ultimately land Dylan Harper if it can figure out how to stand toe to toe with some heavy hitters from an NIL standpoint. If not, things get more interesting. That's when a Duke, Indiana or even Kansas could slip in the door.
I'd feel cautiously optimistic if I were a Rutgers fan.
*****
As I've always said, I hate everyone on earth equally. As for Macaleab Rich's ranking, being the No. 141 player in the country is not some insult. Yes, he's a little lower on Rivals than he is in some other places but, hey, there's one place that doesn't have him ranked at all. I will get you the responsible party's phone number ASAP.
More seriously, we like Rich's upside but wonder how quickly his hyper-physical bully-ball approach to dominating the glass and scoring at the rim will translate from the high school scene to the Big 12 level, where he won't immediately be the most physically imposing guy on the court at all times. He's going to be a fine player. I have no doubt about that. There's a reason he's a Rivals150 prospect, after all.
That top-100 range is usually reserved for guys we feel are slam dunks to be impact players. As always, I've been wrong before. And if Rich is an All-Big 12 selection in his first two years in Manhattan, I'll own this ranking as a miss.
He's developing from a skill perspective and how good he gets as a ball-handler and jump shooter will determine his ceiling. He's got some work to do on both fronts, but the potential is certainly there. I understand why people would rank him higher.
And listen up. Nobody hates the Mets more than me right now. But remember the further behind the Braves they finish the more money they'll throw at Ohtani this offseason. Be careful what you wish for. There are better days (for me) ahead
*****
Mackenzie Mgbako will announce his decision on Friday, and I'm on record with a Kansas prediction. I'll stick with it.
Things on the visit went pretty well from what I'm told and the Jayhawks offer the same sort of exposure and chances to win at a high level as Duke, to which Mgbako originally committed. Add in the fact that Kansas seems to be armed with a massive pile of NIL money, and everything feels like it points to Lawrence.
That said, the people I've talked to won't go very far when discussing the situation saying only "Kansas is probably it." I'm fairly certain it's going to be KU at this point, but I'm not willing to make any crazy guarantees. Indiana is very much a player and should be seen as a real threat to pull an upset.