Top-ranked Green aiming to keep No. 1 ranking for 2020 class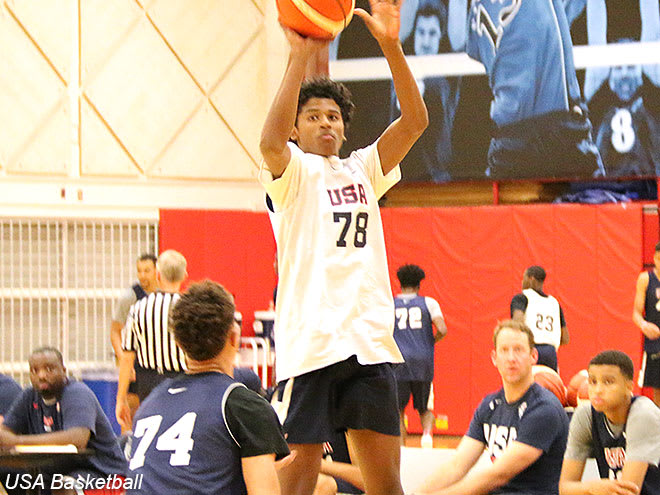 When Rivals released the first Top 50 2020 rankings last week, Jalen Green sat atop all others. While there will be some moving and shaking before the final rankings are released in three years, Green has displayed all of the physical tangibles, potential and two-way abilities that one looks for in an elite prospect.
"It means a lot (to be No. 1), it is a statement," Green said. "For a long time, I was at the bottom. Just all that hard work, it is starting to show. I am not going to stop or ever be satisfied."
Green spent the travel season with The Truth, a program sponsored by Paul Pierce, and was watched by reigning NBA MVP Russell Westbrook in July.
Entering his sophomore year, the top ranked scorer has not been short for scholarship offers from the elite. A high-flying athlete with an ever-improving scoring game and the abilities to take over a game at any moment, Green holds offers from Arizona, Villanova, UCLA, UConn, Oklahoma State and a slew of others.
"I have about 15 scholarship offers right now," Green said. "Arizona (stands out) They said that they wanted to establish a great relationship with me; that opened up a lot for me. Villanova, did too," Green said.
IN HIS OWN WORDS
The top ranked sophomore touched on a few of his scholarship offers.
Arizona: "That was definitely big me for me. For a long time, Arizona was a dream school, just like Kentucky, but when I got that offer, I was like, 'Wow, that really happened.'"
Villanova: "It is big getting that offer. Getting an offer from a school on the east coast just pushed my name out there more. The campus is really nice, too."
UCLA: "That was big, too. They have had Jaylen Hands and T.J. Leaf; those are big-time players from out here. So that is big."
WHAT'S NEXT
Green visited Villanova recently and no other visits are set for the foreseeable future. Green will head to Colorado Springs next month as he will compete in the 2017 USA Basketball Men's Junior National Team October Minicamp.
RIVALS REACTION
Green will have steep competition for the remainder of high school career in keeping his label as the best prospect in the 2020 class. However, the 6-foot-5 scoring guard has steadily progressed each step of the way and upon the proper strength developments, his game could real improve.
No school stands out at the moment, though it should be expected that the best programs on the west coast will do all that they can in keeping the talented Green close to home in college. It should be noted that Kentucky, a program well known now for pursuing and landing the best, kept a close eye on the top ranked sophomore in July and an offer within the next year would not surprise.