Top Performers: UA All America Camp Wednesday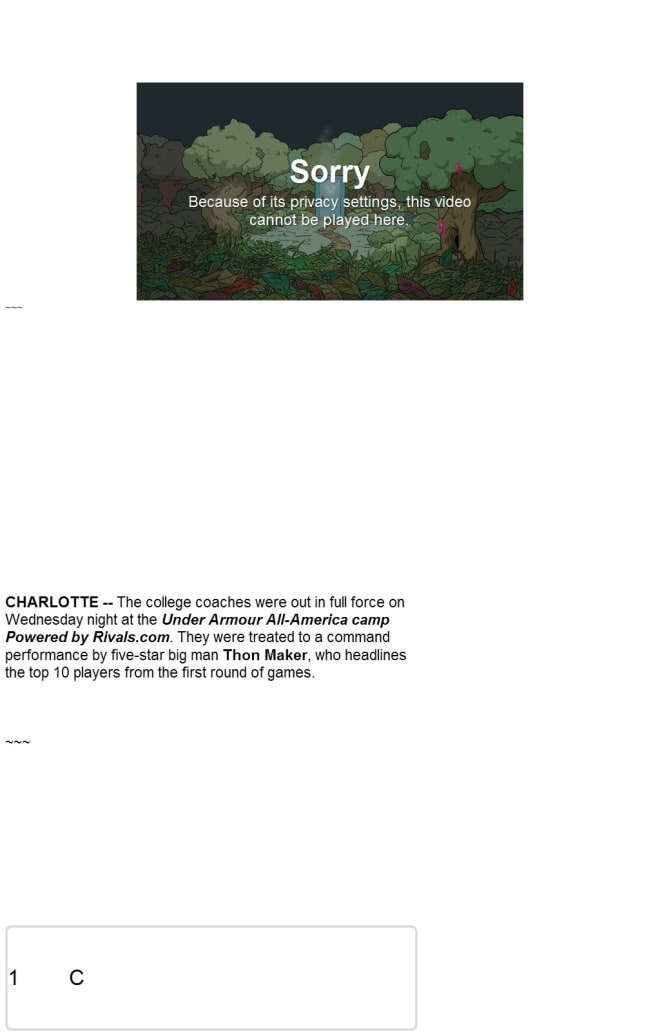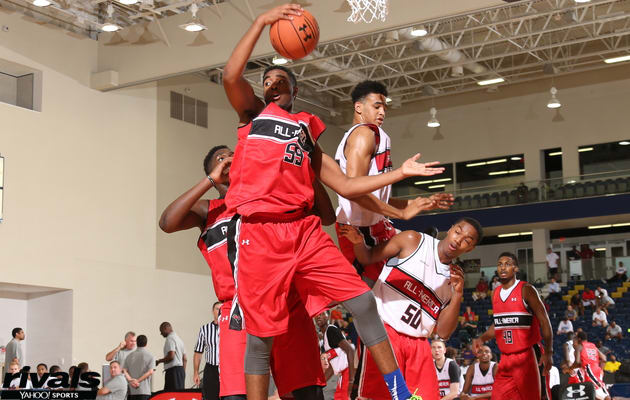 3
PG
Washington D.C., St. John's College High
4
PG
Newark (N.J.) St. Benedict's HS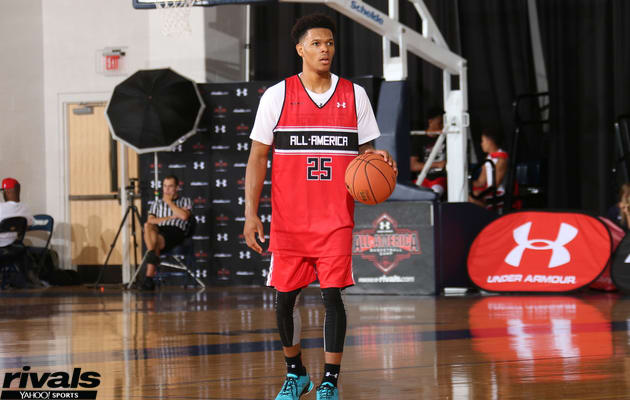 The No. 5 player in the class of 2017, Duval had some turnovers and he had to sit for a few minutes as his thumb got popped back into place. Yet he was still extremely productive. Simply put, Duval is a killer off the dribble with a great first step and ability to take bumps and change directions in traffic. He tallied 17 points, five rebounds and four assists
5
SG
Columbia (S.C.) Irmo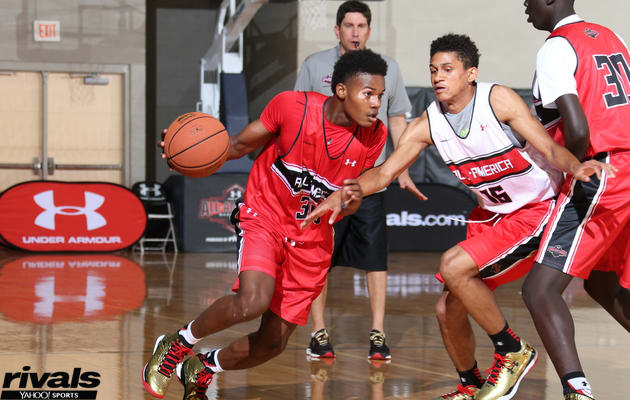 6
PG
Memphis (Tenn.) Bolton
One of the top defensive guards in the class of 2016, Fisher had his offensive game rolling on Wednesday night. Fisher was good for 19 points and eight assists in a solid all-around effort. Fisher has good speed, plays strong and is a natural leader with whom teammates seem to like playing.
7
PF
Woodstock (Conn.) Woodstock Academy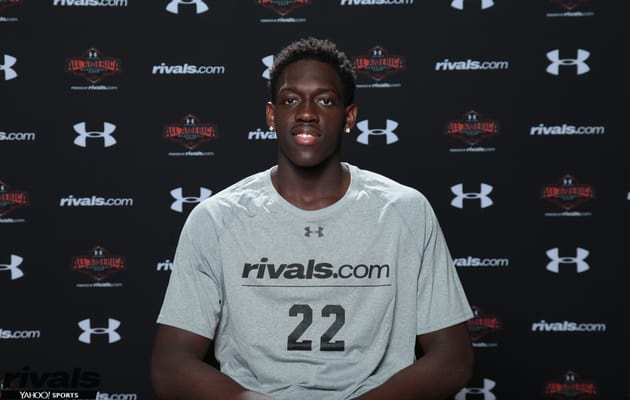 8
F
Dallas (Texas) Prime Prep Academy
9
SG
Baton Rouge (La.) Madison Prep Academy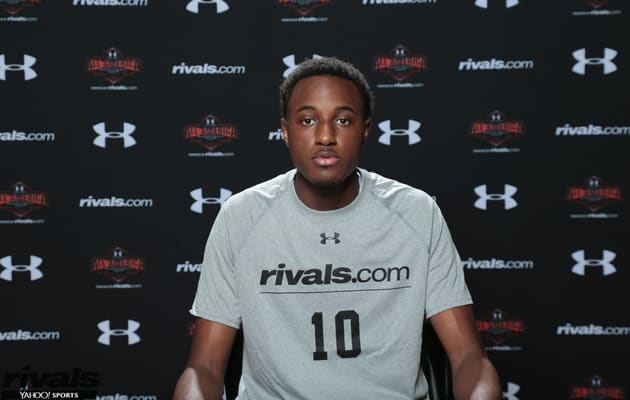 A four-star shooting guard from the class of 2017, Anderson was very efficient while scoring 20 points and grabbing three rebounds. The few times he missed, he tracked down his shot and made plays. Anderson handles the ball, has plus athleticism and looks like one of those guys scratching at the surface of his ability.
10
PG
Gig Harbor (Wash.) Peninsula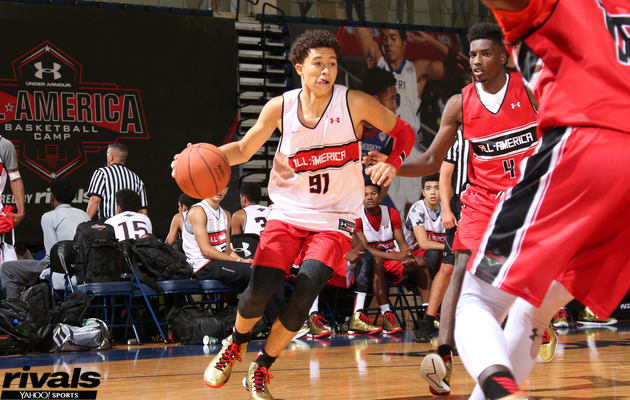 A rising senior and four-star point guard from the state of Washington, McLaughlin is proof that you don't have to take many shots to impress. A smooth floor general who has an outstanding command of the high ball screen and moving the ball in transition without wasting dribbles, McLaughlin only needed three shots to finish with 11 points, six assists and five steals. Because of his smooth style, his athleticism gets a little lost but it should be noted that McLaughlin tested out with the highest maximum vertical leap in camp at 39 inches.

Under Armour All-America Camp
Powered by Rivals.com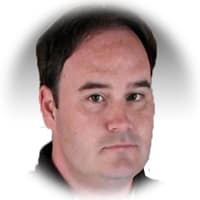 Eric Bossi
National Basketball Analyst