Top-50 guard Kira Lewis schedules visits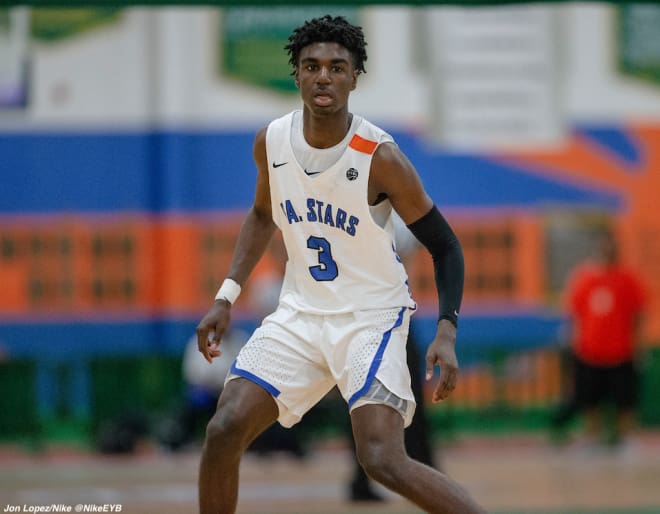 The recruitment of Kira Lewis continues to change face by the week as the top spring break out has seen some of the best programs nationally prioritize the quickest guard in America.
Emerging this spring on the Nike circuit as a do-it-all guard that ascended the rankings and saw scholarship offers come in by the lump load, Lewis has scheduled five unofficial visits for the next two weeks before beginning his final month on the travel circuit, a source told Rivals.com.
On Wednesday, June 20, Lewis will visit Georgia as he will have the opportunity to see what first year head coach Tom Crean has to offer in Athens. Later in the week and on June 23, TCU will host the top-50 guard for an unofficial visit.
Next Wednesday, June 27, Lewis will head north for a day and get the chance to see what another first-year coaching staff has to offer as UConn and Dan Hurley will host him. From there, he will head back south as on June 29, will visit Alabama, a strong contender for his ultimate commitment, before completing the month at Ole Miss, on June 30.
Lewis' ascension caused for an even more hectic month of June. While he was able to visit Kentucky last week, one that acclimated both himself and the UK coaching staff with each other and could lead to an offer next month, his invitations to the NBPA Top 100 Camp and the USA Basketball under-18 trials forced him to miss visits scheduled to Iowa State, Indiana, Auburn and Houston.
Look for Lewis to remain a top target for the top programs across the nation this summer. The 35th ranked prospect in the 2019 class, Lewis is valued most for his scoring abilities, defensive tenacity and quickness within the open floor.
On the Nike EYBL circuit this spring, Lewis posted per game averages of 20.4 points, 3.7 assists, 2.6 rebounds and 2.2 steals.