Top-50 forward Zeke Nnaji schedules visit tour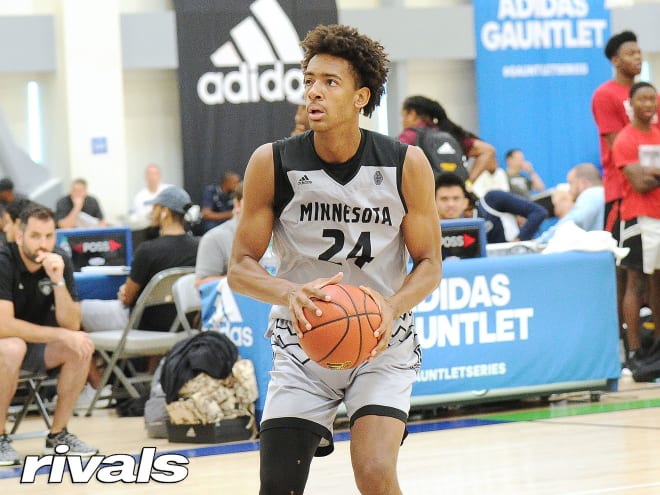 Zeke Nnaji ascended into the national spotlight this spring and has not looked back since as he began the year on the fringes of the Rivals150 and is now squarely sitting within the top-50 of his class. Having accumulated over 20 high-major scholarship offers, those coming from some of the best within the sport, Nnaji is ready to get down to business as he has scheduled a handful of unofficial visits.
A 6-foot-10 power forward from the state of Minnesota, Nnaji has become a Big 10 priority in recent months but has also not lacked for national interest. Capable of practically picking the school of his choosing, Nnaji will be busy over the course of the next few weeks as seven unofficial visits have been set.
· August 10: Creighton
· August 11: Kansas State
· August 24: Notre Dame
· August 25: Ohio State
· August 26: Indiana
· August 27: Purdue
· August 28: Illinois
Meanwhile, visits to UCLA, Baylor, Oklahoma, Georgetown and Kansas are in the works, too. Arizona is the first to schedule an in-home visit date with Nnaji and his family, a trip that will occur on September 17.
What makes Nnaji such an impressive prospect is his ability to guard the heavily used high ball screen thanks to his length, fine lateral skills and quick reaction skills. He can protect his basket in a whim, run the floor from rim to rim and also score efficiently within the half-court setting.
Look for Nnaji to narrow things down some in September before scheduling his official visits. From there, a commitment could occur in the fall leading to a signing in November.