Top 40 Tyler Herro backs off of Wisconsin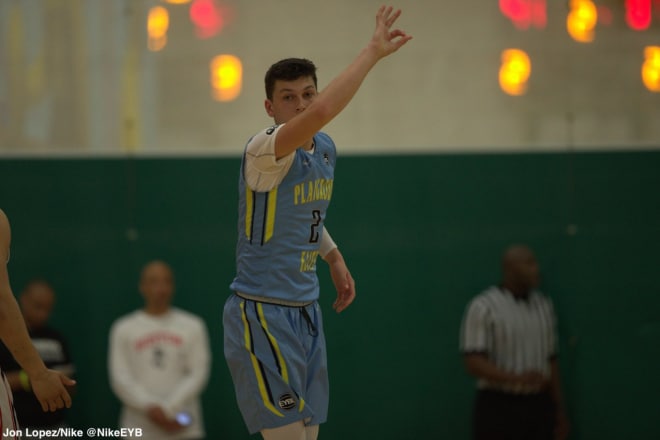 Wisconsin's 2018 recruiting efforts took a massive hit on Tuesday night when top 40 shooting guard Tyler Herro announced that he was opening his recruitment.
A homegrown talent who committed to the Badgers 13 months ago, the 6-foot-5 senior announced that he was opening things up via his Twitter account.
"I am not asking anyone to like my decision, but respect it," said Herro in his announcement. "I'm looking forward to the next chapter in my life and thanks again for your continued support."

Though Herro had been committed to the Badgers for a over a year, rumors that his commitment was shaky swirled during late July. It was thought that Herro was worried he committed too soon and was unsure if he had made the right choice without having looked around.
However, those rumors died down over the summer and things appeared to be settled until Tuesday's announcement.
A big wing scorer with deep range and an advanced mid range game, Herro has been steadily climbing the rankings since recovering from a knee injury. Earlier this month at USA Basketball's Developmental Camp, Herro looked again like somebody in position to make another move up the rankings.
Prior to committing to the Badgers, Herro had offers from programs like Arizona, Marquette, Xavier, Creighton, Iowa State and many others. Given the lack of available options for those in need of ready to contribute high level shooting guards, expect Herro's recruitment to attract a who's who of college basketball this time around.