Top-30 guard Tre Mann schedules official & in-home visits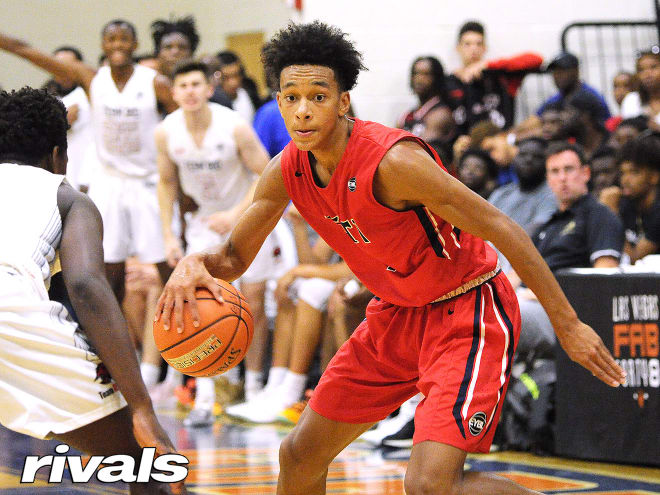 Tre Mann resisted the urge to make his commitment on July 30, a date that he had scheduled to announce his college destination. Instead, the top-30 guard has seen new programs jump into his recruitment as he has scheduled two official visits for the month of September but beforehand, will host two coaching staffs for in-home visits, a source told Rivals.com.
Originally down to a final three, a group consisting of Florida, Tennessee and Kansas, Mann decided to reopen things in July. Since then, others have joined the mix, one of those being UNC, a program that will he spend an official visit on during the weekend of Sept. 14. The weekend to follow, Sept. 21, he will visit Kansas for an official visit.
Meanwhile, Florida and Tennessee remain strongly in contention. He has spent an official visit on each program earlier this year and has taken a handful of unofficial visits to Florida within the past few weeks thanks to his close proximity to the Gainesville campus.
The Vols will complete an in-home visit with Mann on the first allowable date, Sept. 9. The following day and two weeks prior to his visit to Lawrence, Mann will host the Kansas coaching staff for an in-home visit on Sept. 10.
A 6-foot-4 guard that has made tremendous progressions throughout his high school career, Mann completed his travel career on a high note. During the 21-game Nike EYBL season, he posted per-game averages of 17.3 points (38 percent 3-pont FG), 4.6 rebounds, 2.5 assists and 1.9 steals.
There is no timeline for Mann's eventual commitment. Now with visits set for North Carolina and Kansas, a few others could be scheduled, as could a number of other in-home visits, though it looks to be a four-team race between KU, UNC, Florida and Tennessee currently.