Top 10 sophomore Greg Brown will take time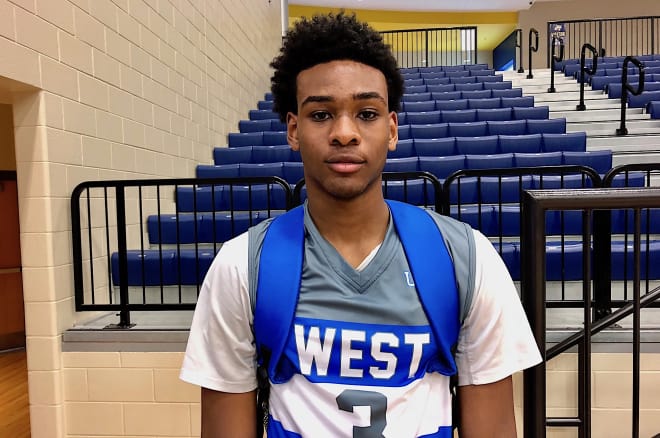 One of the top 10 players in the class of 2020, Greg Brown has elite size, athleticism and slashing ability. What has schools going wild over the 6-foot-7 wing at Austin (Texas) Vandergrift is that he's just scratching the surface.
Texas, Texas A&M, LSU, Baylor, Nevada, California, TCU, Kansas, St. John's, Iowa, North Carolina, UCLA and Duke are interested.
The 16-year-old Brown is keeping a level head about all of it.
"It's good," Brown told Rivals.com about all of the attention. "I'm just staying around people who have my best interest at heart .... I'm just focusing on my craft."
Brown sees himself as a versatile wing who can create for others and he's working hard to become more of a knockdown shooter.

"I rebound, run the floor and block shots," Brown said. "I can also create shots for other people.
"I focus on shooting. My shooting has been off for a long time and I want to get that back on track so I can make my game more deadly."
So far, Brown has taken the recruiting process slowly and the plan is to continue to do so. He's not yet talking about individual programs and he's not planning any unofficial visits in the near future. When his junior season starts, though, that's when things will start to get moving.

"My family has said we will start at the beginning of next year to be more serious," Brown said. "We will start to take unofficial visits to see what schools have to offer."