Three-star Rodney Howard set to announce in September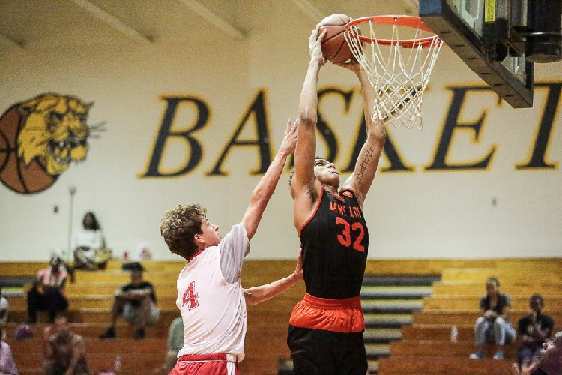 There are always prospects who manage to stay under the radar through the end of their junior season only to use the travel season before their senior year to become a highly recruited prospect. One candidate to be that type of prospect in Georgia this year is Rodney Howard from Centennial High School (Roswell, Ga.).
The 6-foot-9, 210-pound post player is currently averaging around 15 points and 10 rebounds per game. Despite being relatively new to the game a few years ago, he's already comfortable playing with his back to the basket on the block. He possesses great hands and has really good touch finishing around the rim.
Auburn, Clemson, Georgia, Georgia Tech and Purdue are among the schools starting to kick the tires on recruiting Howard. He also has several mid-majors offers in hand.
IN HIS OWN WORDS
Howard talked about his interest in some of the schools recruiting him.
Clemson: "Clemson was really nice. Their basketball facility is really nice. Antonio Reynolds-Dean showed us around. That program was nice and they ran a really good practice."
Georgia: "I like it a lot. The coaches are pretty cool. I love coach Jonas [Hayes]. It's just a nice place to go visit."
Georgia Tech: "Their program is pretty good. I like their head coach, Josh Pastner. I've seen videos with him and little kids that had some sort of health issue helping them out. I really like how they run their program."
RIVALS' REACTION
Clemson, Georgia and Georgia Tech all were wise to get Howard on campus already to get a bit ahead of the game should he become a prospect they want to eventually sign in the 2019 class. Howard admitted he really likes all the schools recruiting him but that Georgia has an early edge for him.
He'll be playing with Game Elite this summer in the Adidas Gauntlet, so he'll have plenty of opportunities to prove to the schools already recruiting that he's good enough, and may even bring in some new schools to offer scholarships. Either way, his goal is to announce a college decision later this year on his dad's birthday, Sept. 17.