Three-star PG Jared Butler has four visits in mind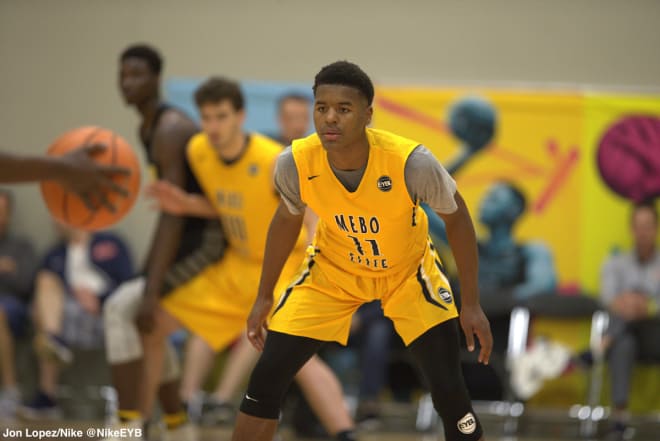 Jared Butler began the spring as a question mark on the national scene and ended the summer as a potential top-100 recruit. A well-put-together lead guard that has become known for his box-score filling abilities, Butler has begun to map out his official visit plans in advance of a likely fall commitment.
Down to a final six of Alabama, USC, Texas, Baylor, Virginia and Wichita State, Butler has four visits in mind.
"I am just scheduling dates right now," he said. "Next weekend, I am more than likely going to Virginia, the week after that I am supposed to go to Alabama, then maybe the last week in September I am supposed to go to Texas, and the first week of October I might be going to Baylor. USC is up in the air, too, but that is what tentatively is going on."
IN HIS OWN WORDS
Butler spoke on the four schools he is likely to visit.
Virginia: "I like coach (Tony) Bennett, when he called me, it felt like some sparks. We had a good relationship from the jump and I just like how they are all about basketball there. It is a good school and in the ACC; they play big-time basketball."
Baylor: "They have been recruiting me a little since my eighth grade year. They have been at my high school a bunch of times because of coach Timmy (Byrd) and the players that he has sent to Baylor, so there is always going to be that connection there. I think they have been real honest, which I like, with what they see me doing coming in next year."
Alabama: "They have been there from the jump along with Texas. They just tell me that they have always seen my talent when no one else did. They have been real consistent with recruiting me all this summer and shows just how much they have prioritized me. They have been fam for a long time and I love those guys."
Texas: "Like Baylor, they have been pretty honest. Me and coach (Shaka) Smart have had real honest conversations about playing time and what I have to do. I like him and the way that he coaches. He kind of likes the two-guard set with how they had (Isaiah) Taylor and (Javan) Felix and the way that they played. He wants to get back to that and I understand why he is recruiting me even though he just got Matt Coleman. They have been really good and been showing a lot of love for a long time."
WHAT'S NEXT?
Butler could take four official visits before the middle of October and while a signing is likely in November, nothing is certain.
"I am just trying to figure out my official visits and I will probably commit after those visits," he said. "When I feel like it is the right time and when I know, that's when I will do it."
RIVALS' REACTION
Butler is a constant producer that can play a variety of roles in the backcourt. While he does have to improve on his perimeter jumper, the rest of his game is very polished.
Texas and Alabama have been the most talked about programs with Butler, though Virginia is nudging its way into the mix. But do not rule out Wichita State, USC or Baylor as contenders.