Three-Point Play: Michigan's staff, key 2020 stretch, Patrick Iriel
LEFTOVERS: Memphis, Bryce Thompson, 'Nova, more
John Beilein left for the NBA, but what about the staff that he left behind at Michigan? In today's Three-Point-Play, national analyst Corey Evans takes a look at the situation in Ann Arbor, discusses the importance of the next few days and dishes on the latest sleeper to emerge out of South Carolina.
1. BEILEIN LEAVES BEHIND A DIFFICULT FUTURE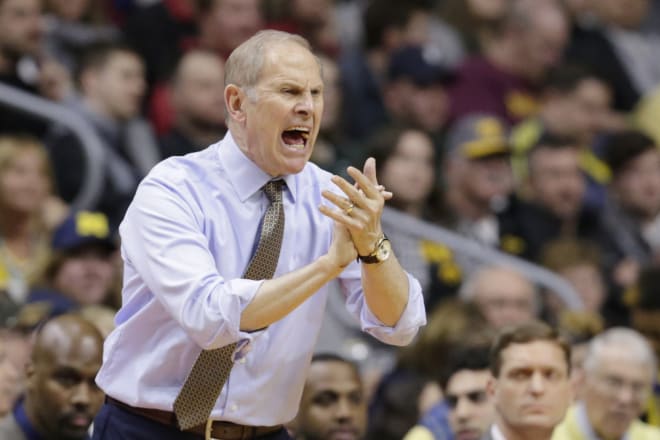 The industry shook on Monday morning. John Beilein left for the Cleveland Cavaliers after a highly successful 13-year run at Michigan. While most of the talk has centered around who will replace him in Ann Arbor, what has flown under the radar is what happens to those that he left behind.
Sources have told Rivals.com that Beilein's coaching staff learned of his departure from media reports. I get it. This time last year, Beilein was angered that his interest in the Detroit Pistons' coaching job had been leaked, but you do have to feel for Saddi Washington, DeAndre Haynes and Luke Yaklich, three integral parts of the Wolverines' success.
In a way, the three assistants were penalized for winning 63 games the past two seasons and helping turn Michigan into one of college basketball's elite. Now, their futures are in limbo. The Wolverines will likely hire someone from outside of the program who would then bring in their own staff.
Beilein's Michigan staff could have an opportunity to join him in Cleveland, but if the college game is where they see themselves, there are only a handful of power conference jobs still available.
That's the nature of the beast and yet another example of how fickle the coaching business can be.
2. IMPORTANCE OF THE NEXT FIVE DAYS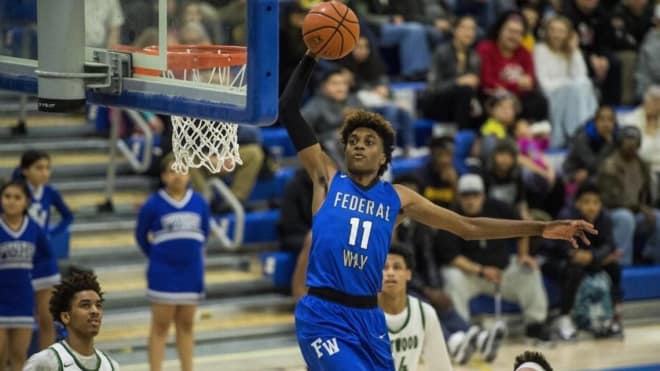 The next five days could transform next season's conference and national championship picture. Four five-star prospects remain available and three of them, Jaden McDaniels, Trendon Watford and Precious Achiuwa, are set to announce their decisions by Monday evening.
McDaniels is more of a guessing game at this point. He has not spoken about his recruitment much and has not set a date for his commitment. It is a total toss-up between Kentucky and Washington for his services.
Achiuwa will choose between Kansas, Memphis and North Carolina on Saturday, though Syracuse has gained whispers of late. There is no clear front-runner, though the Jayhawks appear to have the most momentum but the latest talk surrounds Memphis. Kansas could add him alongside Udoka Azubuike and potentially five-star R.J. Hampton, and Bill Self would have another national contending bunch. Memphis could mix and match him with James Wiseman, D.J. Jeffries and Rayjon Tucker. The Tar Heels might need him the most with their hole at combo forward.
Watford, who is down to a final four of Alabama, Indiana, LSU and Memphis, will end his recruitment on Monday. Penny Hardaway's frontcourt might be a bit too crowded for Watford to end up at Memphis. Indiana remains in catch-up mode, but Alabama has made strides in recent weeks. However, the feeling is that he will commit to LSU and give Will Wade a tremendously skilled and versatile forward that he needs after losing Naz Reid and Kavell Bigby-Williams.
3. SPRING BREAKOUT DRAWS OFFERS
Settling in for an Upward Stars contest last month, I was interested to see how four-star P.J. Hall had developed and if Dillon Jones or Myles Tate deserved spots in the Rivals150. While all three definitely impressed, Patrick Iriel made the biggest impression.
A 6-foot-8 junior out of Columbia, S.C., Iriel entered the lone college evaluation period in Dallas holding just one scholarship offer, from USC-Upstate. Things are entirely different now as he lists offers from American, College of Charleston, Georgia Tech, Presbyterian, USC and Wofford.
Why the recent up-tick in his recruitment? Iriel is not entirely sure, but it is difficult to not be intrigued by how how bouncy, athletic, active and versatile he is.
"I think that my biggest strengths are my motor and rebounding," he said. "I talk on the floor and I am a good teammate on the bench."
The state of South Carolina has become consistent for producing late-blooming talent and Iriel looks to be the next in line. Look for more programs to enter the picture as Iriel has the physical tangibles and work ethic that should lead to a recruitment littered with programs with diverse offerings.