Three-Point-Play: Anselem decision coming, Ruffin cuts list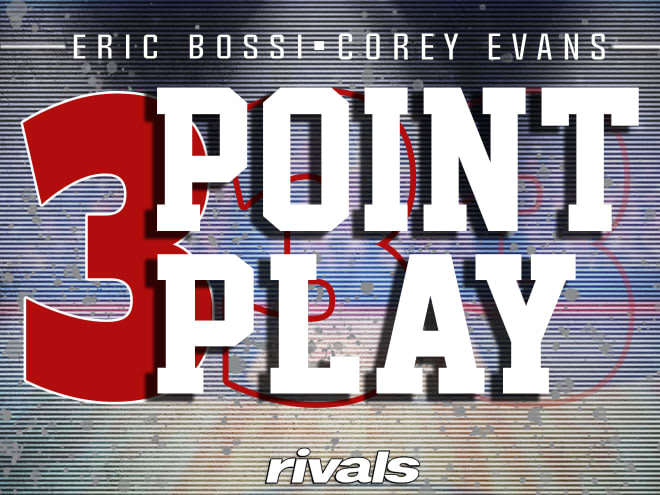 The roller coaster recruitment of Frank Anselem will come to an end on Wednesday, but there has been one last twist to his recruitment. In the class of 2021, four-star Daeshun Ruffin is down to six and there's a big man in Arkansas who is making noise in the class of 2022.

ANSELEM WILL ANNOUNCE ON WEDNESDAY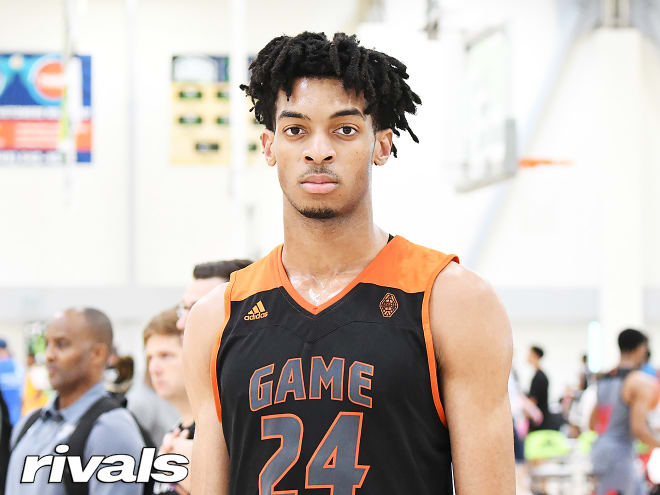 Over the past few months we have been detailing the roller coaster recruitment of athletic three-star big man Frank Anselem.
He made a move from the class of 2021 to 2020 and was down to Alabama, Georgia and LSU with the Tigers as the heavy favorite. They moved on and Anselem came back with a new list of six at the beginning of May that included Arkansas, Kentucky, San Diego State, Seton Hall, Syracuse and Western Kentucky.
On Wednesday, Anselem will make his college choice, but there's a twist. He's got another revised list and he'll now be making his choice from a final four of Georgia, New Mexico, San Diego State and Syracuse.
Anselem is a high-major athlete all the way with plenty of room to add onto his frame without losing athleticism or flexibility. He's got to develop on the offensive end, but is ready to help on the glass and as a rim protector.
My FutureCast pick is in for Syracuse but, given the wild nature of Anselem's recruitment over the last month, nothing would surprise me when he announces tomorrow.

FOUR-STAR DAESHUN RUFFIN CUTS IT TO SIX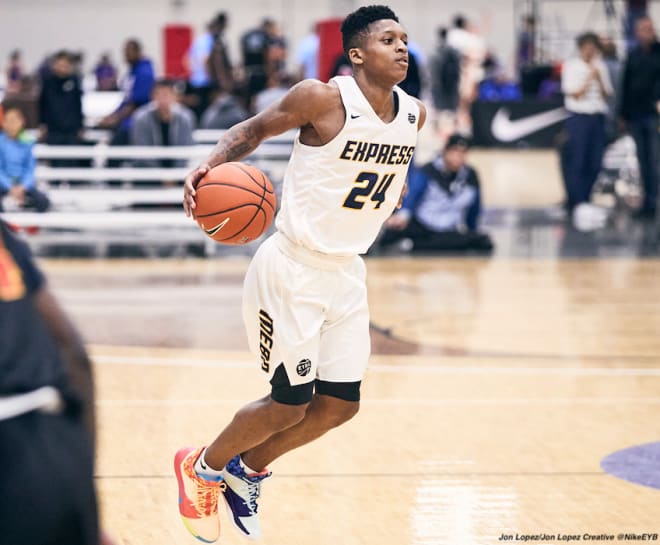 One of the most explosive scorers in the class of 2021, Daeshun Ruffin, is down to a final six.

A dynamic scorer and fearless driver despite his sub six-foot size, Ruffin was actually committed to Auburn for a brief period last summer before opening things back up and Bruce Pearl's team makes his final list. They are joined by Alabama, Florida, LSU, Ole Miss and Mississippi State.
Ruffin has yet to declare a decision date and hasn't publicly named any leaders. However, I would expect that he is going to be a guy that continues the 2021 trend of picking schools close to home and at this point I give Kermit Davis and Ole Miss the slight edge to land Ruffin.

2022 BIG MAN KELEL WARE JUST SCRATCHING THE SURFACE
Arkansas big man Kelel Ware from the class of 2022 has been catching the eyes of college coaches. For good reason.
Standing 6-foot-10 with a solid 210-pound frame and 7-foot-6 wingspan, Ware just turned 16 a little over a month ago and is coming off an impressive sophomore campaign where he averaged 13.2 points, 10 rebounds and 4.5 blocks per game.
A strong finisher around the rim who doesn't mind contact, Ware also has some skill to his game. He catches most everything thrown his way and shows soft touch on jump hooks and faceup jumpers. He likely would have been a big attraction for Team Thad this spring and summer.
Even without grassroots ball, Ware's recruitment is doing just fine. Arkansas, Texas A&M, TCU and Virginia Tech have all offered while Auburn, Baylor, Cincinnati, Illinois, Mississippi, Mississippi State, Oklahoma State, Texas Tech and many others are keeping close tabs.