The choice is in for five-star forward Miles Norris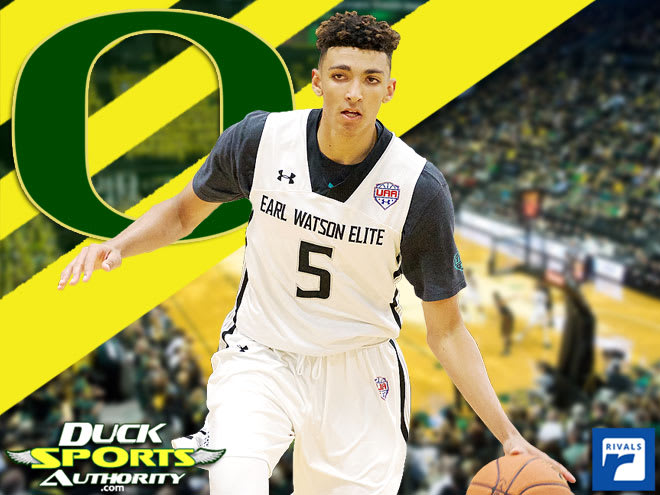 The 2017 Final Four run by Oregon is already paying dividends. Wednesday night the Ducks landed five-star forward Miles Norris.
A 6-foot-9 power forward from San Diego (Calif.) Helix, Norris told Rivals.com that Eugene felt like home during an unofficial visit.
"Oregon just was a great fit for me from the beginning and when I was on my unofficial visit it just felt like home," said Norris.
"I'm just going to go in there and be a good teammate and do whatever the coaches ask of me. I feel like I fit in well with style of play and am a big who can run well and knock down the outside shot so I'm excited to just be able to play that kind of basketball."
Norris is a long and mobile forward who should be a fit for Oregon's style that favors multiple interchangeable players who have length and athleticism. He runs well, has some face up game and possesses huge upside once his production consistently matches his potential.
"I'm working on my game every day and just now being focused and getting ready for that next level," said Norris. "I know I have to get stronger and work on my handle and shot so that's what I'll be doing from now until I get up to Oregon."
With his recruitment out of the way, Norris is hoping that he can lure one of his best friends to Eugene with him. Combo forward Taeshon Cherry is another big-time player from San Diego in the class of 2018, and the Ducks are deep in it with him as well.
"Me and Taeshon talk about playing together at the next level all the time, but I'm not sure where he's at right now," said Norris. "Of course I would love for him to join me, we've been friends since we were little kids."