Thanksgiving Hoopfest: Top performers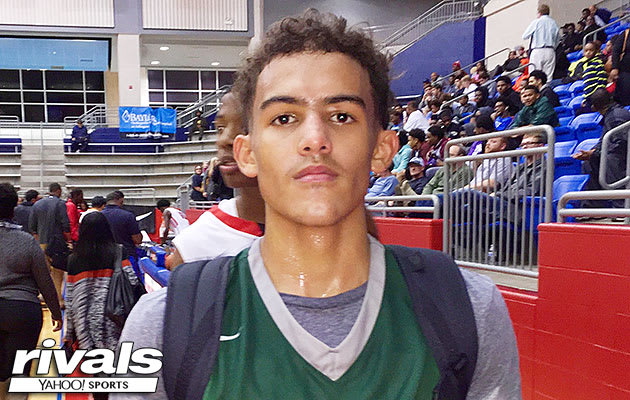 Recruiting wrap: Narrowed his list to 11 programs earlier this week.
among those believed to be in his top tier.
Performance: Ranked No. 26 in the junior class, the 6-foot-1 point guard was
electric averaging 37.5 points and 6.5 assists in his two outings. Skill is the
name of his game and his barrage of deep jumpers, hesitation moves, running
floaters and mid range pull-ups was quite impressive. He's on the move up in his
class.
3
PG
Katy (Texas) Cypress Lakes
Performance: Fox did exactly what a top five overall player in his class should
do. He showed off his electric athleticism, ability to push tempo and contribute
in all aspects of the game. He went for 31 points, 12 rebounds and six assists
in a performance totally worthy of his lofty No. 4 in the class of 2016 status.
4
C
DeSoto (Texas) High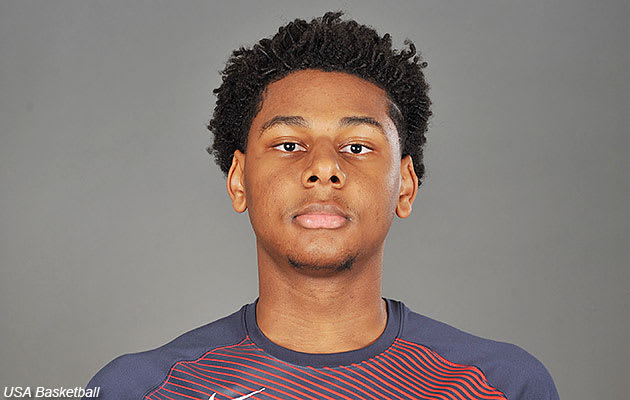 Performance: Bolden picked up where he left off during October's USA Basketball
Developmental Camp. He said that he's been studying the play of former
the basket scoring. Most impressive is his development into a near ambidextrous
scorer thanks to improvement with his left hand.
5
C
Plano (Texas) Prestonwood Christian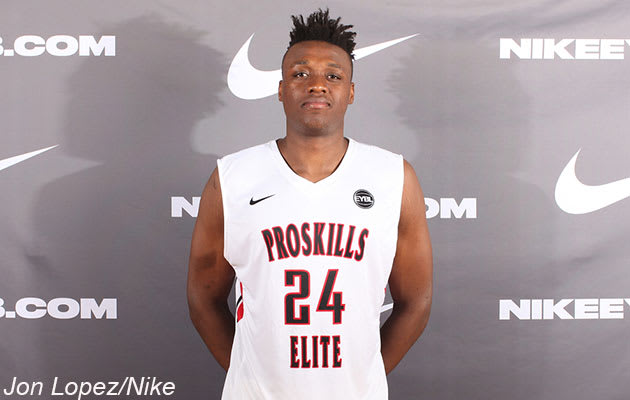 Performance: A bruising interior player, Herard was efficient and showed
improvement in his touch. He has really extended the range on his jump hook,
which should serve him very well in college. He played up to his status as a top
35 player in the class of 2016.
6
SG
Keller (Texas) Central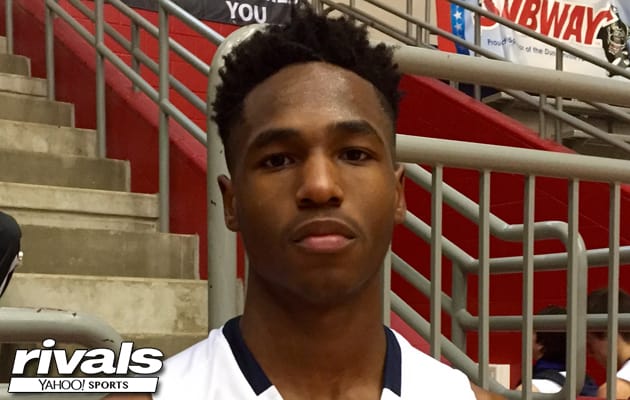 Recruiting wrap: Texas and Baylor both had head coaches watching him.
Performance: After a slow first half, the well built 6-foot-4 Nembhard got
things going in the second half. Though he can run some offense and make some
jumpers, the No. 47 player in 2017 is at his best freed up on the wing to score
and using his strength and size to attack the basket.
7
PG
Houston (Texas) S.A.T.C.H
Performance: The No. 58 ranked player in the senior class, Caldwell is as good
of a pure passer as there is in the country. He is so eager to pass and find
teammates for buckets that he sometimes forces the issue and gets into turnover
trouble. Already has college level strength and toughness.
8
PG
North Richland Hills (Texas) Richland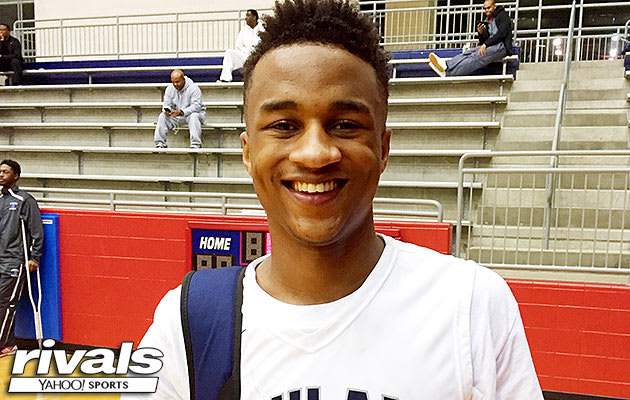 TCU, SMU and many others involved.
Performance: Ranked No. 85 in his class, Roberts looked at times to be a bit too
caught up in playing one on one. But, he also showed tremendous explosion to the
hoop, toughness off the bounce and upside. As he cleans up his jumper and
improves his left hand, his athleticism allows for high upside.
9
PF
Grand Prairie (Texas) South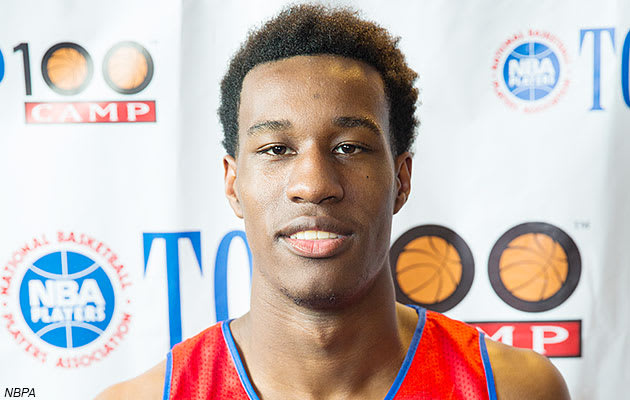 Performance: Ranked No. McGriff played two games in the Hoopfest. They both
resulted in tough losses but he shook off a relatively pedestrian game one
performance to go big in his second game. He's an athlete with a motor and body
that is quickly adding strength. He rebounded, ran the floor and showed
explosion in traffic. He's right in that category of combo forward/tweener type
that is becoming popular as teams look to play smaller and faster.
10
SG
Arlington (Texas) Seguin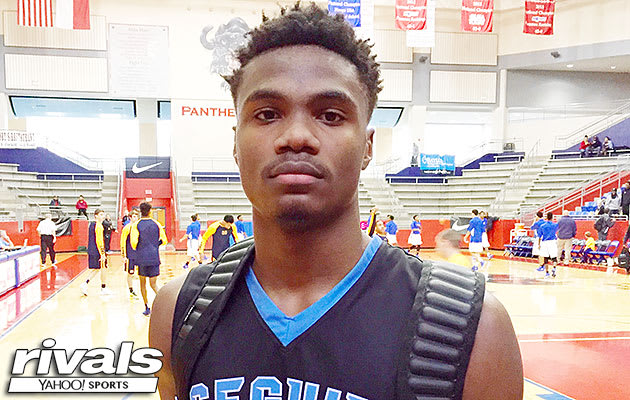 Performance: Parrish isn't a big time jump shooter. But, he is a big time
athlete and he is an even more big time competitor. He played ferociously around
the rim, attacked the rim in transition and was more than willing to do the
little things in his team's tough double overtime loss. The Rivals150 wing
should enjoy a solid career for the Horned Frogs.
Eric Bossi
National Basketball Analyst