Texas Tech lands Daniel Mading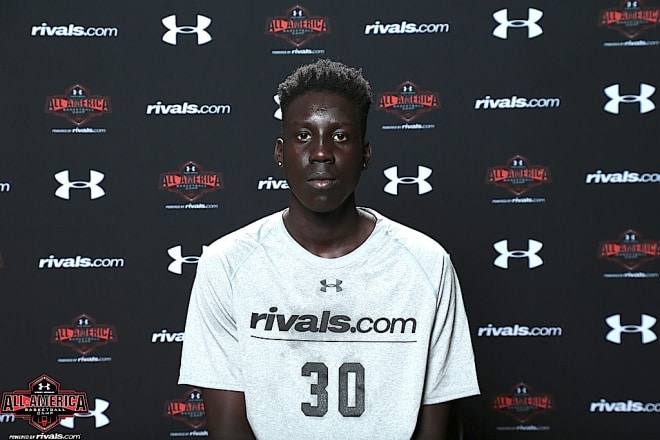 In need of talent for next year and beyond, Texas Tech added to its cupboard on Tuesday thanks to the commitment of Daniel Mading.
A 6-foot-8 forward who can play various spots on the floor and is capable of stepping out and knocking down the perimeter jumper, the Rock School product is a fine pickup for the Red Raiders.
A one-time Arizona State pledge, Mading is the younger cousin of former five-star forward Thon Maker and an Australian import who has his best basketball ahead of him.
Versatility defines Mading's game. He's capable of playing either forward position as he can take his man off the bounce and hit the perimeter jumper but also defend various positions.
"I feel like I am versatile on the floor," said Mading, who's currently a relative sleeper in the recruiting ranks. "I can put it on the floor, I can shoot it and score it inside and out but also defend various positions."
When it came to decide on Texas Tech, Mading was immediately impressed by the feeling that he had when on campus.
"First of all the atmosphere," he said. "When I first got there, it just felt like home from day one. The coaches were consistent with me and very loyal. Thirdly, the opportunity to come in and play right away and how they could develop me, I really liked."
How will Texas Tech use Mading on the floor?
"(The) first thing Coach Beard told me was that I am not going to have a position," Mading said "He is going to use me in so many ways. They are going to have a lot of seniors leave and they need me to come in and make an impact similar to Zach Smith."
Mading is the second high school commitment in the 2017 class for the Red Raiders, joining in-state recruit Jarrett Culver. Mading does need to add strength, but upside, talent and mix of ball skills and versatility is evident in the Australian, as he has the chance to make an impact early on.