Texas secures the commitment of top-50 forward Kamaka Hepa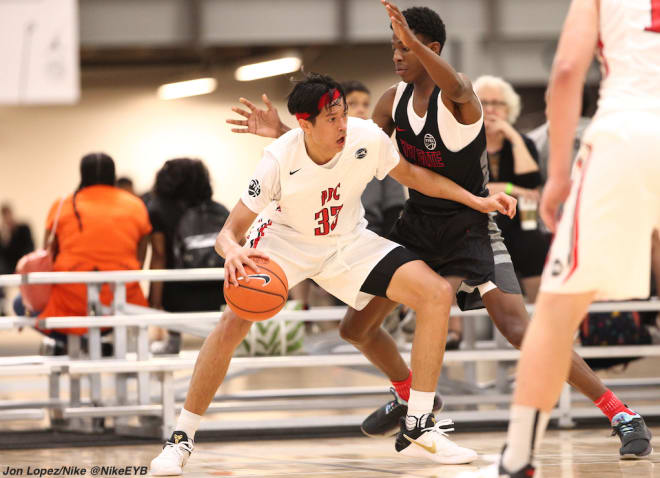 Texas has continued to add to its stable of versatile and talented 2018 prospects as they landed the commitment of four-star forward Kamaka Hepa on Tuesday. A native of Barrow, Alaska, that moved to Portland, Ore., two years ago, Hepa's commitment is a giant one for Shaka Smart as the early signing period approaches.
A 6-foot-8 senior that is a top-50 prospect in the 2018 class, Hepa visited both Texas and Gonzaga the first two weekends of September. After debating the two programs, Hepa decided Austin was the spot for him.

"At Texas, I just felt like I could help turn the program around," he said. "After talking to Coach (Shaka) Smart and Coach Darrin Horn, building a relationship with them, I just felt really comfortable with them. I trust them to help me to get where I want to be. That was a game-changer for me, the relationship that I have with both Coach Smart and Coach Horn.
"They did a really good job of recruiting me this past year and I just felt like we had a really good relationship and trust them."
A versatile, skilled and talented prospect, Hepa may be best used as a small ball power forward in certain lineups. Standing at 6-foot-8 and gifted with an excellent feel and vision, Hepa proved that he amongst the best within his graduating class.
The face of the Portland Basketball Club program, he averaged 12.8 points, 6.1 rebounds and close to two steals and two assists per game on the Nike circuit. He also managed to make over 40 percent of his perimeter tries and brings an unselfish approach to the floor that should make him a immediate favorite of his teammates.
The fourth commitment in the 2018 class, Texas now sits with a top-25 class nationally as the first signing period is close to a week away. They boast another top-50 commitment coming in the form of 6-foot-7 small forward Gerald Liddell, along with the verbal pledge of shot making in-state forward Brock Cunningham and high upside center Jaxson Hayes. They remain in pursuit of five-star guards Keldon Johnson and Quentin Grimes this fall and recently inquired about top-40 guard Courtney Ramey.