Texas big man Lee Dort getting a lot of attention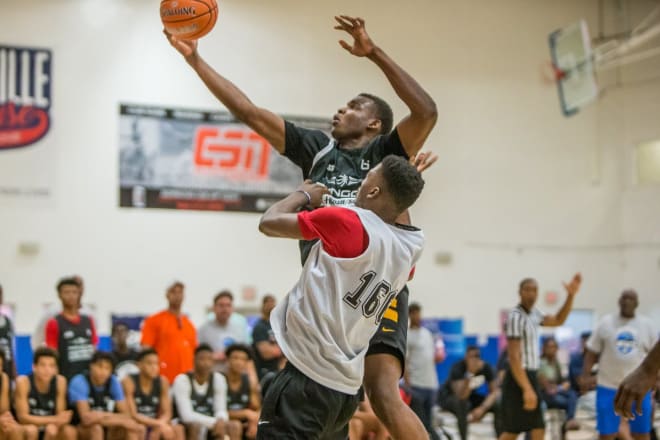 Lee Dort came in at No. 26 in the latest 2022 Rivals150 rankings, making him the No. 2 overall center in his class. Dort has been called a throwback big, with the passion he plays with and the toughness he brings to the floor
"I always bring a lot of energy on the floor," Dort said. "I run the floor, I am a rim protector, I can finish around the rim. I am a true post player. Some people have said I play like Bam Adebayo because I am mobile like him and I am really intimidating in the paint."

Dort says he has 15 offers and is in contact with Memphis, Vanderbilt, Minnesota, Mississippi State and Arizona the most.

IN HIS OWN WORDS
Arizona: "I have a good relationship with Coach Jason Terry and Coach (Sean) Miller. They are a very prestigious program."
Mississippi State: "Coach (Ernie) Zeigler always reaches out to me. They play in a good conference in the SEC."
Vanderbilt: "They are a great academic school, and they're in the SEC. I talk to Coach (Jerry) Stackhouse and Coach (Damany) Hendrix regularly."
Minnesota: "I talk to Coach (Richard) Pitino, as well as all of the assistants. They are having a lot of success this year and they play in a competitive conference in the Big Ten."
Memphis: "Coach (Cody) Toppert and Coach Penny (Hardaway) are recruiting me. They send film of NBA guys to study which has helped me improve my game."
TWO OTHERS IN THE MIX
Only a junior, Dort's recruitment is still taking shape. He has a couple other schools who have not offered him yet, but he thinks may be close.
"Two schools that I have been talking to that have not offered me yet are Ohio State and Virginia. They like my energy and ability to protect the rim."
As for a timeframe to commit, Dort is still enjoying the process.
"Right now, I don't have a timeframe, I am just forming relationships with all of the coaching staffs."