Tarkanian Classic: Top 50 junior Nimari Burnett off to strong start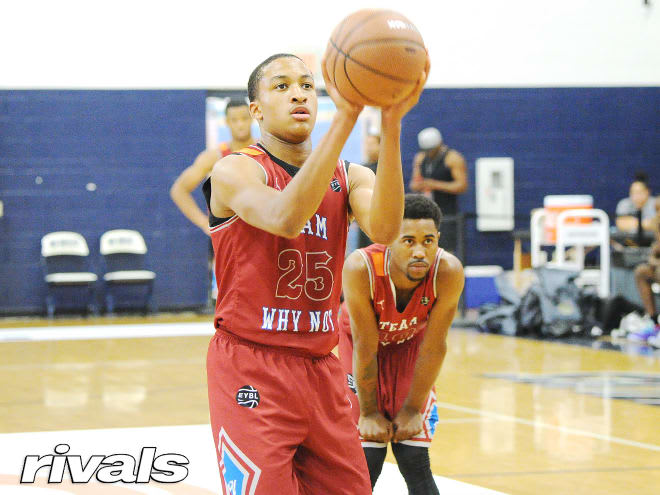 LAS VEGAS -- Ranked No. 41 in the class of 2020, high scoring guard Nimari Burnett backed up his lofty status at the Tarkanian Classic.
A big time wing scorer from Chicago who plays at Napa (Calif.) Prolific Prep, Burnett smoked deep jumpers, played above the rim and showed big time feel and ability to put the ball in the hole. He's certainly taking a big leap as a junior.

"The biggest difference is me being more of a leader and being more vocal." told Rivals.com. "Communicating with my teammates and making sure that everybody is on the same page has helped my game get a lot better since last year. My athleticism and my IQ period are better too.
"I feel like I've got to choose my shots a little better and be smarter in certain situations. I've got to know where the defense is, who is guarding me and the best way to attack it."

Burnett has wide ranging offers from programs like Arizona, Arizona State, DePaul, Illinois, Marquette, Ohio State, Texas A&M, USC, Vanderbilt and many others. Michigan, Florida State, Arizona State, Stanford, Illinois and Xavier are among the schools he's noticed in to see him lately.
Most recently he saw Arizona State and Stanford unofficially and each trip made a favorable impression.

Arizona State: "The pitch was to tell me to keep working and keep going hard to get myself ready for the next level.They told me that they aren't going to sugarcoat anything for me and they want the best for me."
Stanford: "It was really good. The coaches love me and we have a great relationship and we talk almost every day. They like when I come and visit and it's not that far, it's only like an hour and a half from me. It's always a pleasure to be at Stanford and to experience the whole culture of Stanford."
With a few visits under his belt and no shortage of quality options, Burnett could easily start to trim things down. Instead, he's waiting to see who else gets involved and isn't looking to make any kind of a decision for a while.

"I might start narrowing things down next year, like beginning of my senior year. I might make my commitment at the middle of my senior year but I don't have anything planned.