Swedish prospect Bobi Klintman picking up big-time offers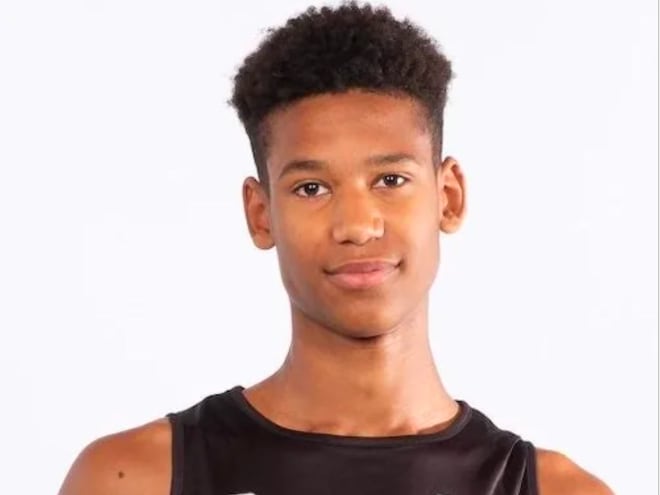 Junior Bobi Klintman picked up a Kansas offer recently, which left some scouts and media members scurrying to find out more information about the 6-foot-8 wing from Sweden's RIG Mark Academy.
College coaches have certainly taken notice of Klintman, as the Kansas offer was the fifth one he has received.
"I have offers from Kansas, Nebraska, San Francisco, Santa Clara and Utah," Klintman said. "I am talking with Virginia, Rutgers, UCLA, Texas and Maryland and they haven't offered yet. There are some of them that I just started talking to, and I think some of them are going to be offered soon."
*****
MORE: Ranking the Contenders for Noah Shelby | Introduction to 2023 product Carl Cherenfant
2021 Rankings: Rivals150 | Team | Position
2022 Rankings: Rivals150 | Team | Position
2023 Rankings: Top 30
*****
IN HIS OWN WORDS 
Nebraska: "I would say their head coach (Fred Hoiberg) stands out to me because he is a former NBA coach and player. The rest of the coaching staff is really good, too."
San Francisco: "I would say their style of play is really exciting because I really love the way they play together and share the ball. Of course, their coaching staff is good, too."
Santa Clara: "Their head coach (Herb Sendek) is a really good coach and a great person. Also, the academic piece stands out for me. The rest of the coaching staff is great, too."
Kansas: "I would say the history at Kansas is impressive. Their success with the whole program is what stands out the most."
Utah: "The thing that stands out the most about Utah is their development training and their technology. They also have a really great coaching staff."
*****
MORE ON KLINTMAN'S RECRUITMENT 
Klintman is not sure on the timeframe for his recruitment as he is still surveying possibilities.
"I will wait awhile before I commit because I am thinking of playing AAU in America this summer and will visit some schools then," Klintman said. "After all that I will decide where to commit to. I haven't decided about AAU yet. I am talking to some teams right now about the AAU season, but we will see. I've had thoughts about going to the States, playing my senior year, but nothing is for sure yet."
Being in Sweden, the recruiting process has been a little bit different for Klintman.
"The recruiting process has been a little bit harder coming from Sweden, but coaches have been reaching out to me through the WhatsApp and Zoom," he said. "So, it has been a little different if you compare it to an American-born player."
There are currently two Swedish-born basketball players who are playing Power Five basketball: Pelle Larsson, a shooting guard at Utah, and Oskar Palmquist, a forward at Rutgers.
"I always loved college ball since I was young, and it has always been a dream to play college ball, so that is why I am choosing to play that instead of signing to play professionally," Klintman said.
Klintman is still a young player, but he already knows what he can bring to a basketball court.
"I would say that I'm a big guard," he said. "My game is very versatile where I have a good three-point shot, I am pretty athletic and I'm a pretty good playmaker. I would say I play a little like DeAndre Hunter."