Summer Championships: Monday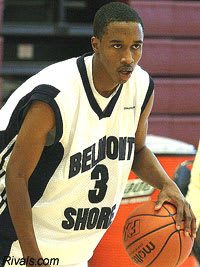 "There are a lot of good schools out there, but there's one school in particular that I like," Sidney told Rivals.com. "I love Ohio State and the way they play. I enjoyed watching Greg Oden and Mike Conley, and I think Coach Matta does a great job coaching."
Sidney scored his 30 points in a variety of ways and also grabbed eight rebounds.
Here is a breakdown on some other prospects from Monday's action:
Blessed with good feet and hands and a feathery touch around the basket, Morgan has a chance to be a dominant college center if he improves his conditioning and gets his body where it needs to be.
Solidiers and was quite impressive. In 13 minutes of play, Brew scored 14 points on only six shot attempts.
[rl]